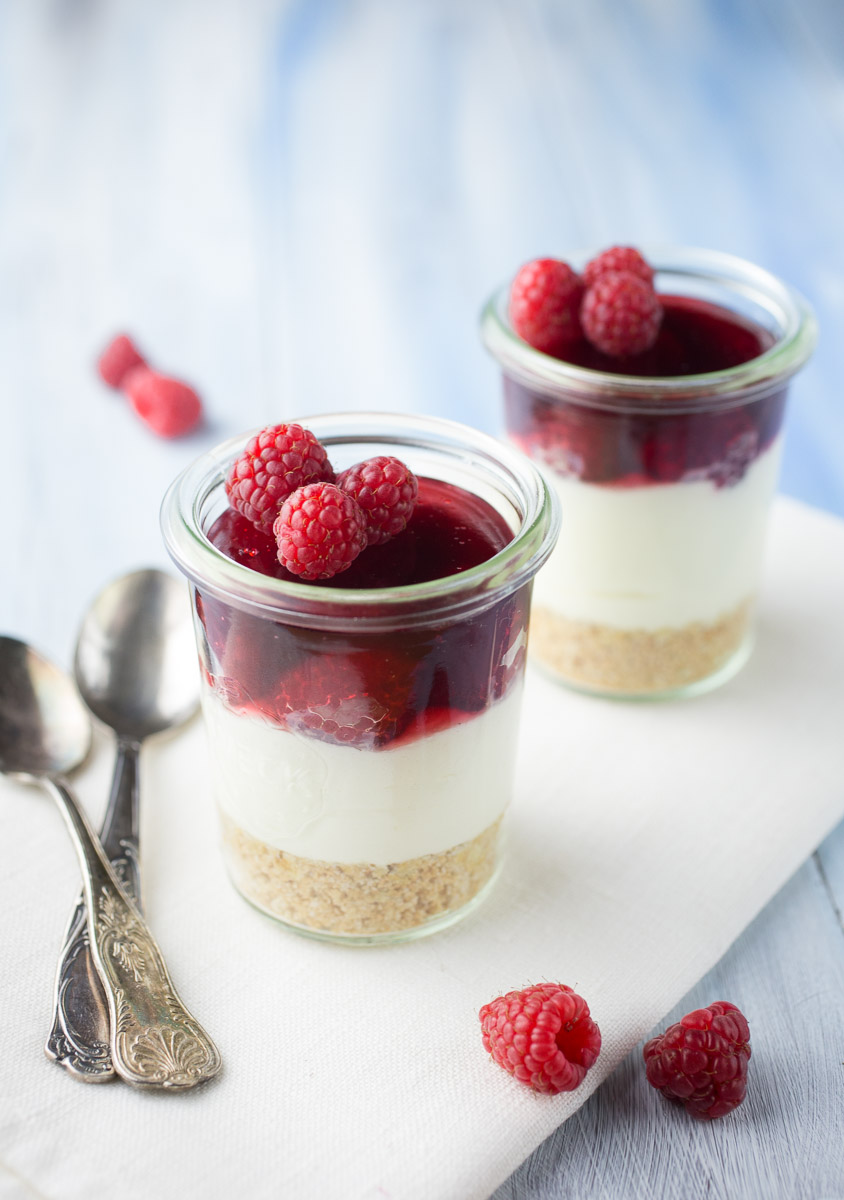 For a second I thought about selling you this as a super special Valentine's Day dessert, because the entire food blogosphere seems to have their panties in a bunch about it, and you know what they say about peer pressure… :D But then I realised I don't care in the slightest about Valentine's Day and this recipe is awesome whenever you want it.
This used to be a recipe of Alex's Grandma and normally it comes in cake form, but an entire cake for just Alex and me is a little bit over the top (my heart says yes, my brain says noooo). So we adapted it into a dessert. Crumbly cookies, sweet cream and fresh raspberries. This one is a winner everytime. By all means, serve it on Valentine's Day… or on any other day you fancy.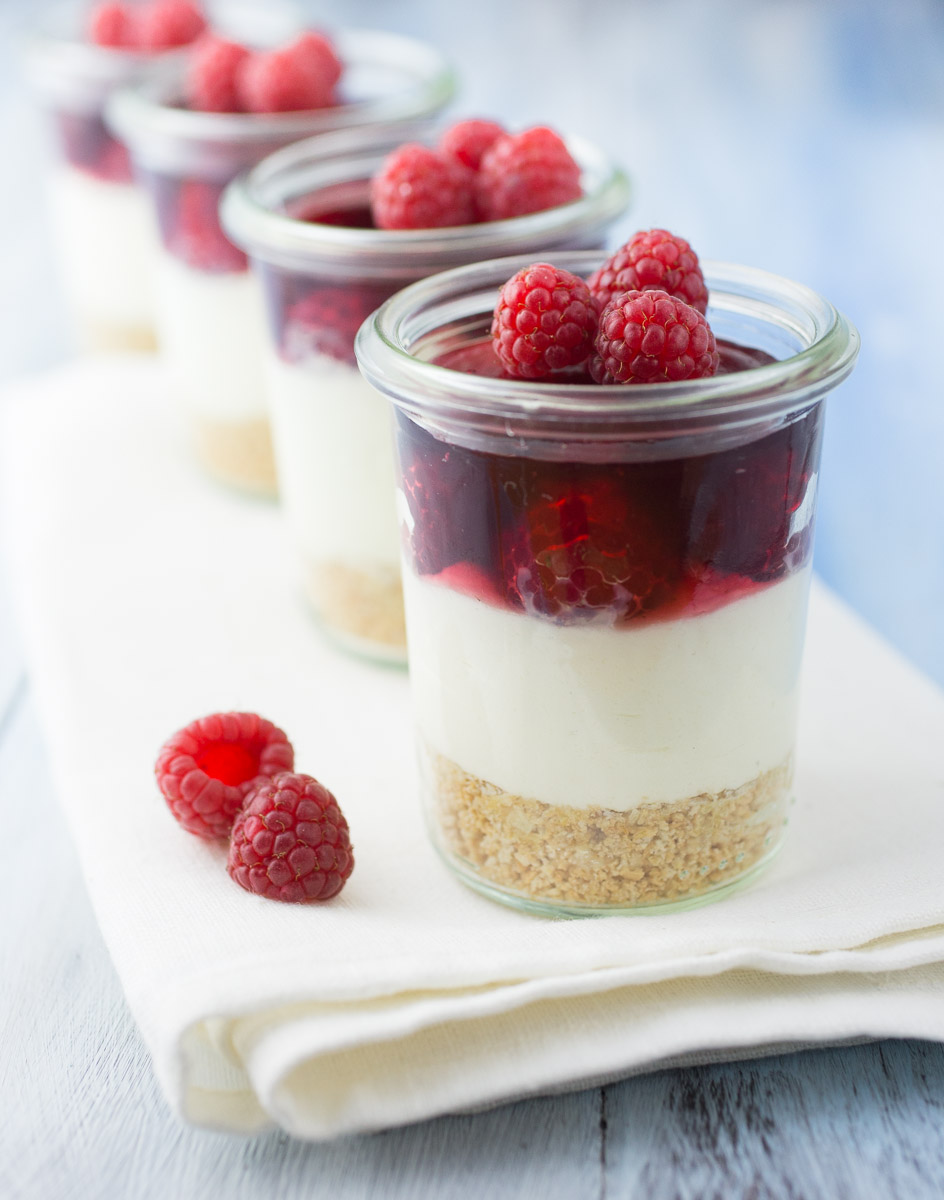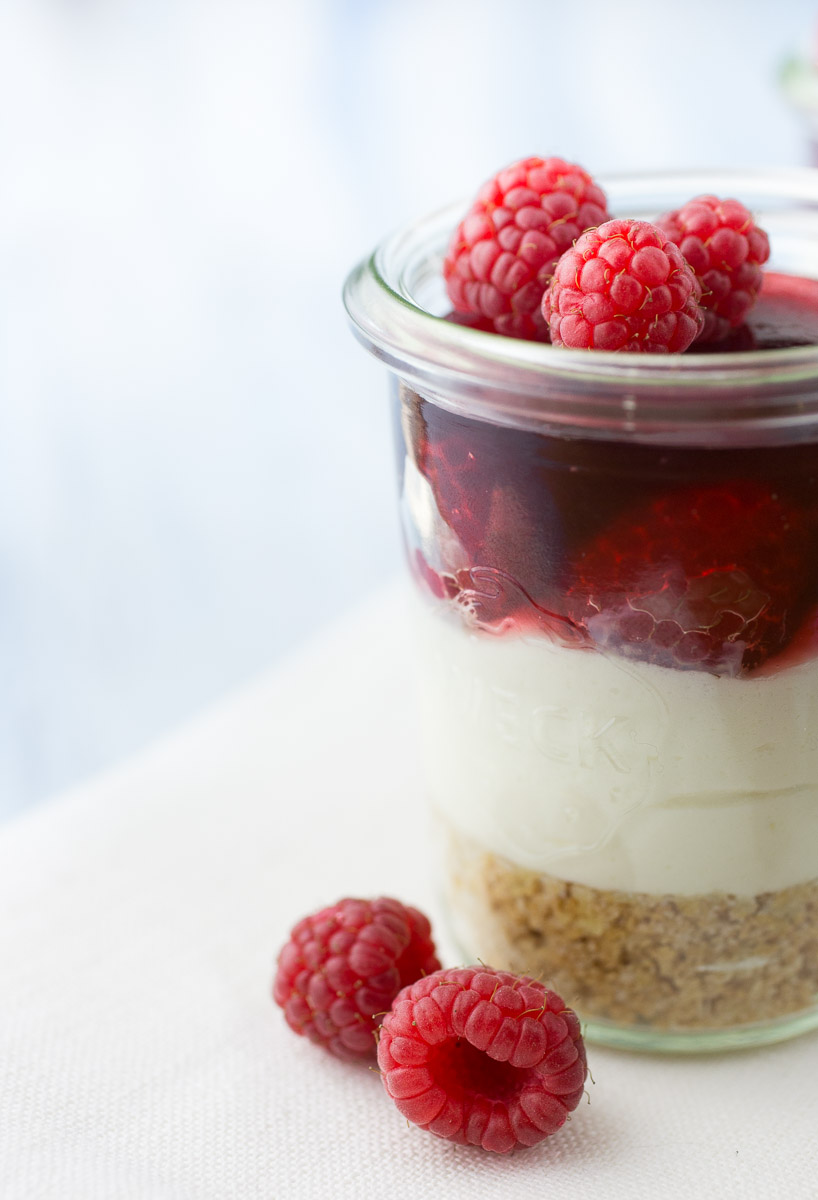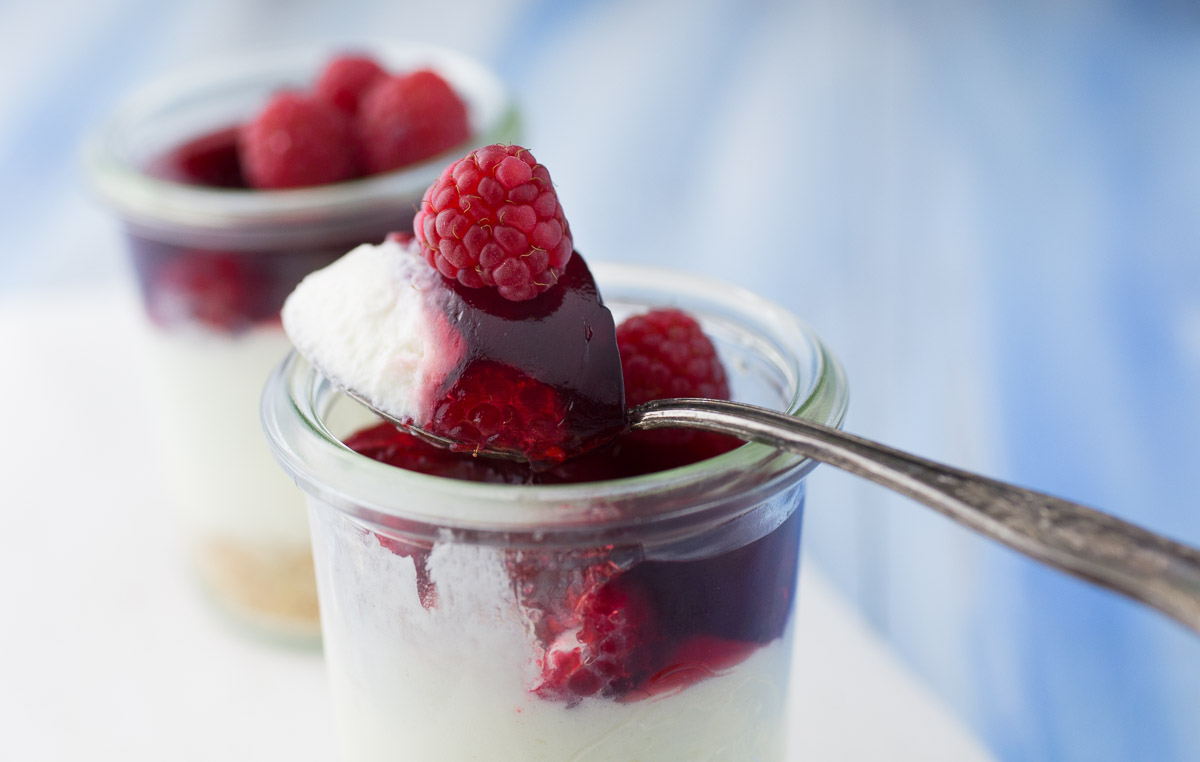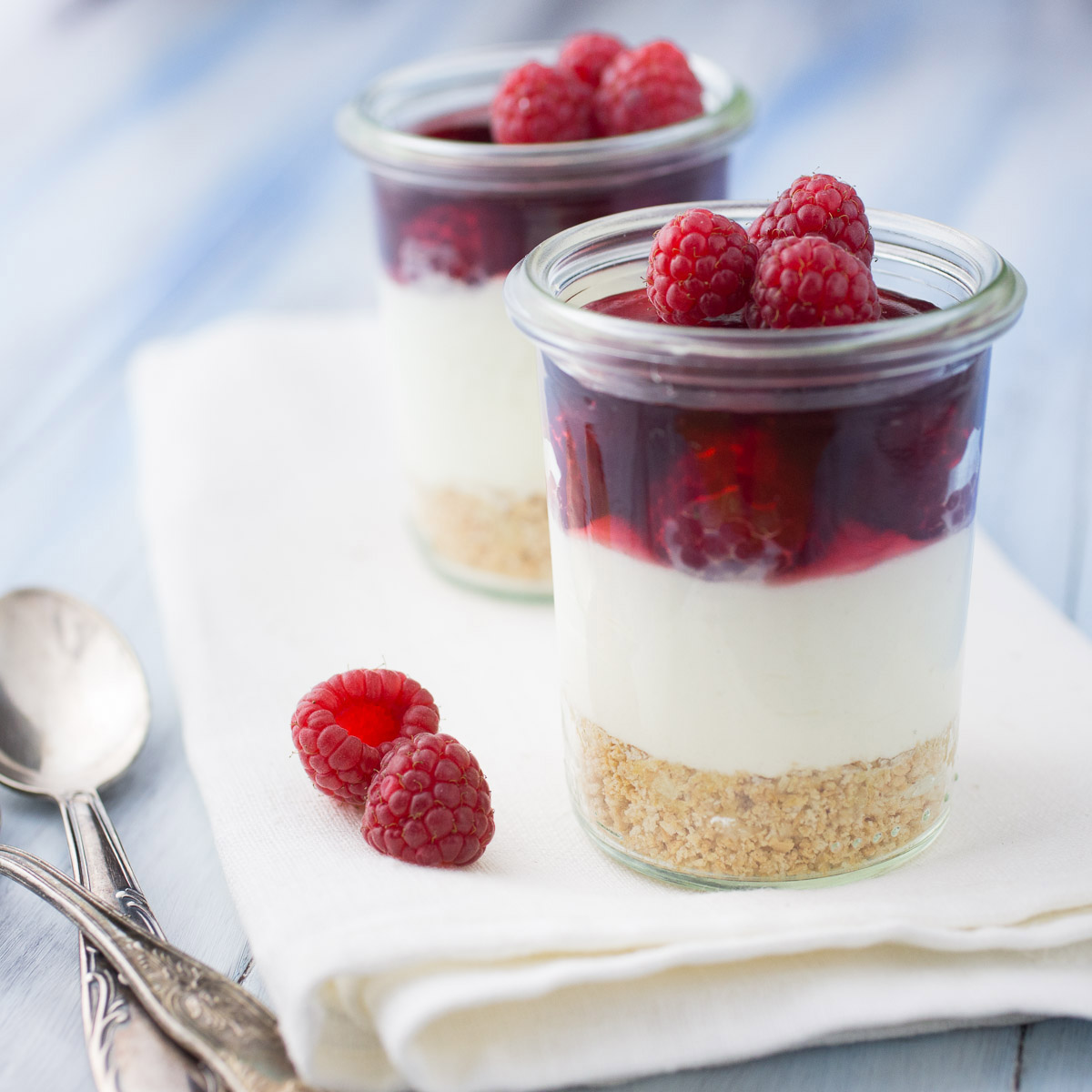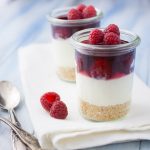 Raspberry Cream Cheese Dessert
Sweet, indulgent cream and fruity raspberries layered into a delicious dessert.
Ingredients
For the cream
100

g

cream cheese

250

ml

heavy cream

1/2

cup

powdered sugar

1

tsp

corn starch
For the topping
250

ml

raspberry juice

1

tsp

powdered gelatin

125

g

raspberries
Instructions
In a bowl mix the cream cheese with one tablespoon of the heavy cream and mix until smooth.

Mix the cornstarch with the powdered sugar and set aside.

In a separate bowl beat the heavy cream until stiff and add the sugar starch mixture.

Carefully fold the whipped cream into the cream cheese. Set aside.

Crumble the cookies in a food processor or in a freezer bag by hand. Mix with a teespoon of the cream mixture and fill the crumbled cookies into the bottom of six small dessert glasses. Slightly press them down.

Add the cream to the glasses and top every portion with fresh raspberries (approximately 6-7 raspberries per glass).

Mix 50ml of the raspberry juice thoroughly with the powdered gelatin and set aside to swell inside the liquid.

In a sauce pan bring the remaining juice to a boil. Take off the heat and mix with the swelled gelatin.

Let the mixture cool for a few minutes and then carefully fill into the glasses.

Chill the dessert for at least 3 hours and garnish with some fresh raspberries before serving.