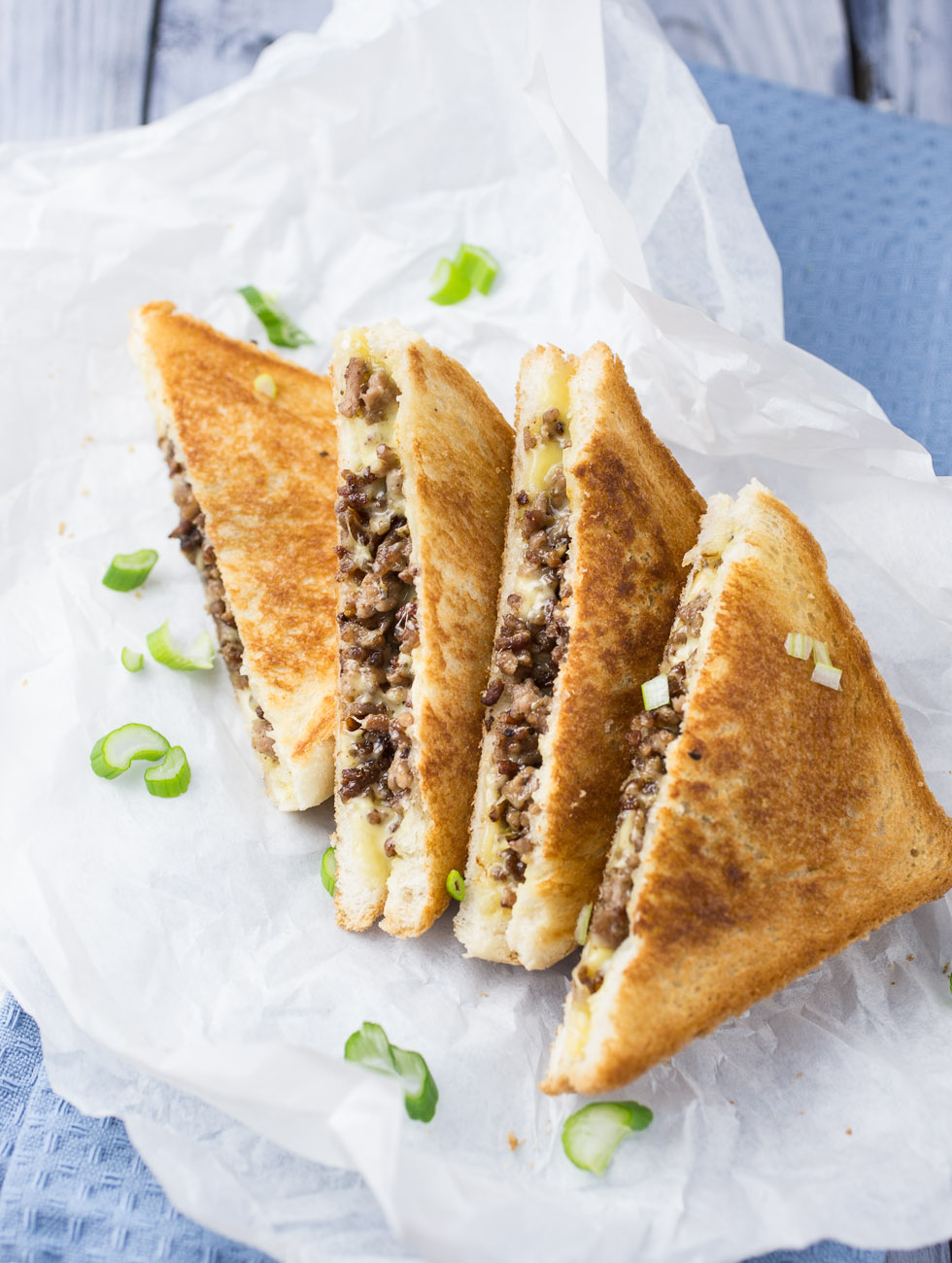 If you have been following my blog, you know that I love grilled cheese sandwiches and that I have tried out many variations, like this beauty or this! Now a few days ago I had a handful of ground beef leftover from dinner the day before. What to do with it? Not enough to freeze it or to make a proper dinner out of it. So I made a grilled cheese sandwich, which turned out to be quite amazing. But then again I think anything with melted cheese is a thing of magic.
Seriously, I'll take any excuse to melt some cheese. So I fried that bit of ground beef together with some green onions until it was really crispy. This together with some nice aged gouda (I was out of gruyere which is usually my first choice) made for a really decadent breakfast. I think I may reserve a little bit of ground beef now every time I make dinner… yum…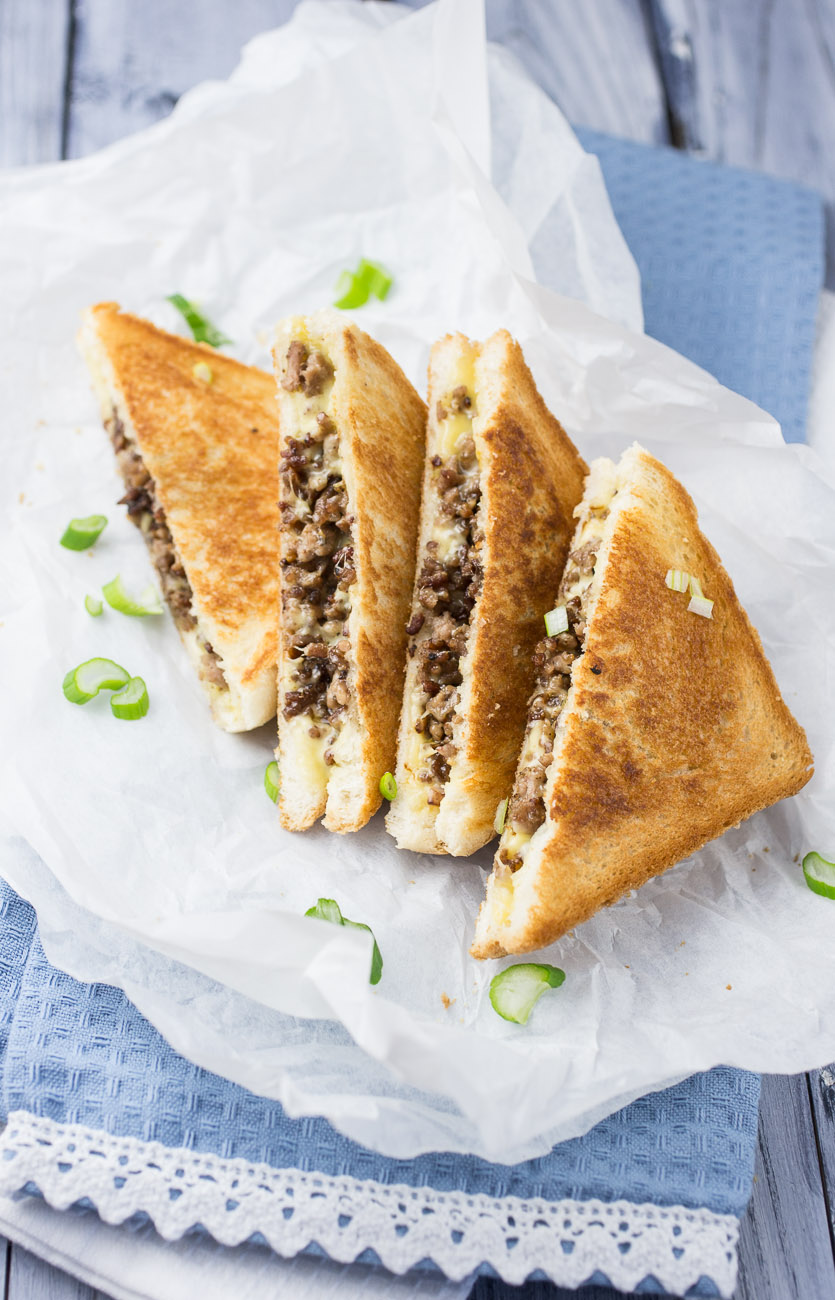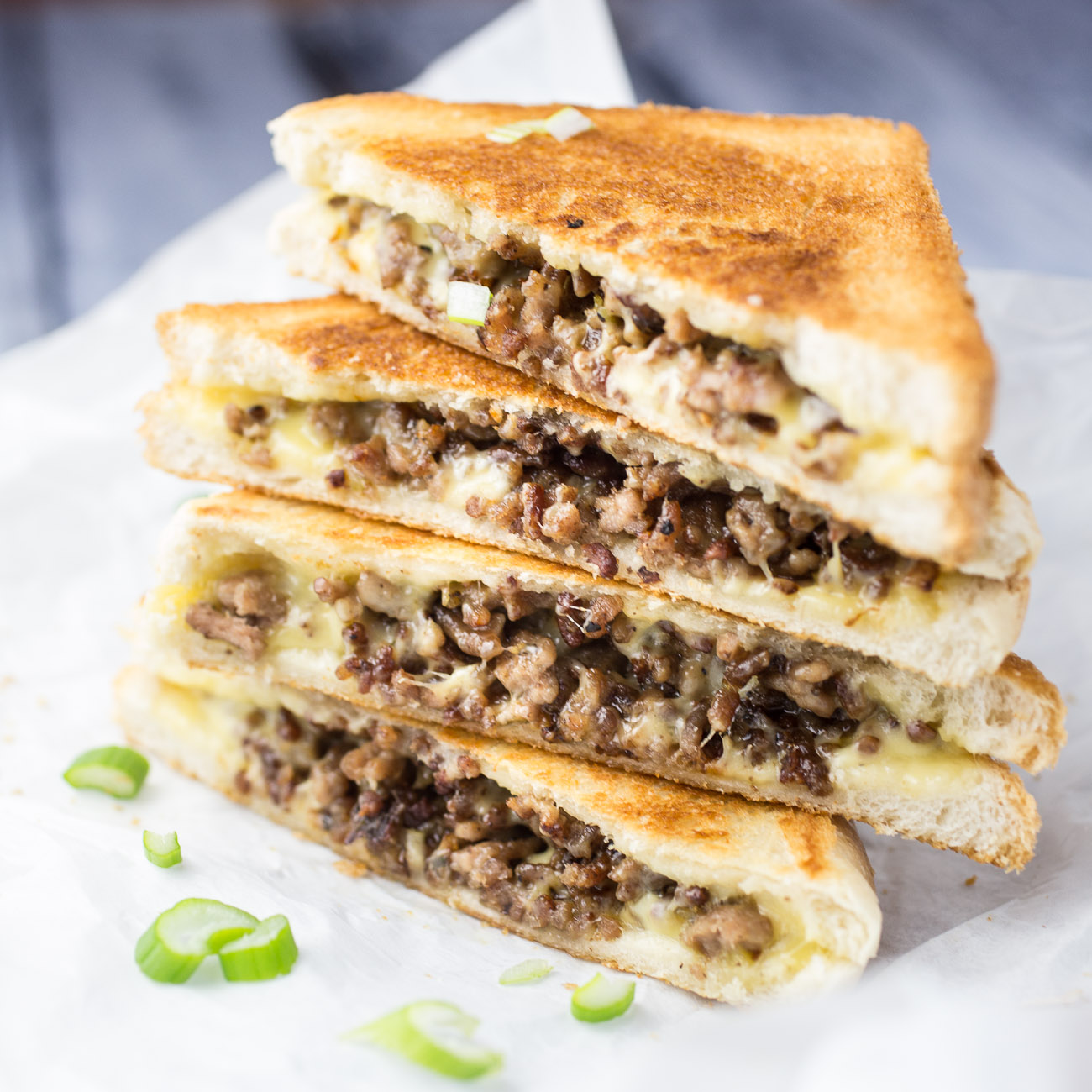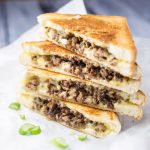 Ground Beef Grilled Cheese Sandwich
Crispy ground beef with some aged gouda in a nice grilled cheese sandwich.
Ingredients
100

g

ground beef

2

scallions

thinly sliced

1

tsp

olive oil

salt and pepper to taste

4

slices

bread

4

slices

gouda cheese

1

tsp

butter
Instructions
In a small non-stick pan, heat the olive oil and add the beef together with the slices scallions.

Cook for 5-7 min or until the meat it brown and crispy.

Add salt and pepper to taste.

Place a cheese slice each on two slices of bread. Carefully spoon the ground beef on, top with the remaining two cheese slices and add the remaining two slices of bread.

Butter the outsides of your sandwiches.

Remove the access fat from the frying pan (I usually just whipe it out with a paper towel) and set over medium heat.

Add the sandwiches and bake 4-8 minutes on each side or until the outside is golden brown and the cheese inside is melted.
Notes
In this recipe I used aged gouda, but you can use any melting cheese you like, except maybe mozarella. The taste of mozarella is way too subtle for the string flavour of the ground beef. So go with a strong cheese.