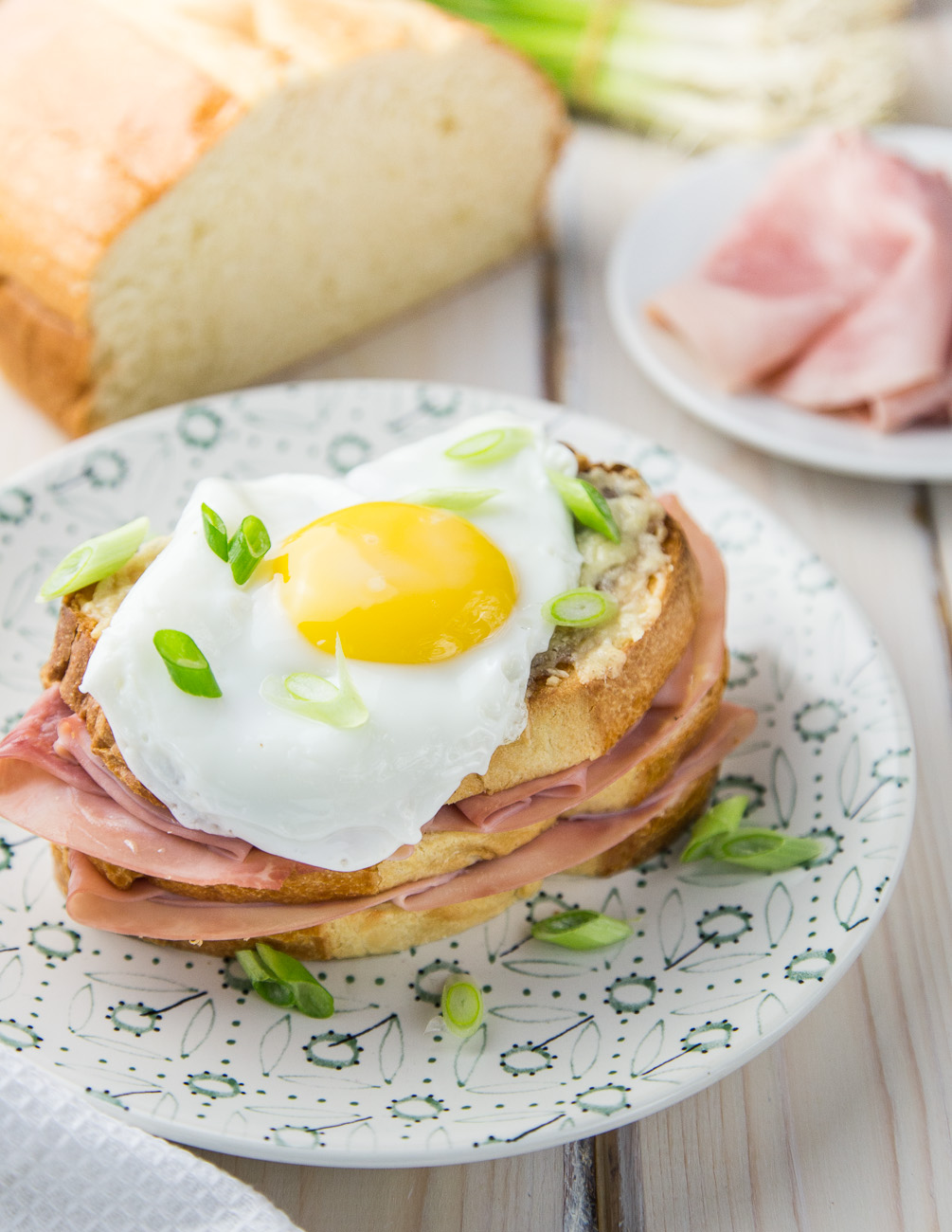 Bonjour mes amis! Looking for a fancy pants snack during the day or for an extra special breakfast? Look no further, because this french coffee house and brasserie classic, will make you go "ohlalaaaa". Don't get me wrong, this is no everyday snack or breakfast, this is a full-blown and full-fat Croque Madame for when you want to indulge yourself a little.
I tried to keep this recipe as close to the french brasserie original as possible. That means, brioche bread instead of normal bread, layered with cooked ham, gruyere cheese melted over the top and finished with a fried egg sunny side up. This alone would qualify as a simple Croque Madame already, but to make it extra special, some french bars and brasseries spread a layer of bechamel sauce on the brioche and that's exactly what I did in this recipe. It's just that extra bit of effort that will make you lick your fingers after eating this. Enjoy!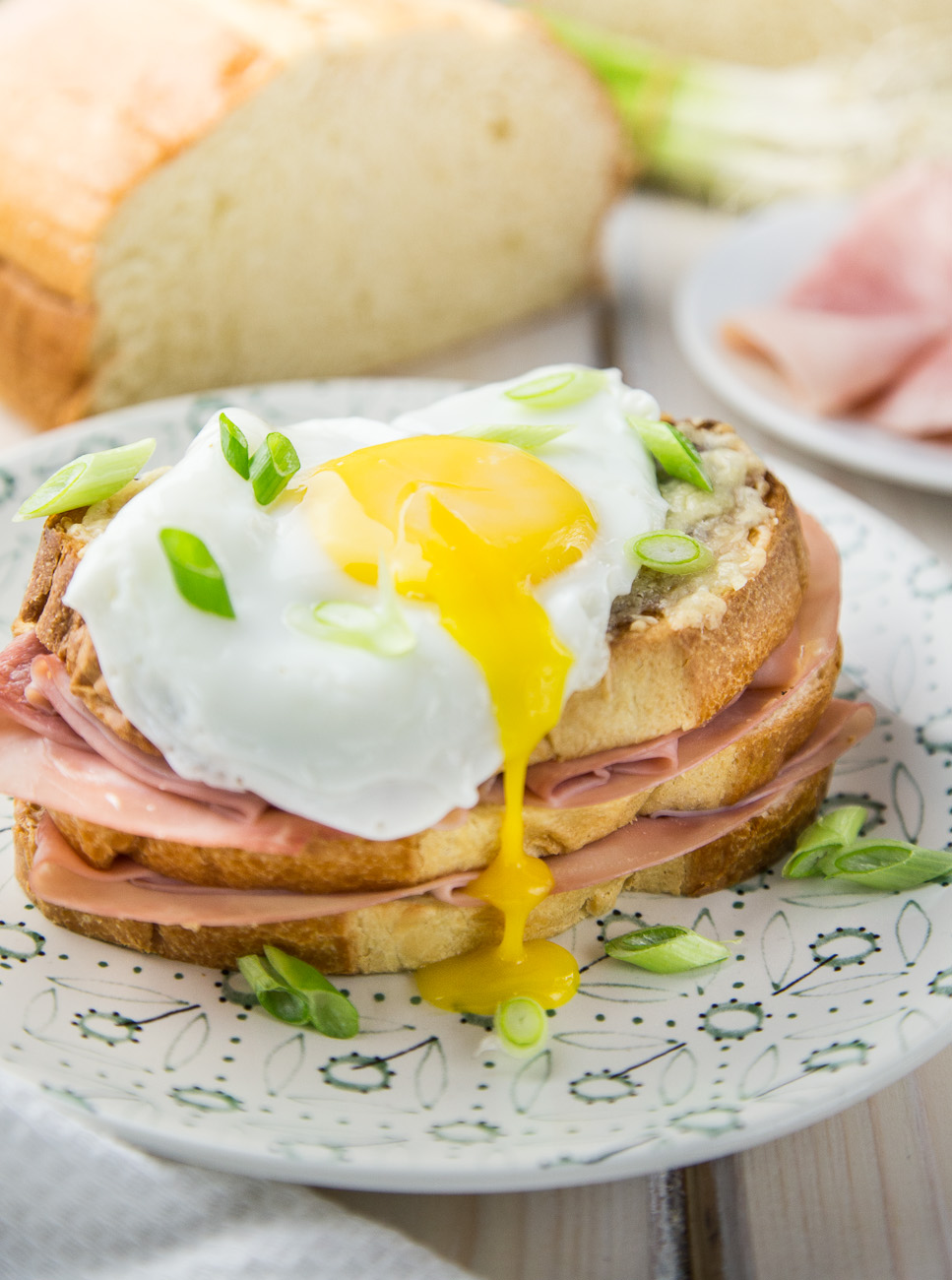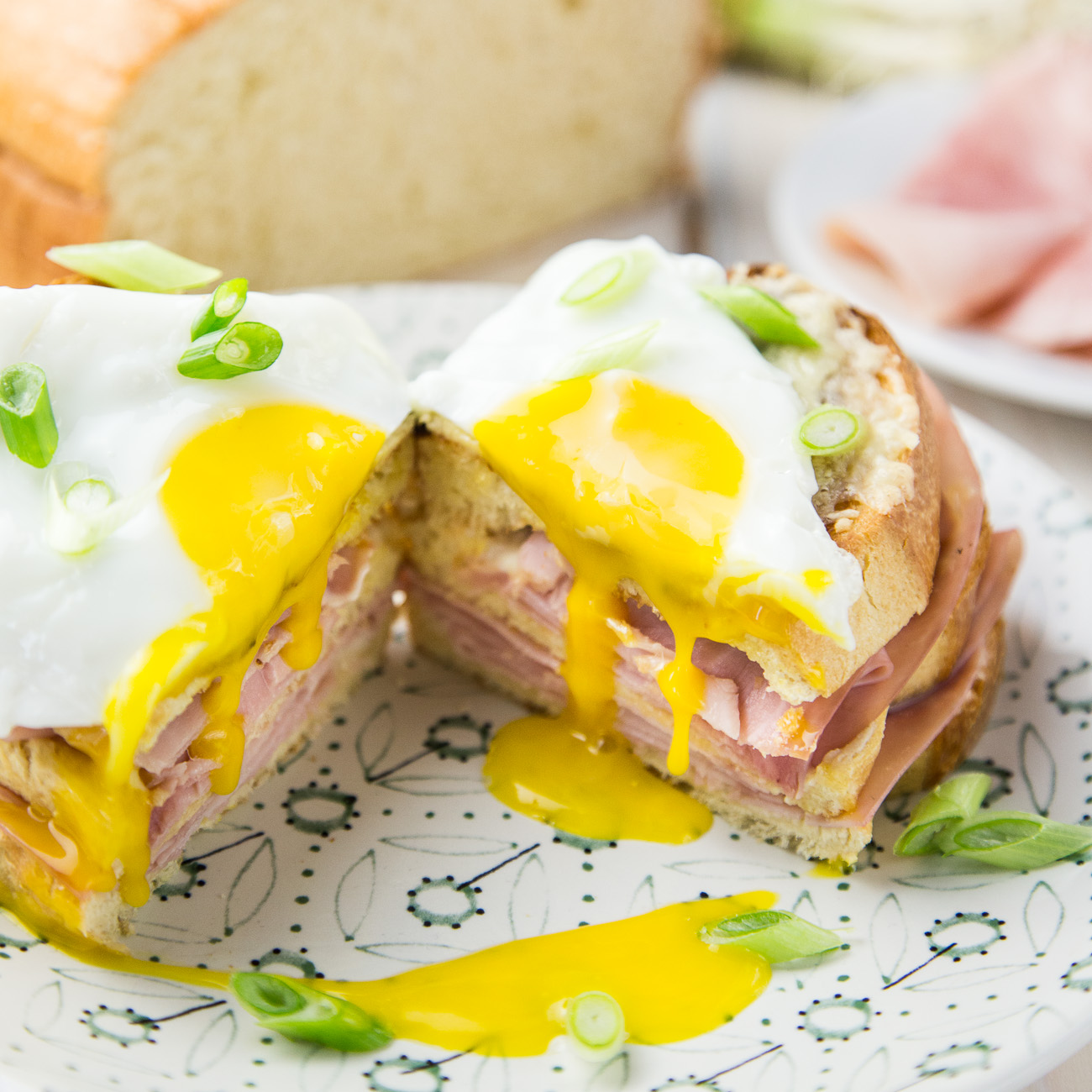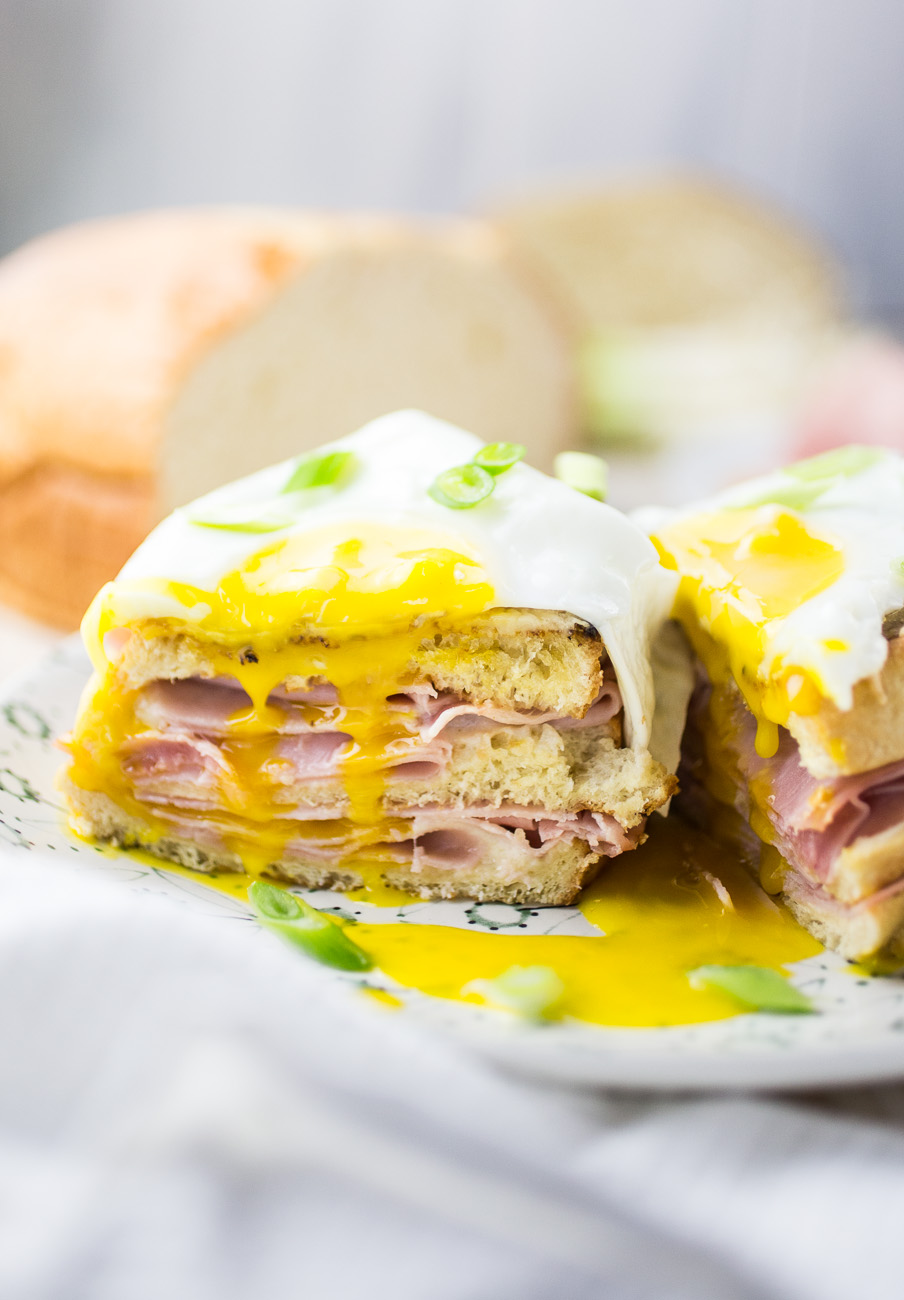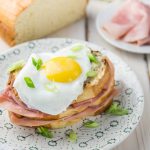 Croque Madame
Brioche bread, layered with bechamel sauce and cooked ham. Topped with cheese and a fried egg.
Ingredients
For the bechamel
1

tsp

butter

1

tsp

flour

1/3

cup

milk

salt

1

pinch

nutmeg
For the sandwich
3

slices

brioche bread

4

slices

cooked ham

½

cup

gruyere cheese

grated

1

egg
Instructions
Turn on the broiler in your oven.

In a small pot melt the butter over medium heat and add the flour. Whisk constantly until the roux turns a light brown.

Whisk in the milk and season with salt and nutmeg to taste. A pinch of both should be enough. You're looking for a thick creamy sauce. If it's too thick add some more milk, if it's too runny, let it reduce a couple of moments.

Set the sauce aside.

Lightly toast the slices of brioche (be careful with it, because brioche tends to burn pretty quickly).

Spread two teaspoons bechamel sauce on a slice of brioche, add two slices of ham and repeat with a second slice.

Finish the sandwich with the last slice and sprinkle thick with the grated cheese.

Put the sandwich under the broiler for 5-6 minutes or until the cheese has melted.

Meanwhile fry the egg sunny side up.

Take out the sandwich and top with the fried egg. Serve immediately.
Notes
You can of course always make this sandwich with any other bread you like.