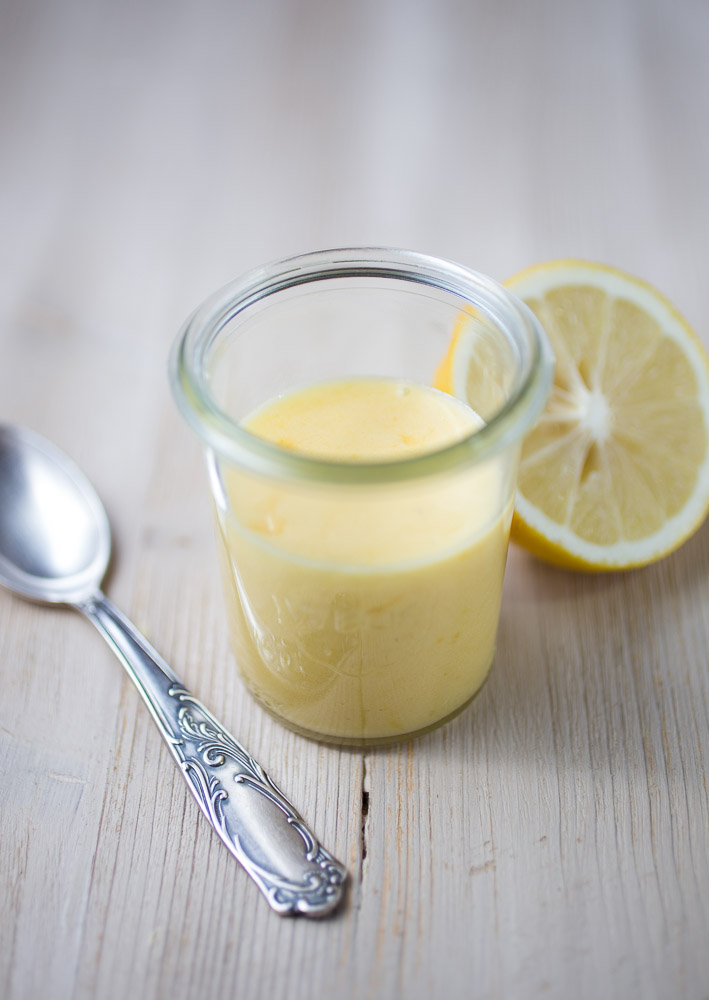 Usually I shy away from fancy creams and fillings, especially if there's a high chance I might end up with some sickly sweet scrambled eggs. As much as I love to eat cake I'm not the greatest baker (I'm way better in the savoury department) and the things I am good at are quite basic. No fancy pants piped decorations (they always look a bit weird), no extravagant fillings. So I must have felt really brave that day I decided to make some lemon curd to go with my lemon cake.
Turns out there was no need to worry at all. I knew the ingredients by heart and so I threw it all in one pot and started stirring. No scrambled eggs. Just smooth lemony goodness.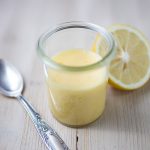 Lemon Curd
yields around 1 1/2 cups
Ingredients
1

egg

1

egg yolk

1/2

cup

sugar

2

lemons

zest and juice

50

g

unsalted butter
Instructions
Take two cooking pots and make sure the smaller one fits into the bigger one. Fill the bigger pot with water so it's just touching the bottom of the smaller pot. Put on medium heat.

In the smaller pot mix together the egg, the egg yolk, the sugar and the lemon juice.

When the mixture starts to get warm start stirring (I get the best results when using a whisk). It'll take a couple of minutes, but soon the mixture will start to thicken. When the curd coats the back of a spoon you can take it off the heat and add the lemon zest

Cut the butter into chunks and whist it in one at a time.

Use the curd to fill cakes, spread it on scones or pur it over icecream.
Notes
Don't let that remaining egg white go to waste and make some almond cookies!