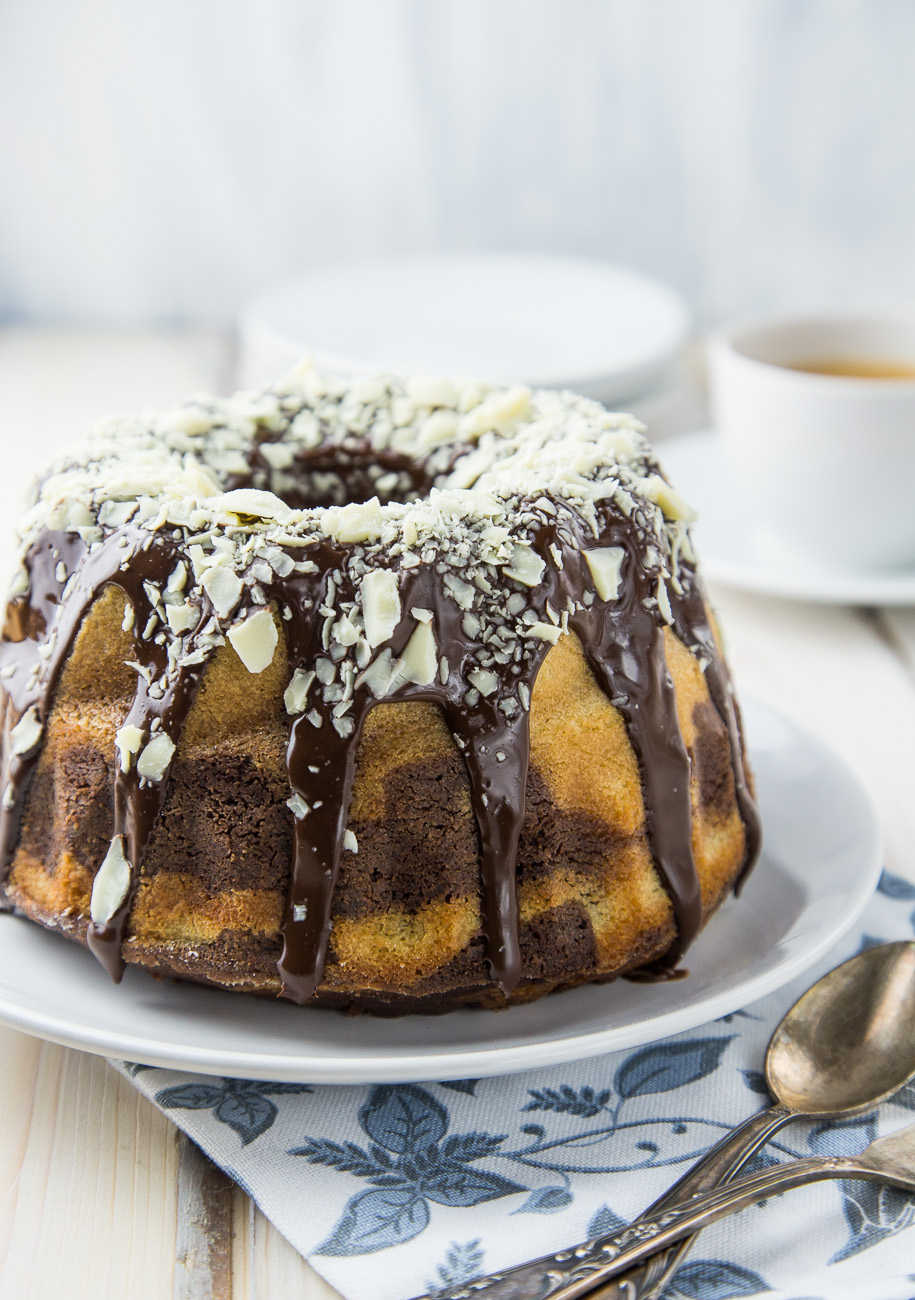 You probably know the dilemma: You LOVE cake. You want to bake a cake. But then you end up with an entire huge cake all to yourself or just for you and your significant other. Every bit of my body now screams: Aaaaawesome!! But then my guilty conscience kicks in and I decide I can't shouldn't eat an entire cake in 3 days. Of course you can always bring cake to your family and friends, but my parents are currently away for three weeks and arranging dates with friends in a few days is literally impossible (when did we all become so busy?). So a long time ago I started to buy small cake tins and whenever I'm baking to satisfy my own cravings I make smaller versions of the big cakes I like.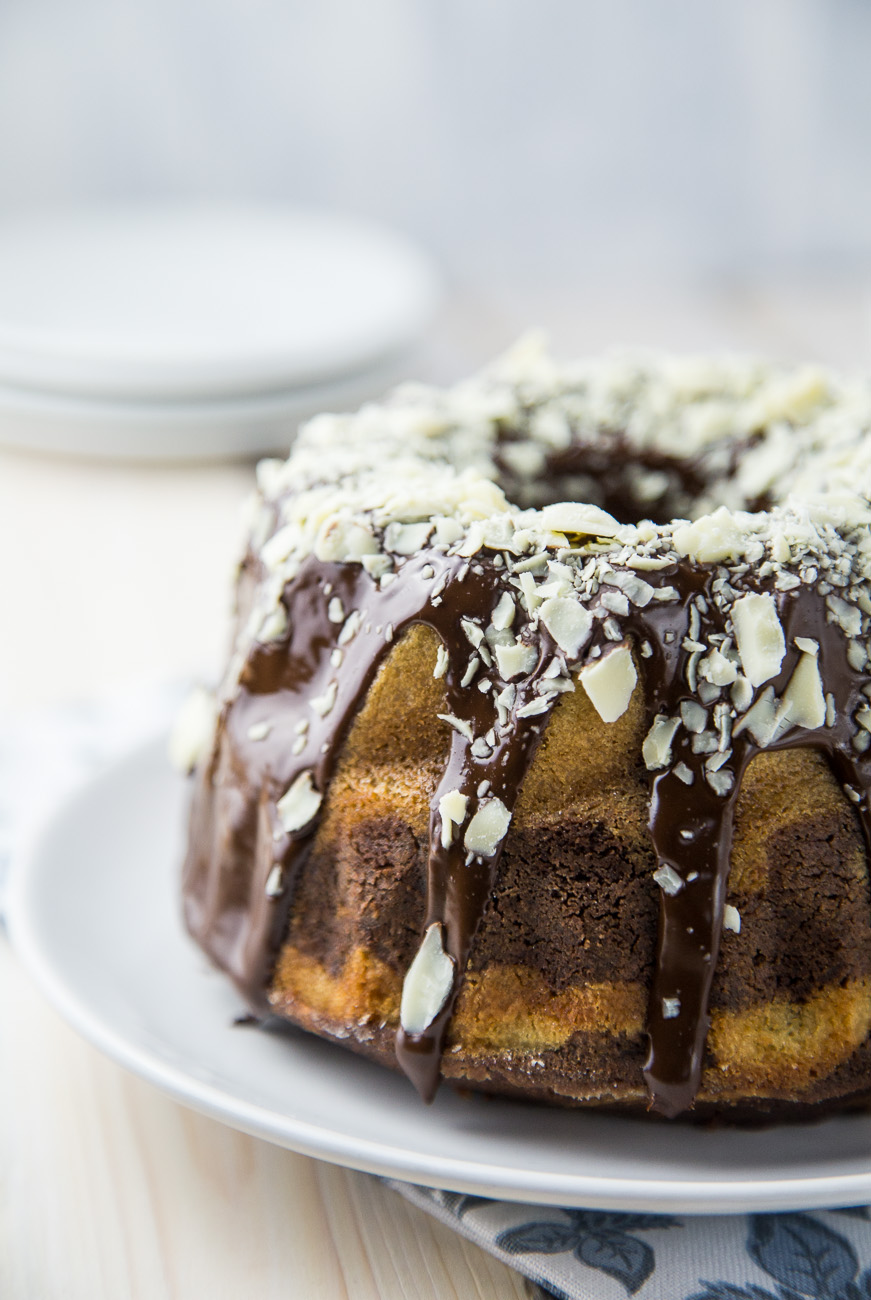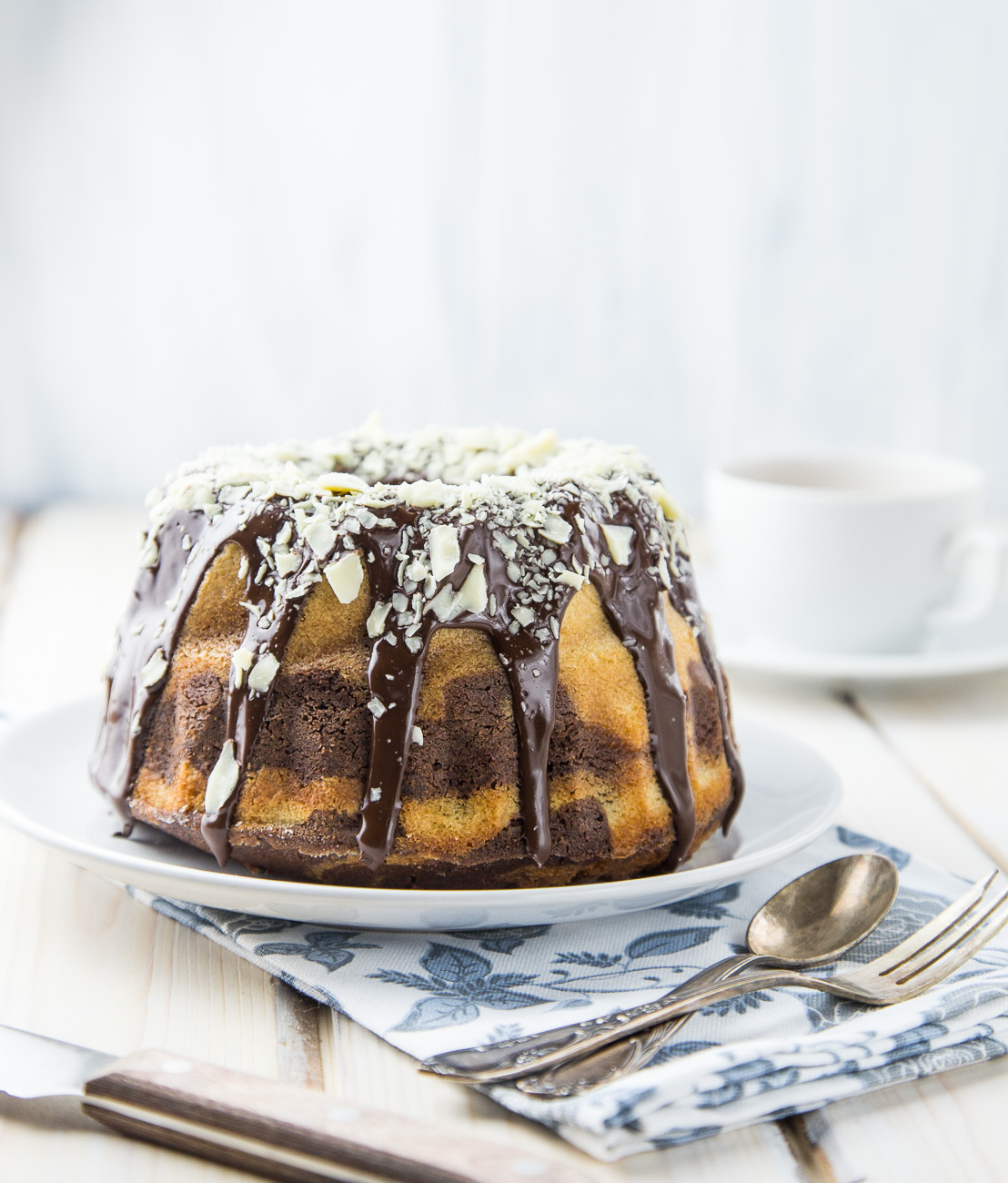 So this a lovely recipe for a small coffee and milk gugelhupf cake. It's small enough so you can finish it on your own or with your partner in a few days, but it's still big enough to share with friends on an afternoon. The cake comes out moist and soft and will stay that way for a couple of days. The flavour of the coffee cuts nicely through the sweetness of the sugar and chocolate. In this recipe I glazed the cake with dark chocolate and white chocolate splinters, but you could just dust it with some confectioners' sugar and be done with it. It will be just as delicious. And PS: If you want to make a full grown cake, just double the recipe :)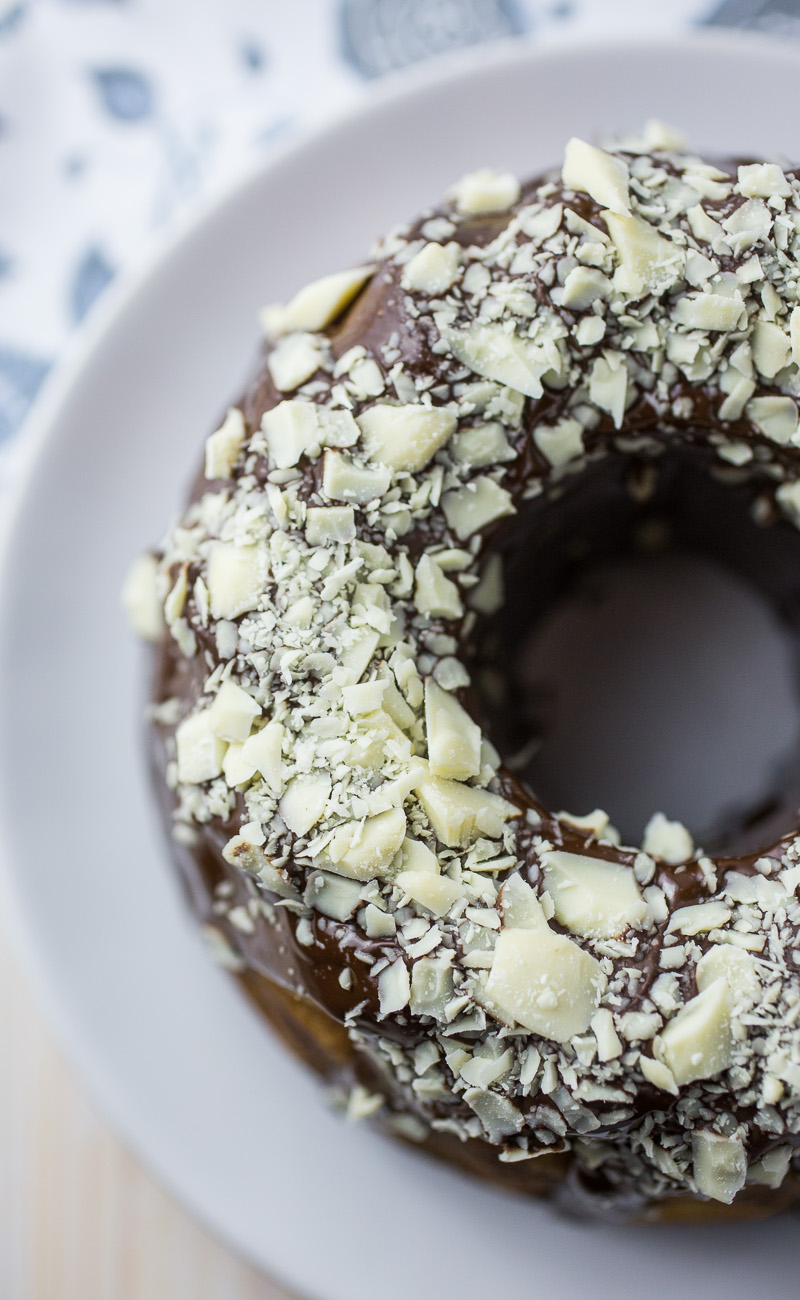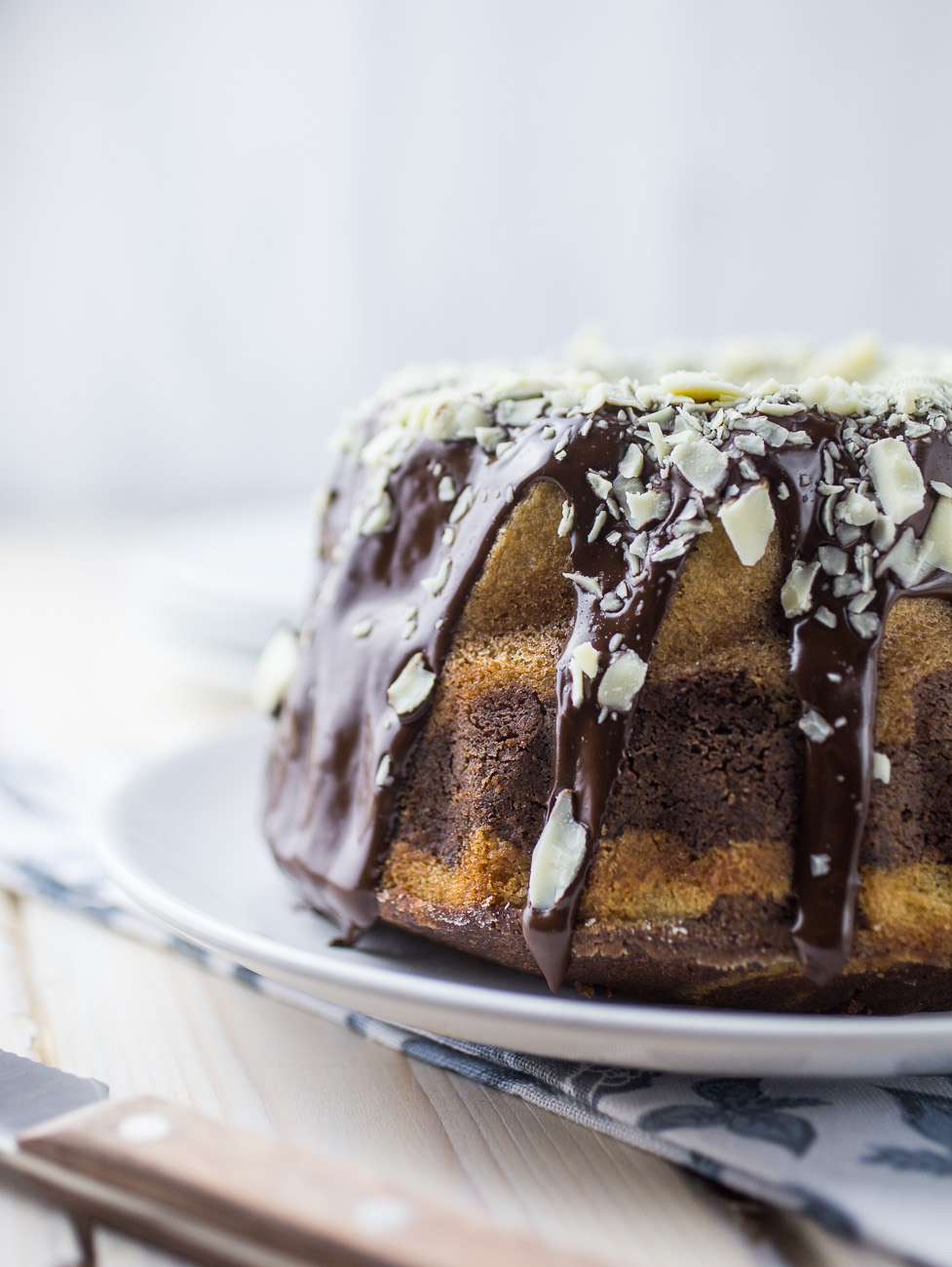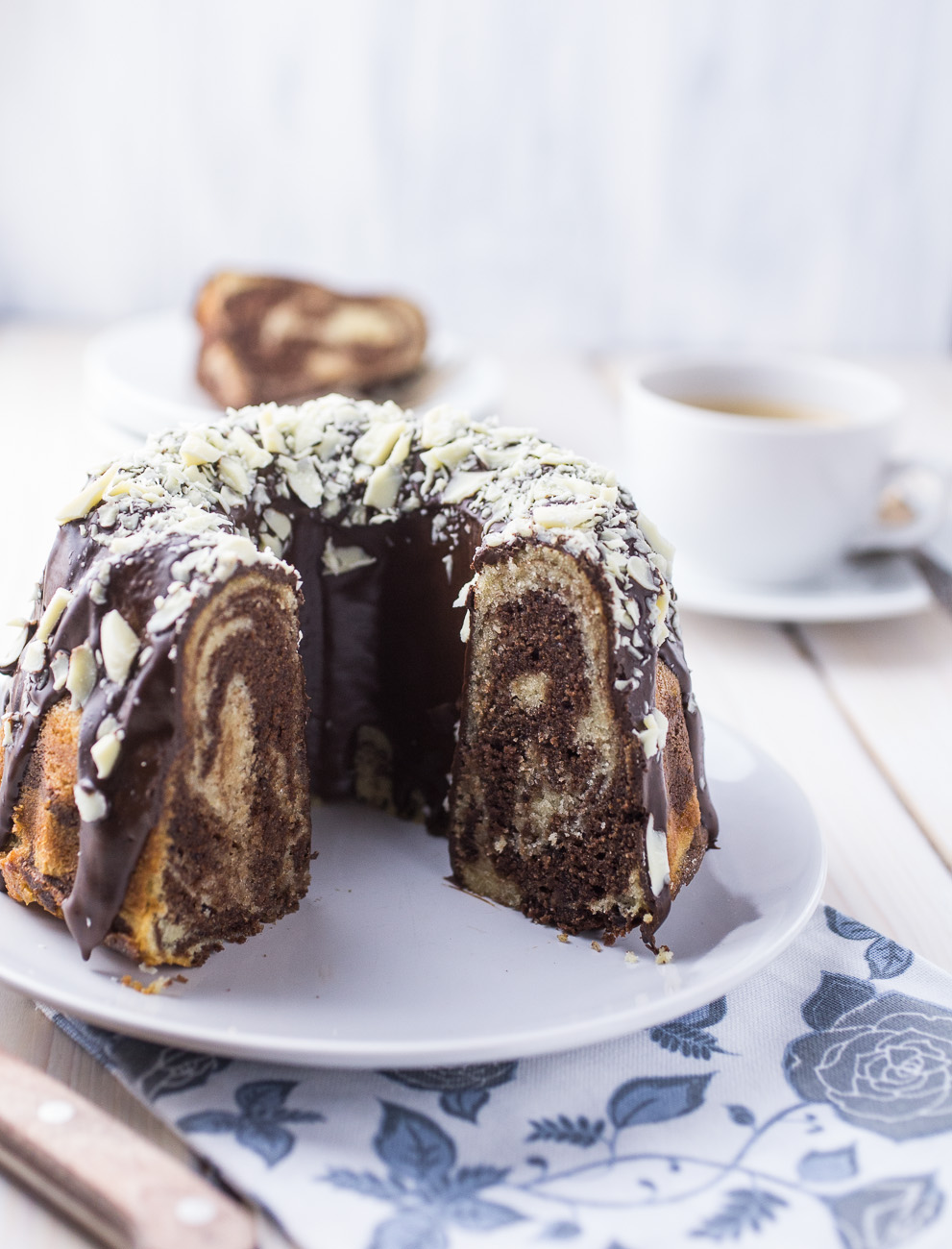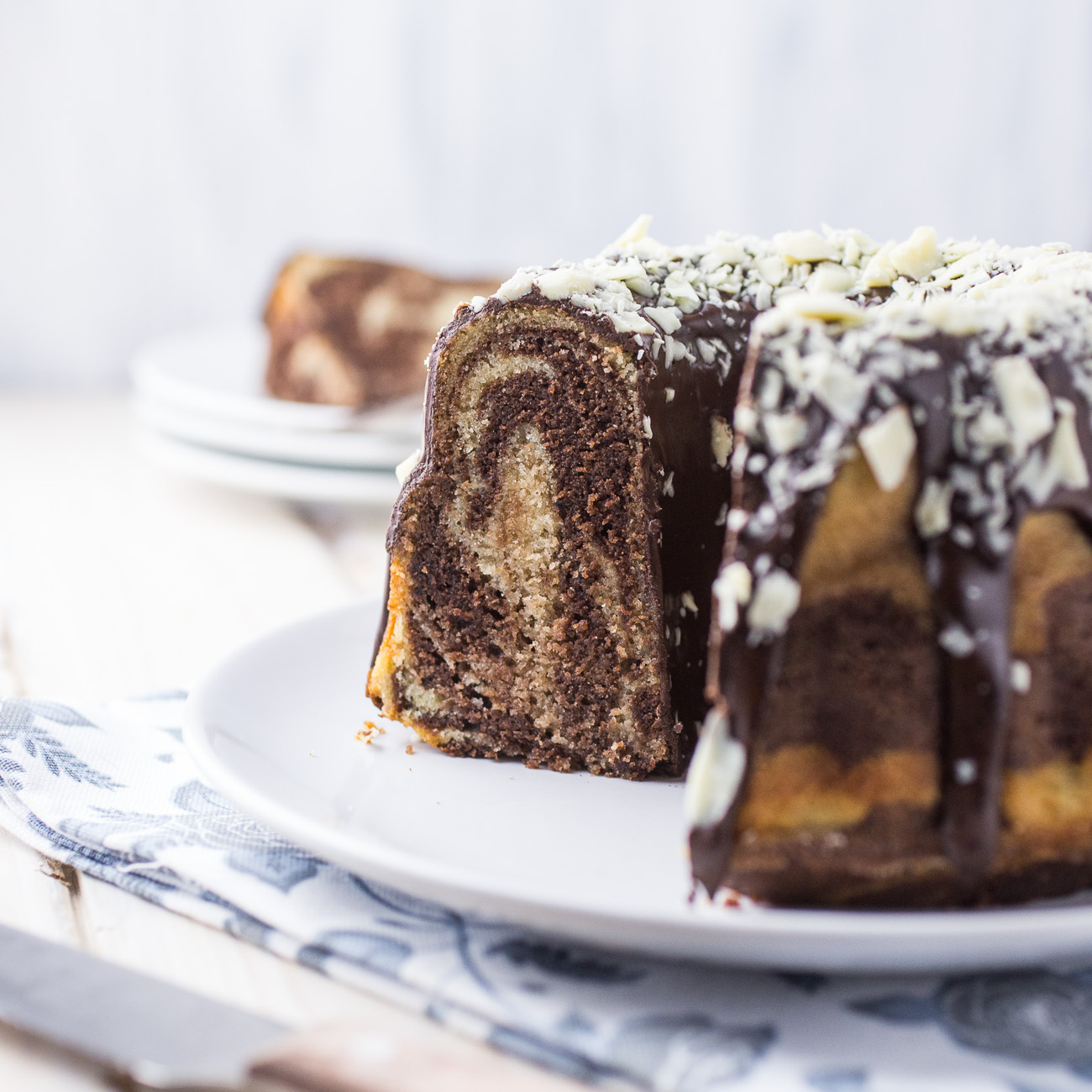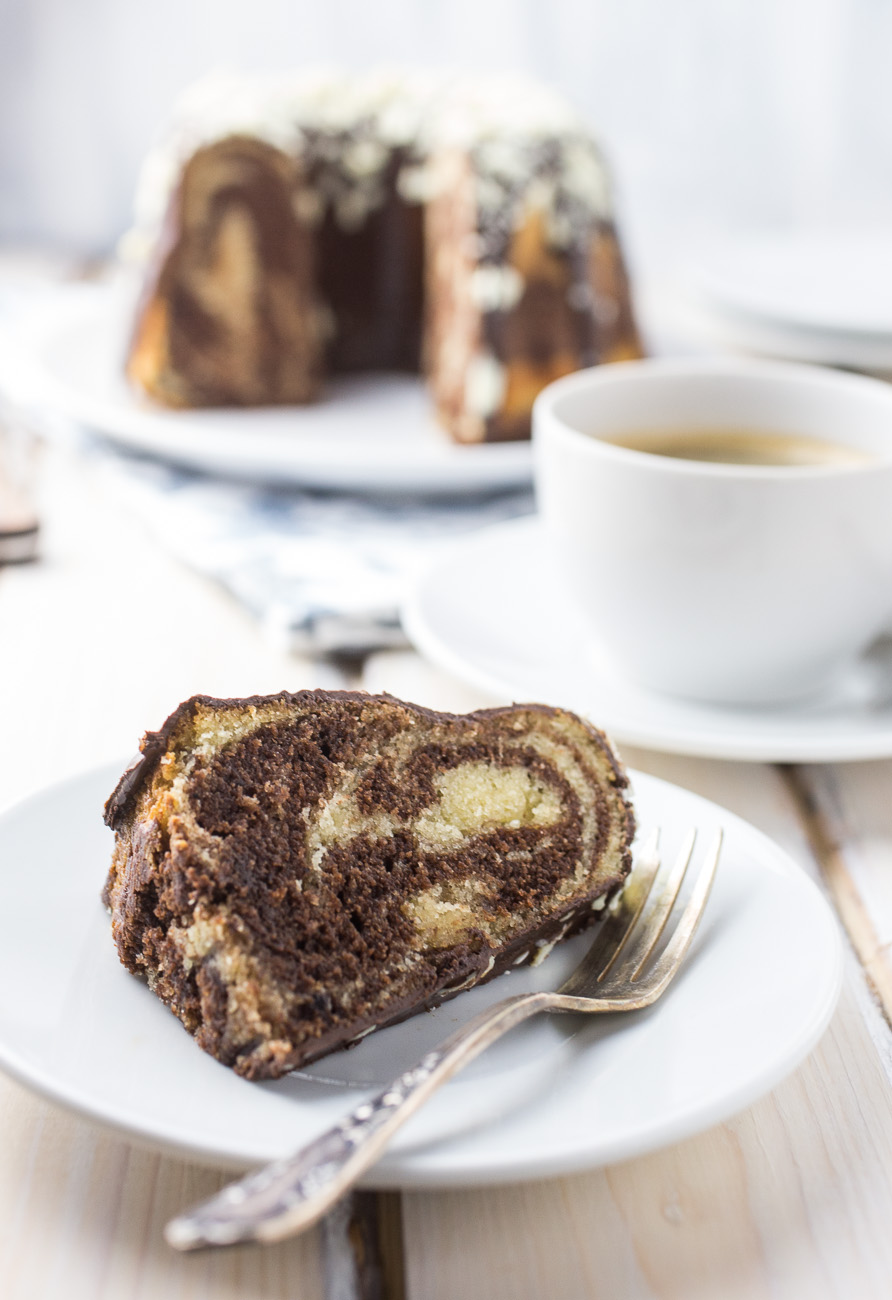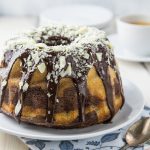 Coffee & Milk Gugelhupf
A delicious moist and soft Gugelhupf, flavoured with coffee.
Ingredients
For the cake
140

g

butter

softened

240

g

sugar

3

eggs

180

g

flour

1

tsp

baking powder

120

ml

milk

60

g

sour cream

120

ml

strong coffee

2

tbsp

deoiled cocoa
For the glaze
200

g

dark chocolate

50

g

white chocolate
Instructions
Preheat your oven to 180°C / 356°F

Grease your gugelhupf cake tin with a knob of soft butter and dust it with flour. Set aside.

In a large bowl cream together butter and sugar. Add eggs and mix until everything comes together.

Mix in the flour and the baking powder.

Add the milk, coffee and sour cream.

Pour half the batter into a seperate bowl and add the cocoa powder to it.

Spoon half the light batter into the cake tin and spread it out. Add half the dark batter and carefully swirl through the two layers with a small spoon. Don't overdo it or you won't have a pattern in the end. Repeat with the remaining batter.

Bake the cake for 40-45 minutes or until a wooden toothpick comes out clean.

Remove the cake from the tin and let it cool.

In a bain marie very slowly melt 2/3 of the dark chocolate. When it's melted, take it out of the bain marie and stir in the remaining 1/3 of the dark chocolate. Stir until it's melted and pour it over the cake immediately.

Roughly chop the white chocolate and sprinkle it over the top of the glaze.
Notes
If you want to make a regular sized gugelhupf cake, just double the recipe.