Just a couple of days ago I told you here how much I suck at baking, unless I have a fool proof recipe, that is fairly easy. This melt in your mouth chocolate cake definitely falls into that category. A few weeks ago I went by my Mum's house and lately she got into baking. I have no clue what got into her, because she never enjoyed it much, but lately she's been knocking out one cake after another and this chocolate cake was one of them. It doesn't look like much, but as soon as I took a bite I was in chocolate heaven. Made with real chocolate and not only cocoa powder, this cake bursts with flavour. But the most amazing thing is its texture. It literally melts in your mouth. It's so simple to make and will still impress your guests. Give it a try! If I could do it, you certainly can :D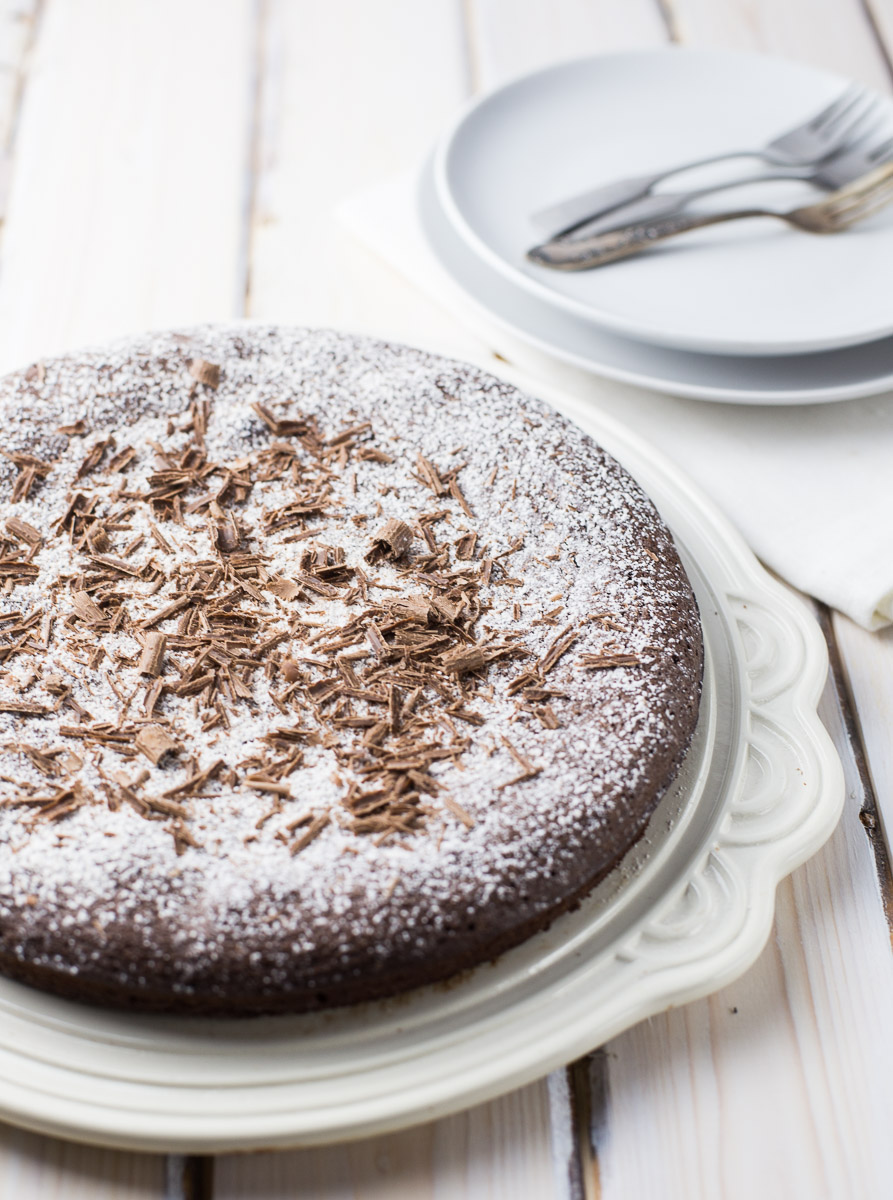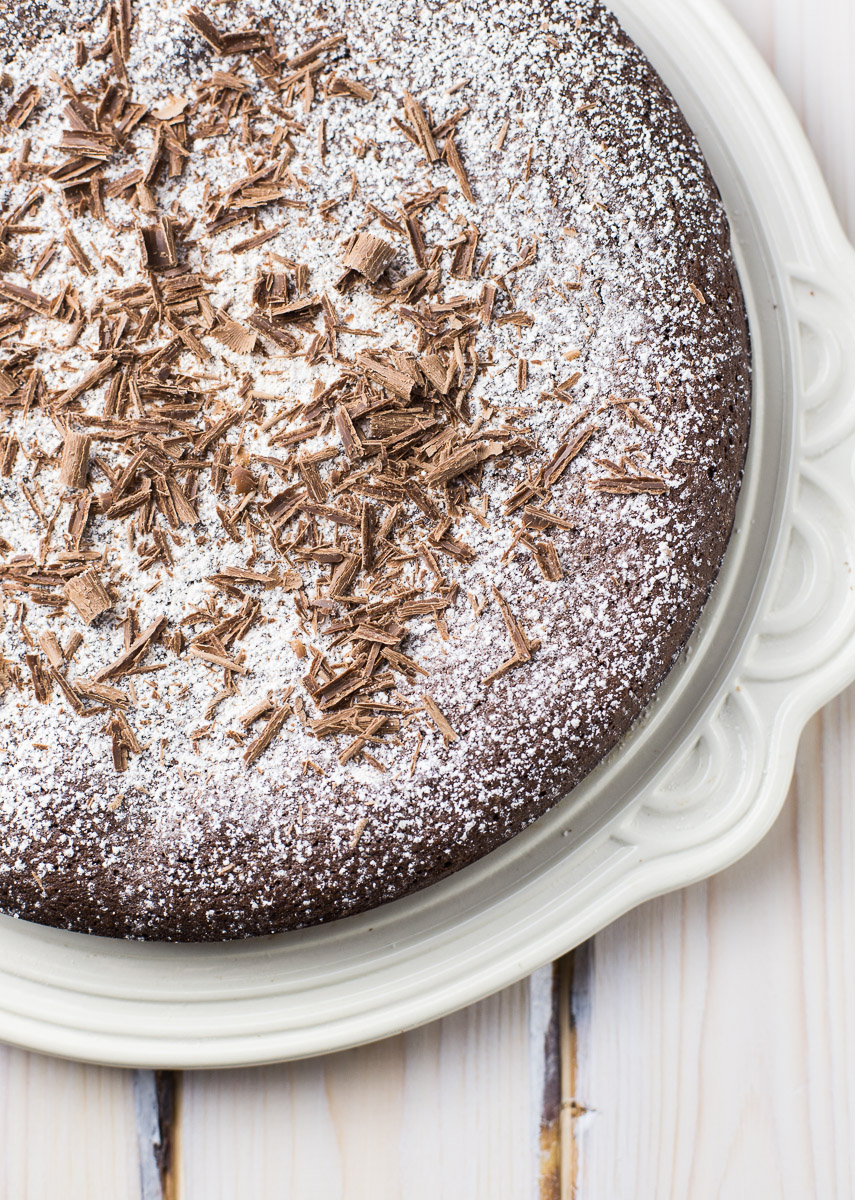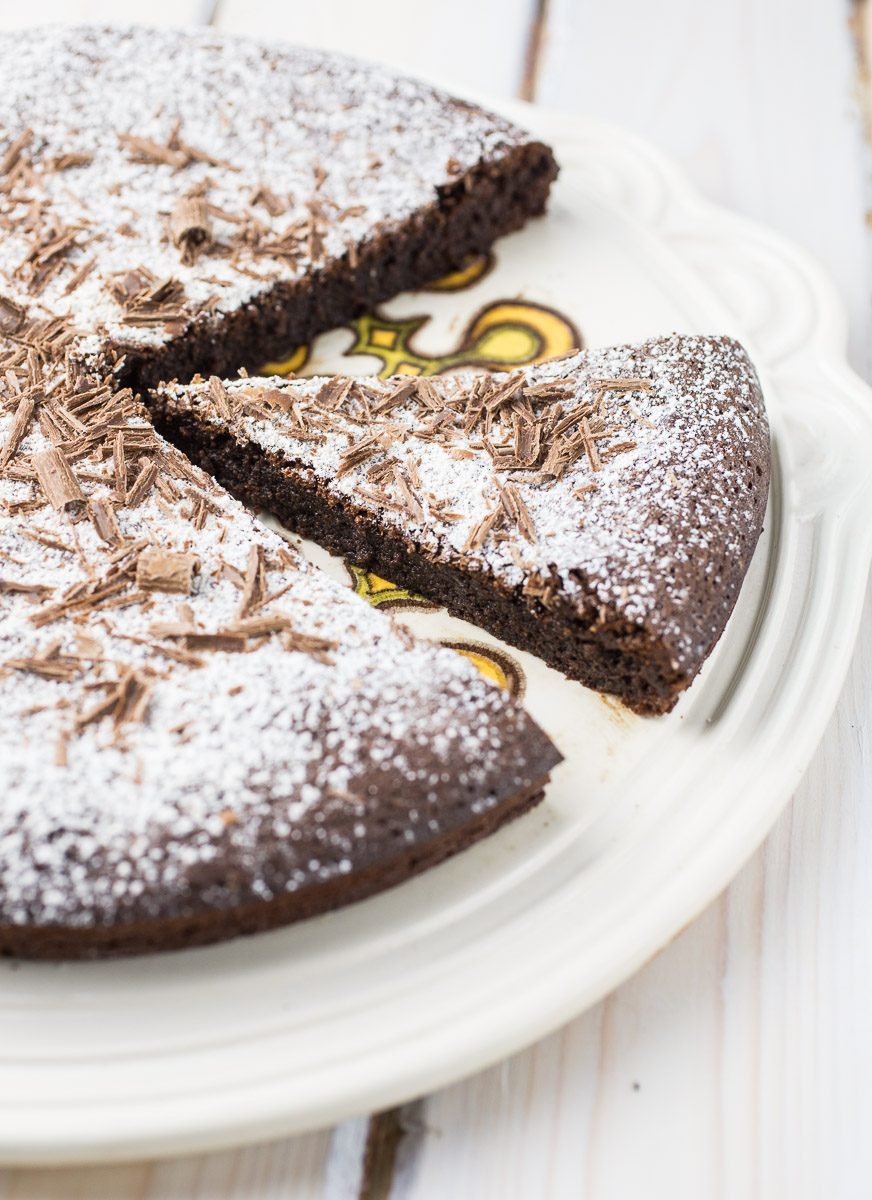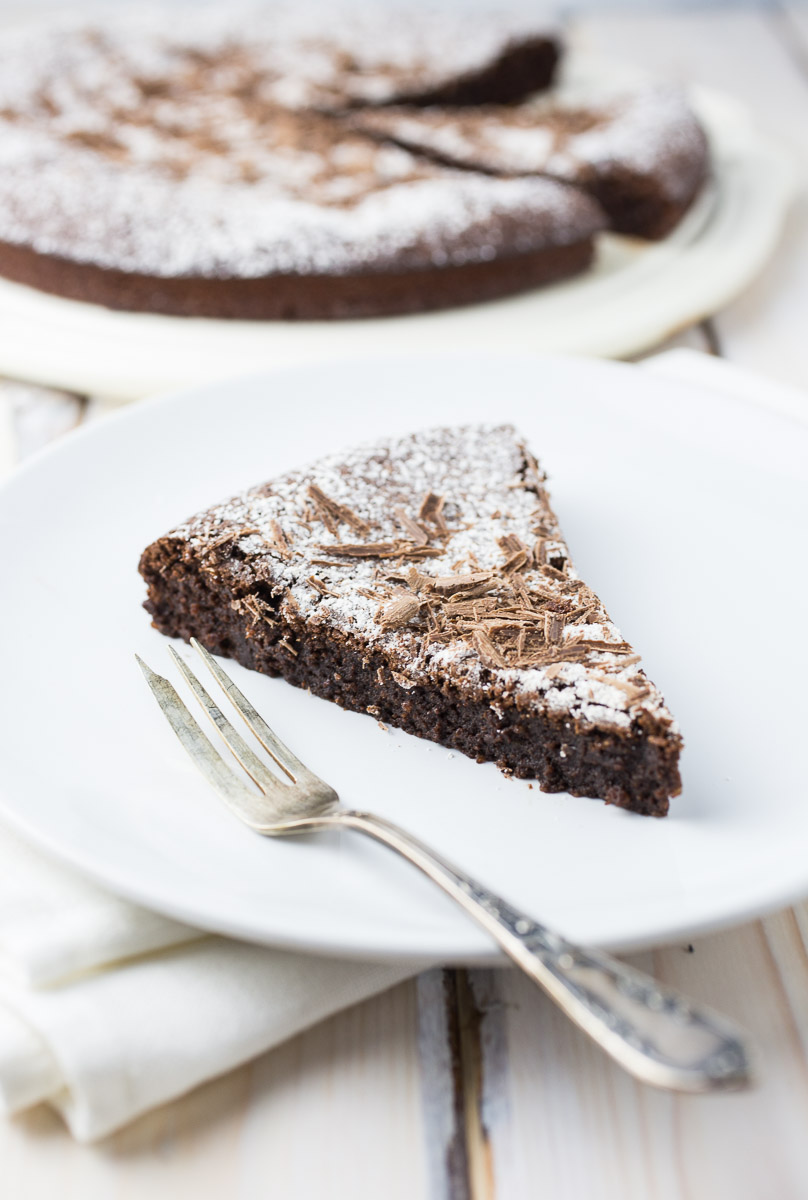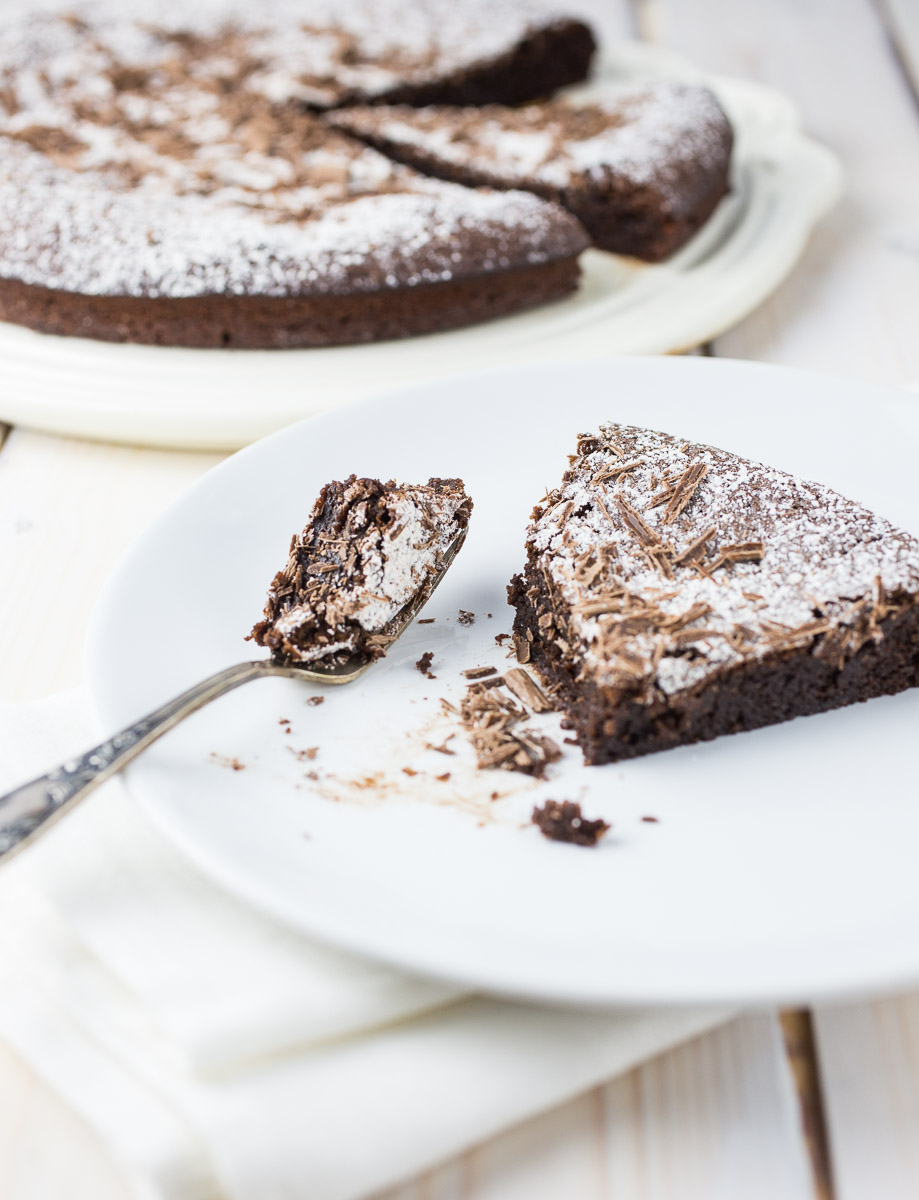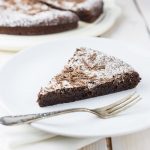 Melt in your mouth chocolate cake
A rich, indulgent choclate cake full of flavour and with a unique melt in your mouth texture.
Ingredients
200

g

dark chocolate

200

g

butter

softened

4

eggs

150

g

sugar

80

g

ground almonds

1/4

tsp

baking powder

1

tsp

cinnamon

1

tbsp

confectioners sugar

2

tbsp

chocolate shavings
Instructions
Preheat your oven to 200°C / 392° F

Break the chocolate into chunks and melt it slowly in a bain-marie.

Meanwhile line a 24cm / 9inch round cake pan with baking paper or grease it real well.

Add the butter to the chocolate. Let it melt and carefully stir it in. Once it's fully incorporated, take of the heat and set aside.

In a big bowl wisk the eggs and sugar until foamy (for at least 5min).

Add the almonds, baking powder and cinnamon.

Finally add the chocolate-butter mixture and carefully stir it in.

Fill evenly into the cake tin and bake for 25min on the middle rack or until a toothpick comes out clean.

Let the cake cool for a bit before you take it out of the tin. Dust with confectioners sugar and chocolate chavings before serving.
Notes
Try to use high quality chocolate for it and not only baking chocolate. You will certainly taste the difference.
The original recipe my Mum gave me, didn't call for any baking powder. I tried it many times without and it came out great but that little bit of baking powder in this recipe make the cake just a bit fluffier.