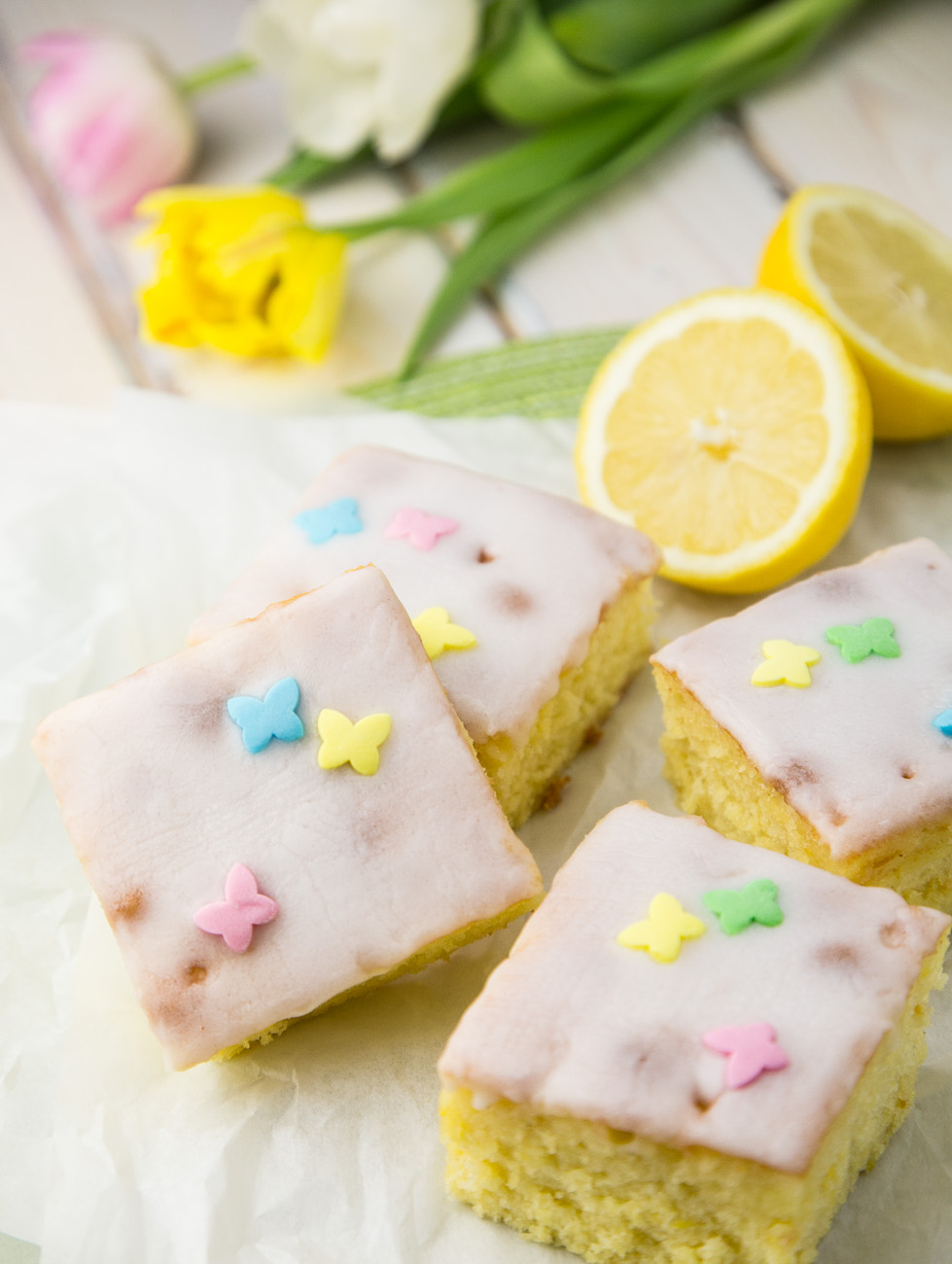 Oh, Sandy is baking again. I have told you so many times on this blog, that I'm not good at making cakes. They taste great, but they just don't look fancy or sophisticated or delicate… all the things that make you go: Wow! So with these lemon drizzle cake bars I went for cutesy and that has to suffice, I'm afraid.
I've been making this cake for years and when I started this blog I thought of ways to make it look fancier for the pictures and my audience here. I filled it with lemon curd (tastes great, looks sloppy) and with cream (not the greatest combination). I tried different glazes and of course different decorations and always I come home from the supermarket with all those ideas and when I try to decorate the first bar, I fail miserably yet again. So this time I thought: F*%§ it! It's delicious. I will post it.
So they may look clumsy, but they are delicious. And if you need something quick and yummy, that will please the whole family, this is the cake for you. It's soft, moist and so very lemony. And as a bonus: It freezes extremely well. So make a big sheet of it, freeze half of it and you're set for any cake emergencies in the future.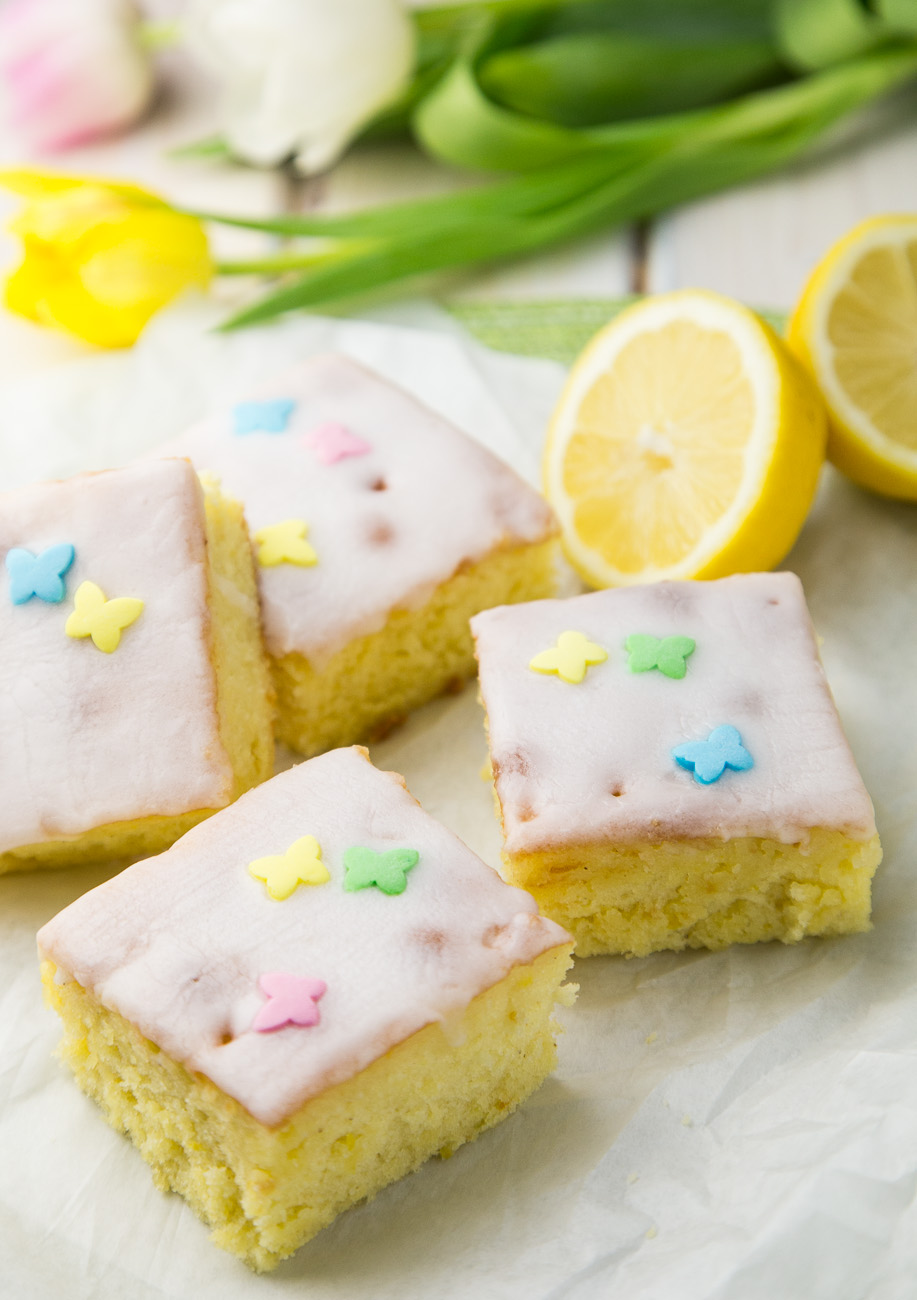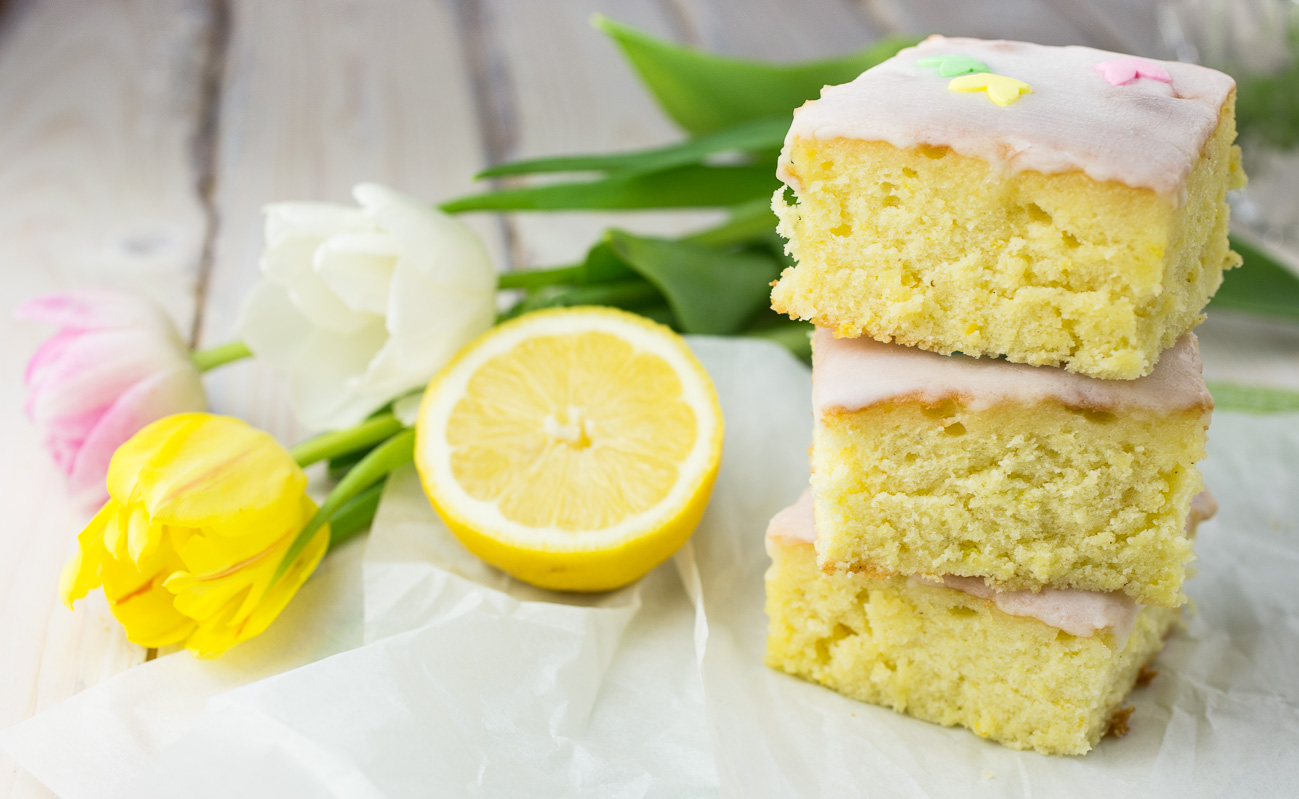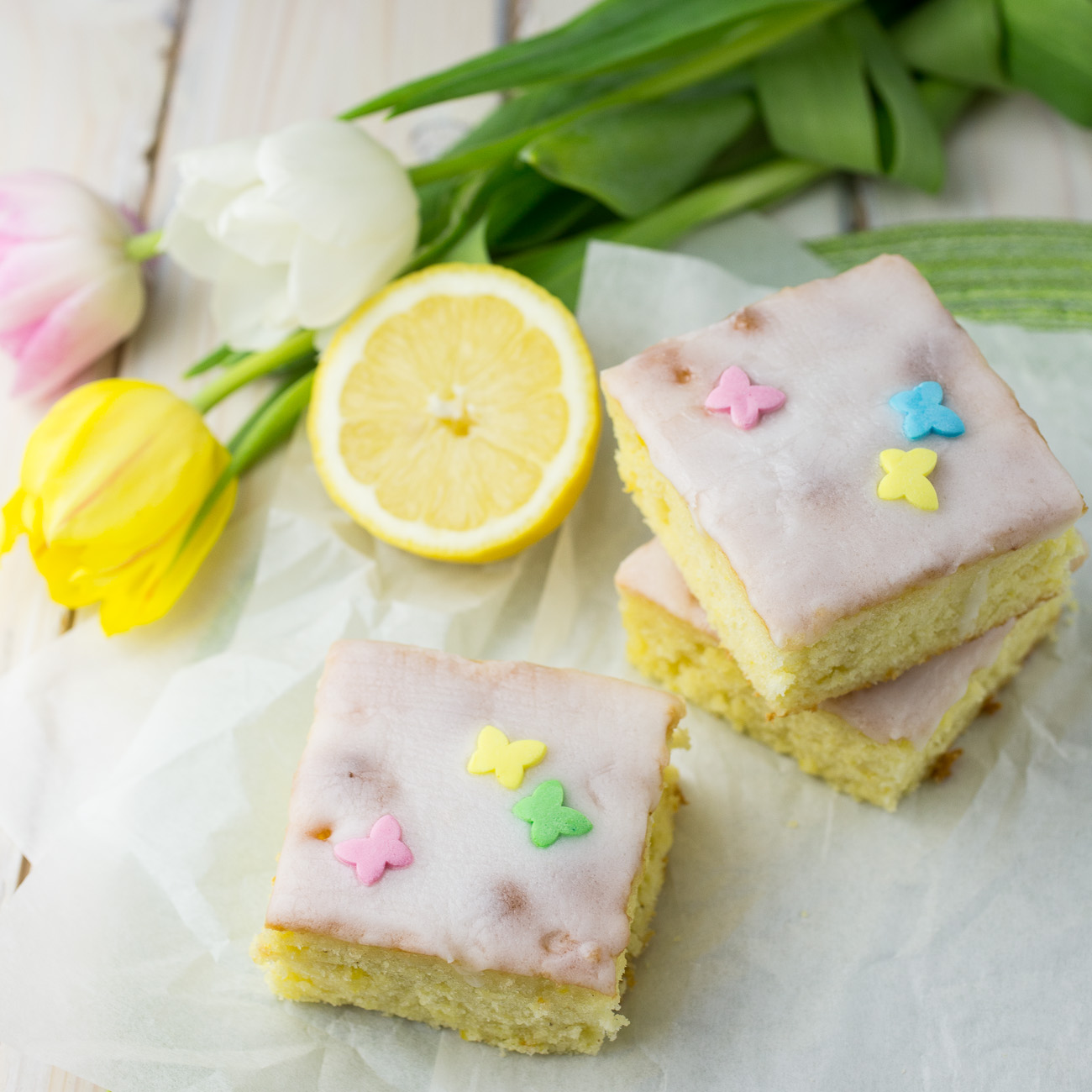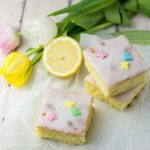 Lemon drizzle lemon bars
Soft, moist lemon bars made extra lemony.
Ingredients
350

g

butter

350

g

sugar

6

eggs

350

g

flour

1

tsp

vanilla powder

2

tsp

backing powder

3

lemons

300

g

confectioners sugar

sifted
Instructions
Preheat your oven to 180°C / 356°F and line a baking sheet with baking paper.

In a large bowl cream together the butter and the sugar, until light and fluffy.

Add the eggs and keep beating for 1-2 minutes.

Add the flour, the vanilla and the baking powder. Add the zest of all three lemons and the juice of one lemon.

Give it a final beat and spread it evenly onto the baking sheet.

Bake for 20-25 minutes or until a wooden toothpick comes out clean.

Meanwhile prepare the drizzle. Mix the juice of one lemon with 1 cup of water.

When the cake comes out, let it cool for 5 minutes.

Poke it with a wooden skewer all over and then carefully spoon on the drizzle.

When the cake has cooled off, make the glaze by mixing the confectioners sugar with the juice of the remaining lemon. Carefully add some water, just a little bit at a time until you have a nice thick glaze. Spread it evenly on the cake and decorate to your liking.

Cut into bars while the glaze is still wet.