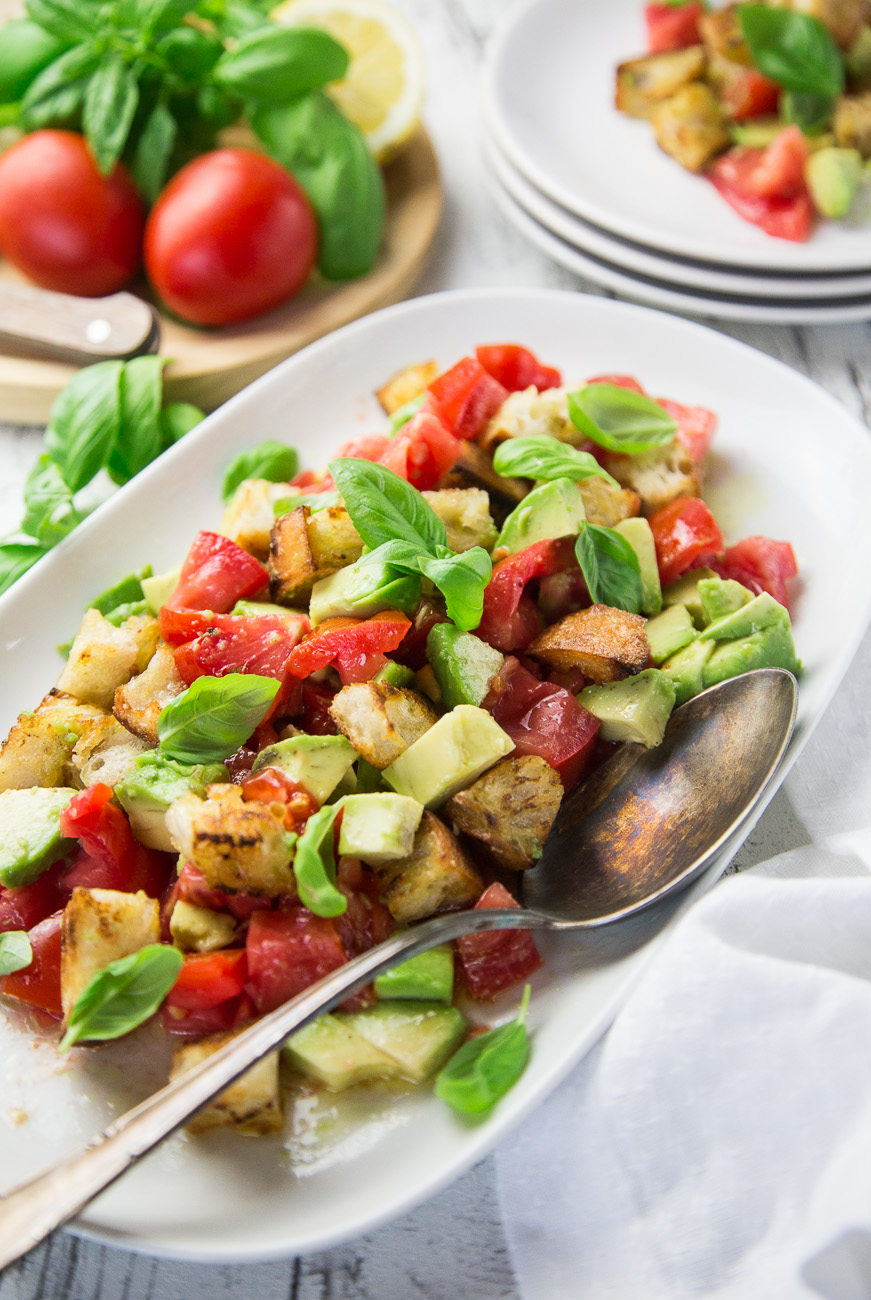 Summer is here and it's here to stay as it seems. I don't know how the temperatures are in your part oft he world, but Germany has been in a constant state of sweating and moaning about the heat and I am no exception. I'm aware that people in Australia for instance are probably laughing at us, but you guys, if we have three weeks over 32°C it will be all over the news. Every single day. I kid you not.
So it's safe to say that cooking is not one of my top priorities right now. Every meal, that takes more than 30 minutes to prepare, is a big NO for me. So if you're looking for a quick refreshing, yet satisfying meal, look no further, my friend and try this Tomato Avocado Panzanella.
Just a few simple ingredients, very little cooking time (because every minute the stove or oven is on is agony) and yet you have a bowl full of salad, that feels way more like comfort food than actual salad.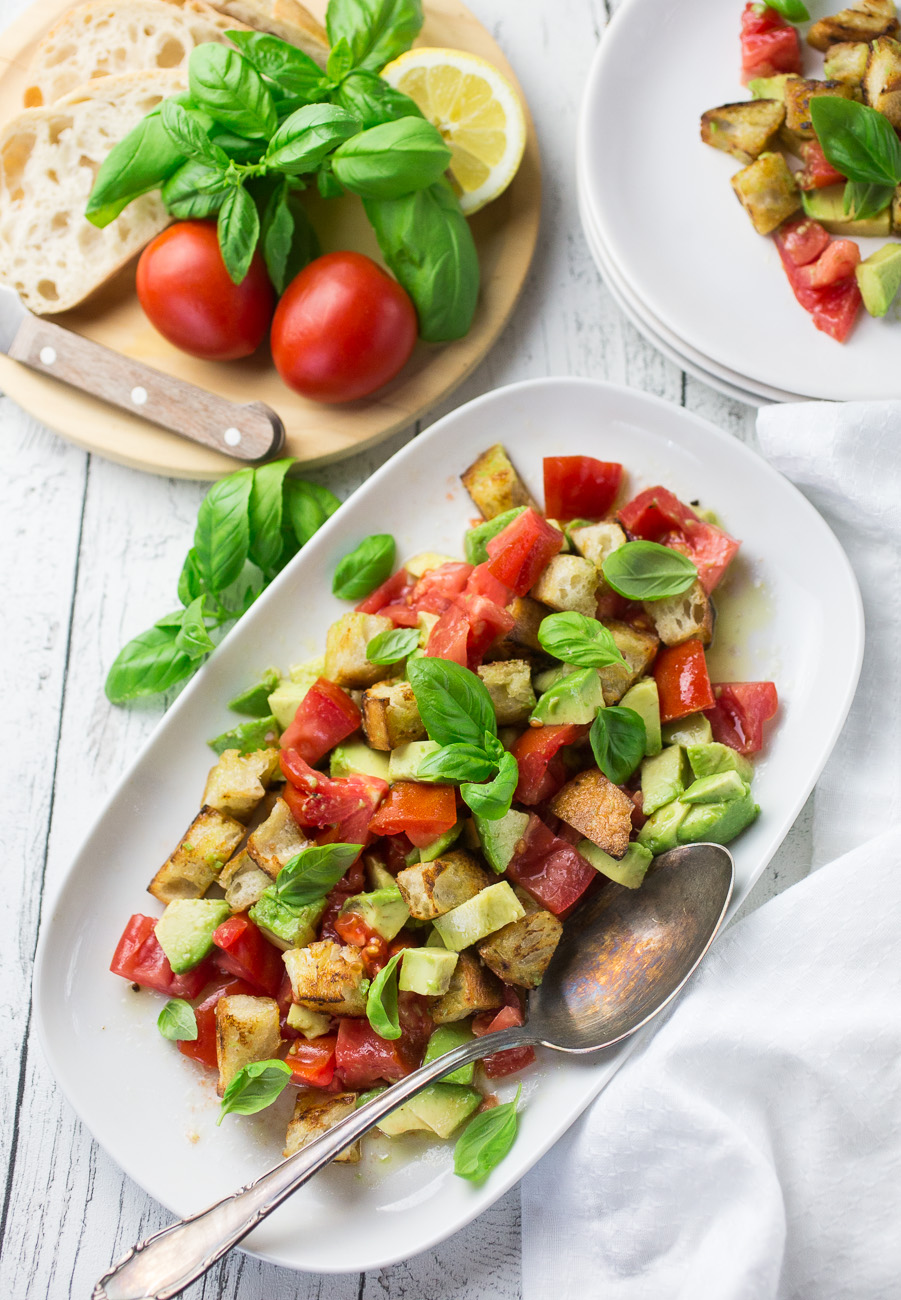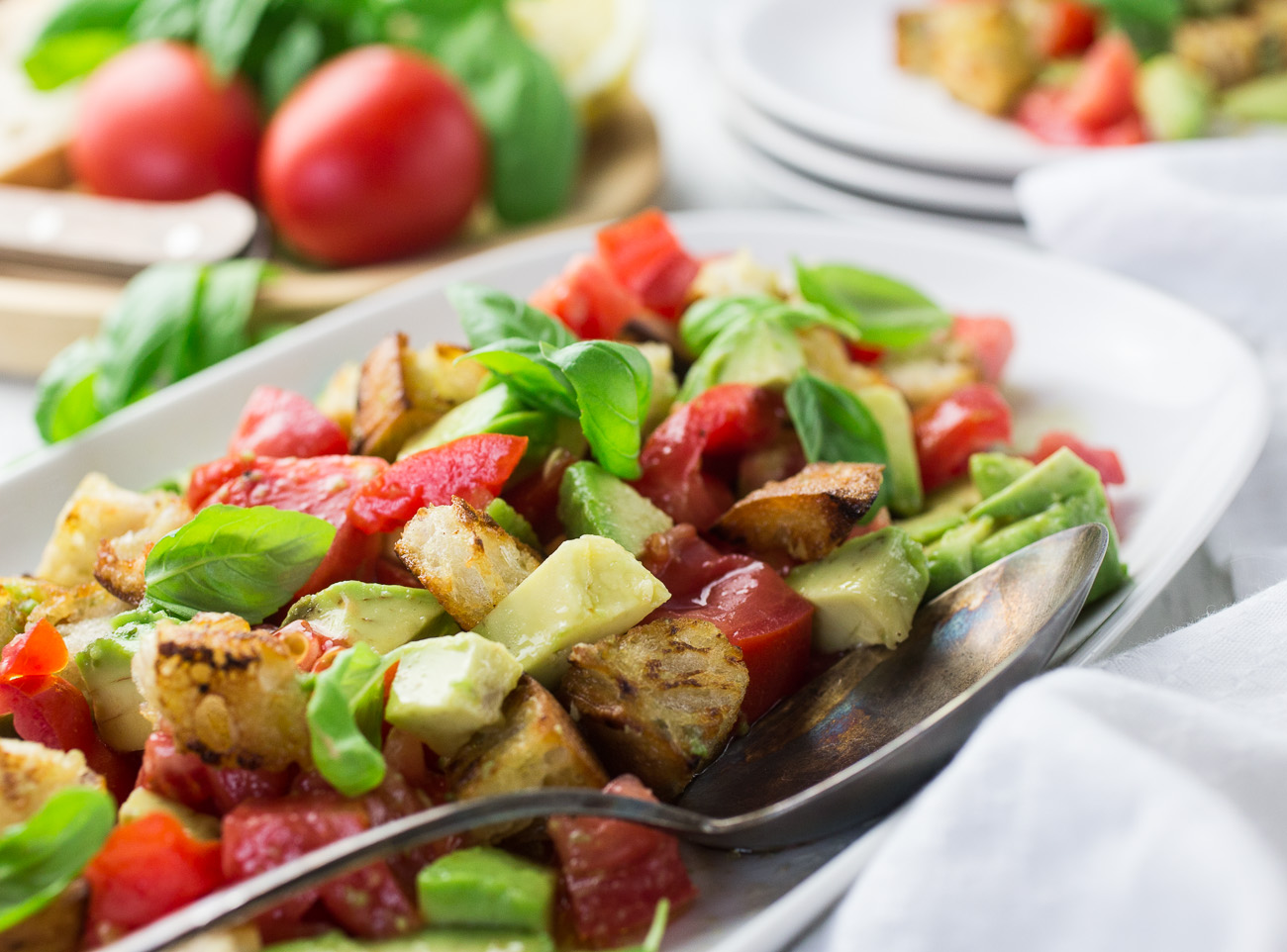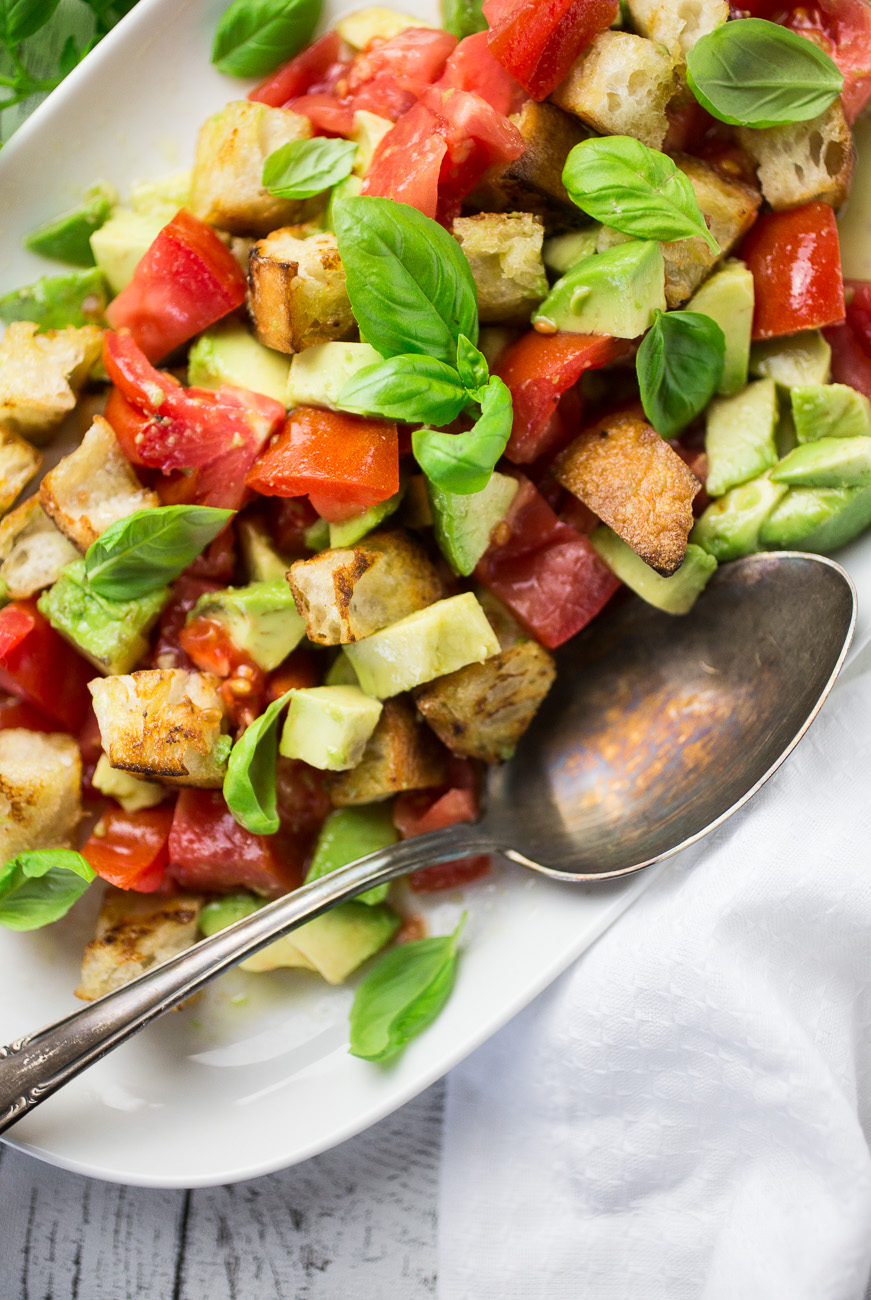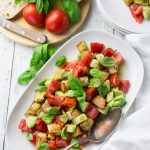 Tomato Avocado Panzanella
Sweet tomatoes, combined with creamy avocado and crispy sourdough bread. The perfect lightly dressed salad for a hot summer day.
Ingredients
2 1/2

cups

bread

cubed

2

cloves

garlic

1

avocado

ripe

2

cups

tomatoes

cubed

2

sprigs

basil

1

lemon

olive oil

salt
Instructions
Slice and then cube the bread into inch pieces.

Heat a large non-stick pan over medium heat, add two tablespoons of olive oil and add the bread cubes and the garlic cloves (they are just to flavour the bread. Leave them whole).

Cook for about 5-8 minutes, stirring often, until the bread cubes are slightly brown and crispy.

Meanwhile dice the tomatoes and the avocado roughly.

Mix tomatoes, avocado and bread in a big bowl or on a large plate.

Add the basil leaves and season with salt, lemon and olive oil.
Notes
You can use any light bread you have at home: ciabatta, a light sourdough loaf or a baguette. And if it's already a bit stale, even better.