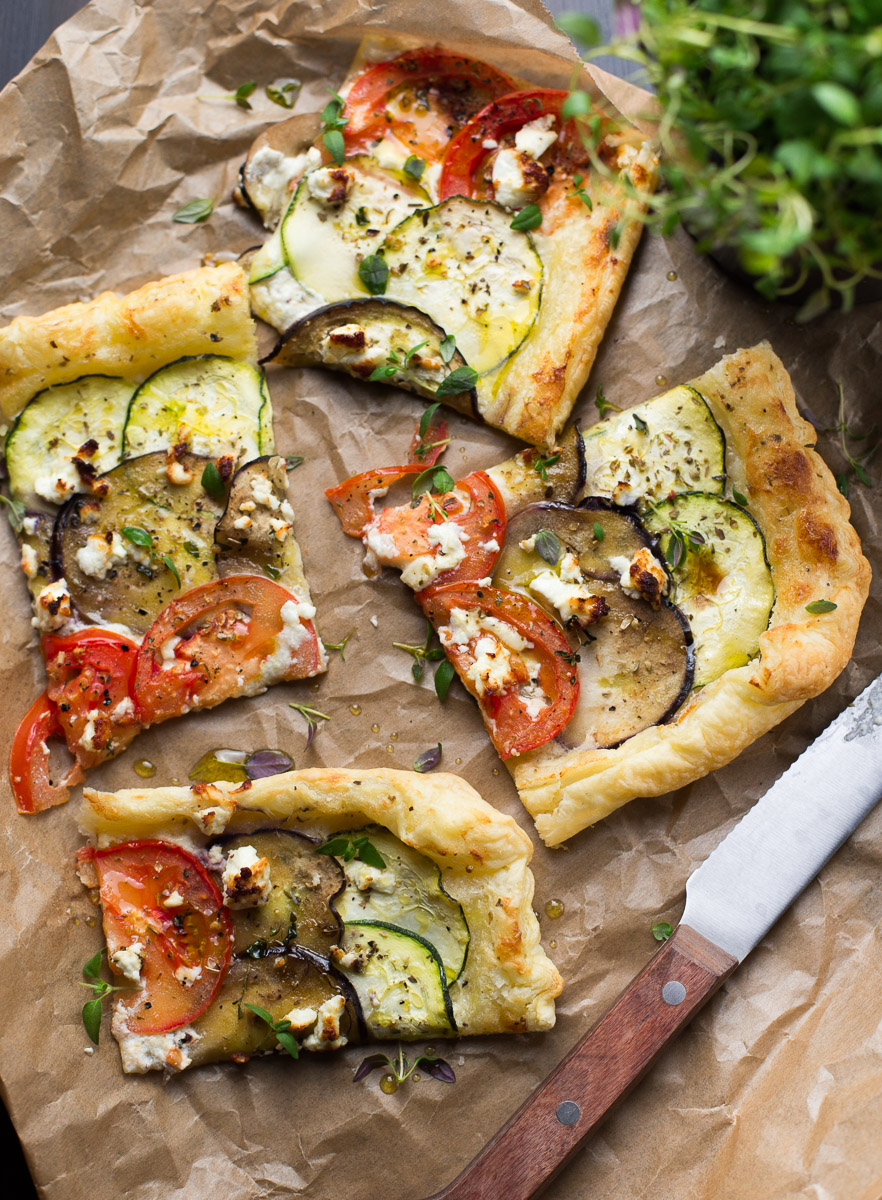 Ahh, weeknights. If you have the joy of working until 6pm everyday, like I have to, there isn't much time left to cook. At the moment I'm just lucky that Alex is still not working and playing homemaker for me. So whenever I come home from work I find a man cooking in my kitchen alongside something delicious to eat. I'm seriously spoilt at the moment. But those times will change again and then I will have to go back to my quick, yet delicious, weeknight recipes. You're looking at one of it right now. Super quick and easy ratatouille slices. Get yourself some puff pastry, some veggies, some herbs and a pot of creme fraiche and you have dinner on the table in 30 minutes. Yummmm!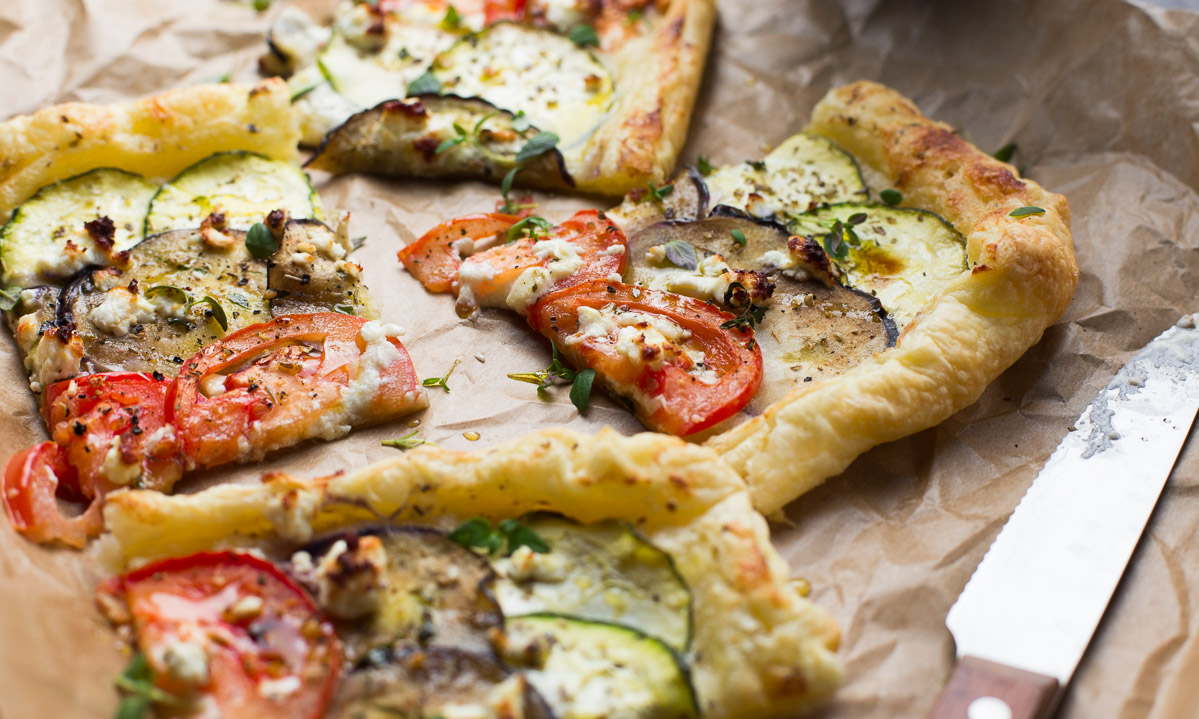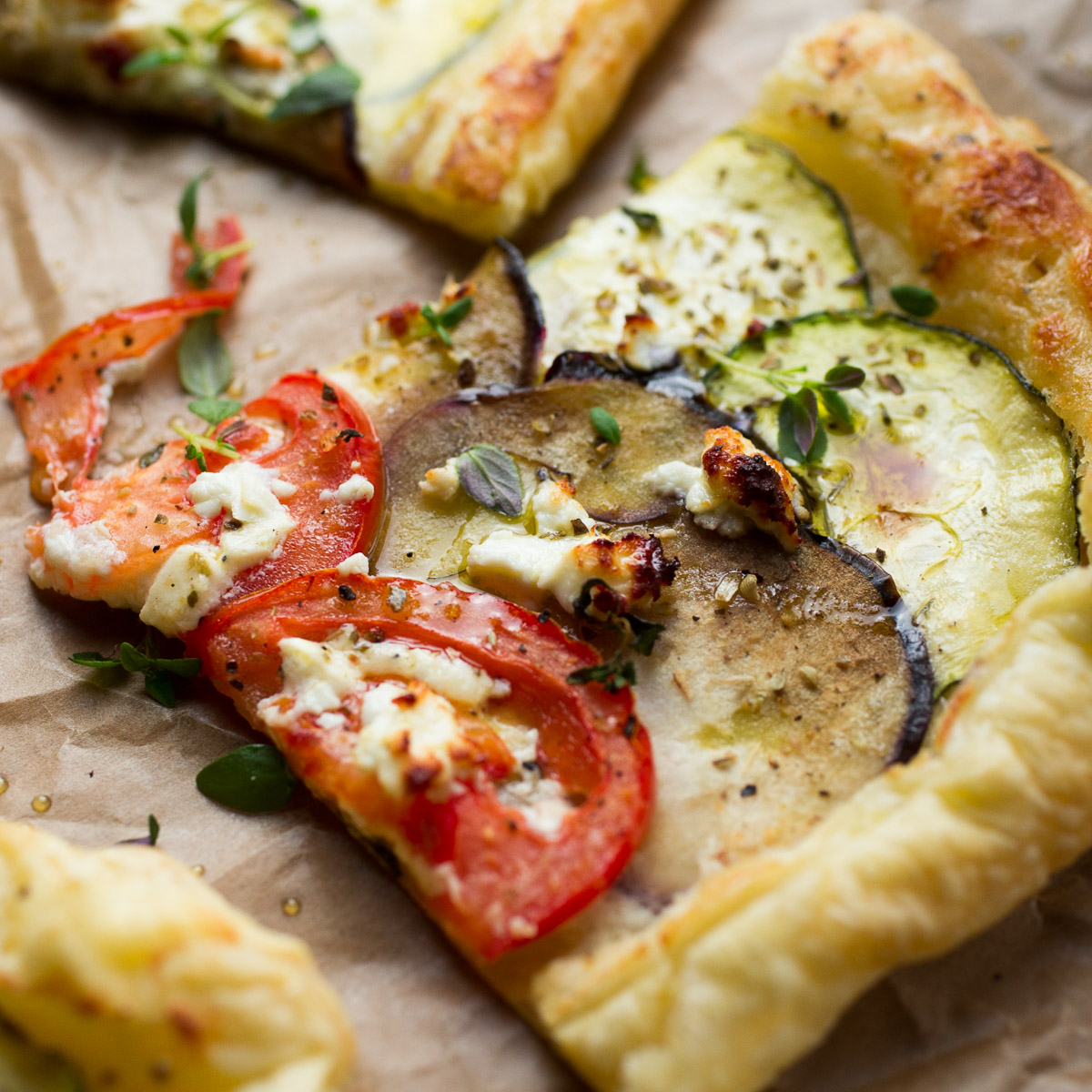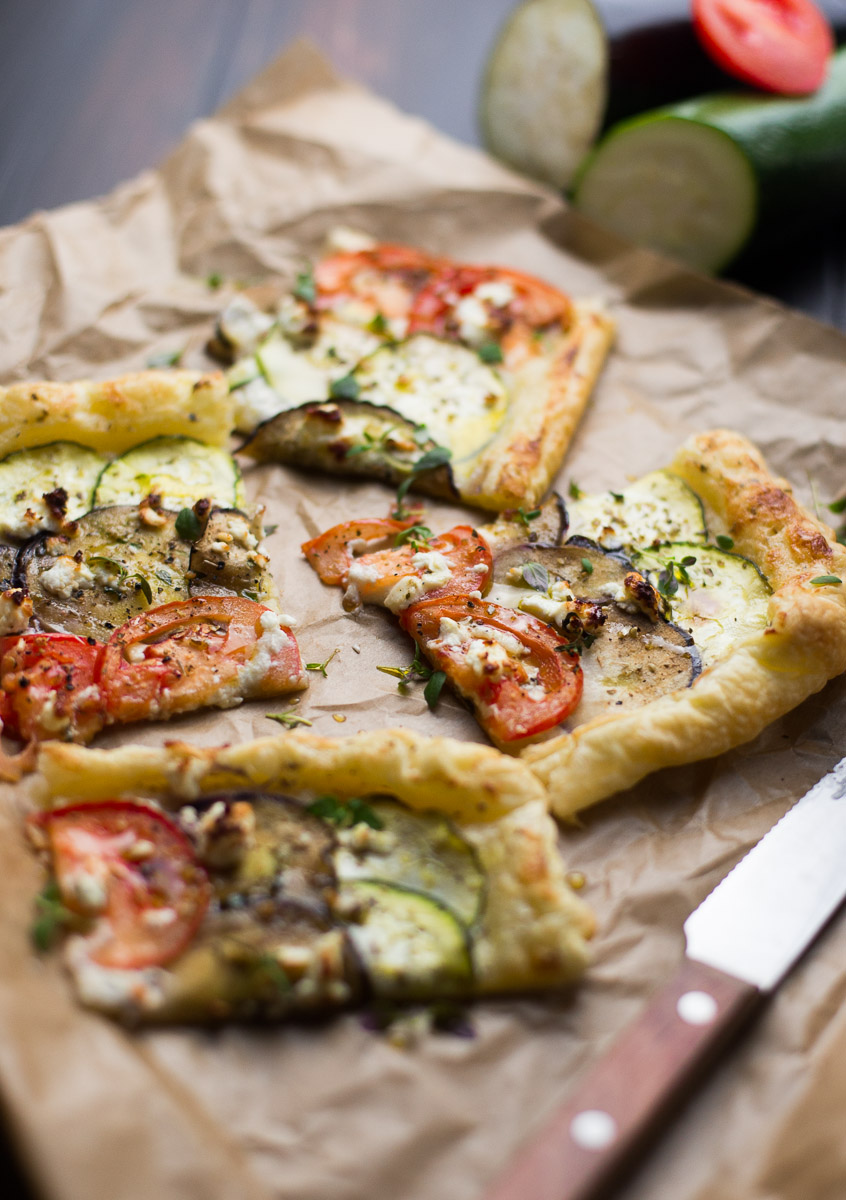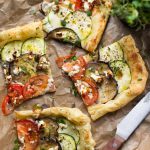 Quick and easy ratatouille slices
Puff pastry topped with veggies, herbs and feta
Ingredients
1

sheet of puff pastry

100

g

creme fraiche

2

tbsp

milk

10

g

grated parmesan

1

small zucchini

1

small aubergine

2

small tomatoes

50

g

feta cheese

1

tsp

dried oregano

1

tsp

thyme

Olive oil

Salt

Pepper
Instructions
Preheat your oven to 180° C / 356° F.

Place the puff pastry sheet on a baking tray.

In a bowl combine creme fraiche, milk and parmesan. Stir well and season with salt and pepper. Spread the mixture thinly onto the puff pastry leaving a one inch border all around.

Slice the tomatoes, zucchini and aubergine very very thinly and layer them onto the pastry.

Crumble the feta over everything.

Sprinkle with the dried oregano and a splash olive.

Bake for 15 minutes or until golden brown and delicious.

Add some fresh thyme before serving. Enjoy!