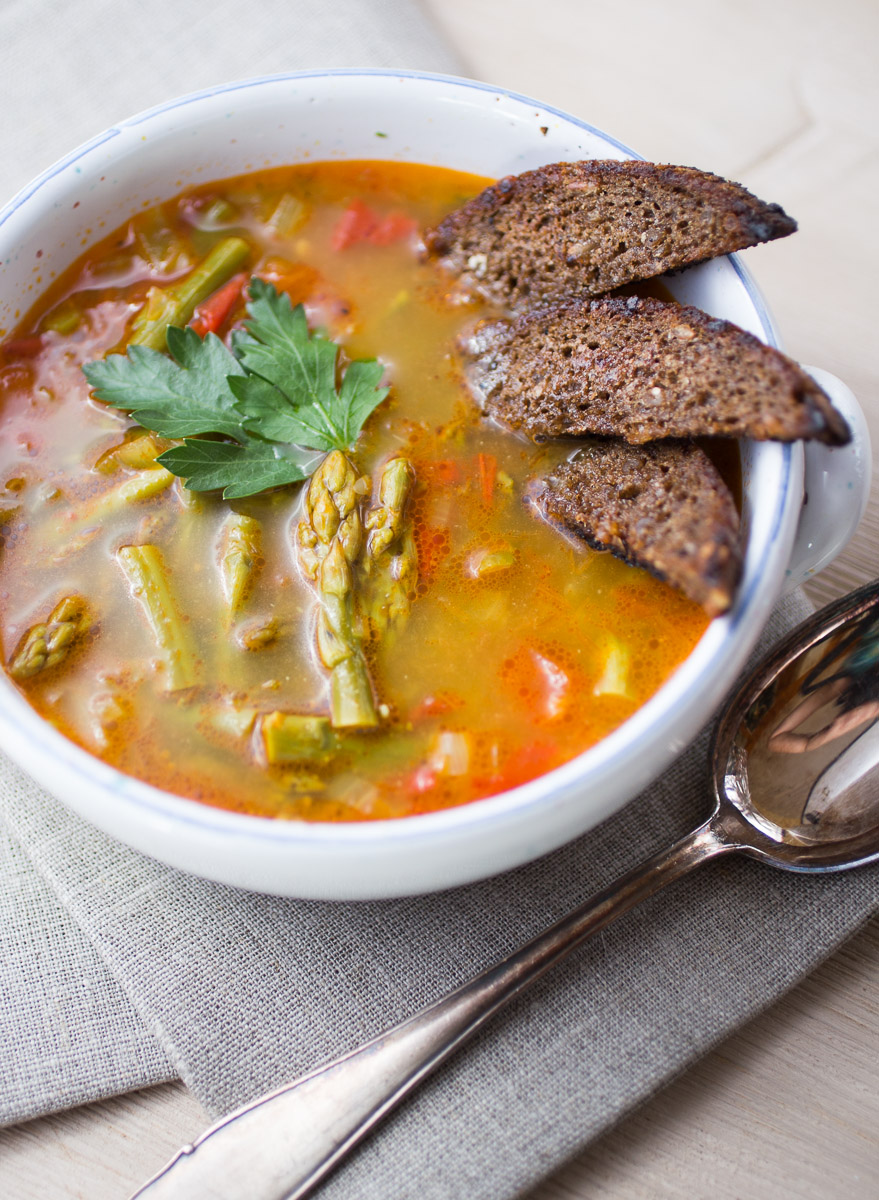 Asparagus season is still fully going on and I have already had my fair share of those delicious greens. When the kalender hits May, Alex and I drive out into the palatinate region and take a stroll along some train tracks to get wild asparagus. For almost 30 years my family has been walking down those train tracks to look for asparagus, since they keep growing wild there, and now we are continueing this tradition. And to be honest, the wild kind tastes soooo much better than the store bought kind.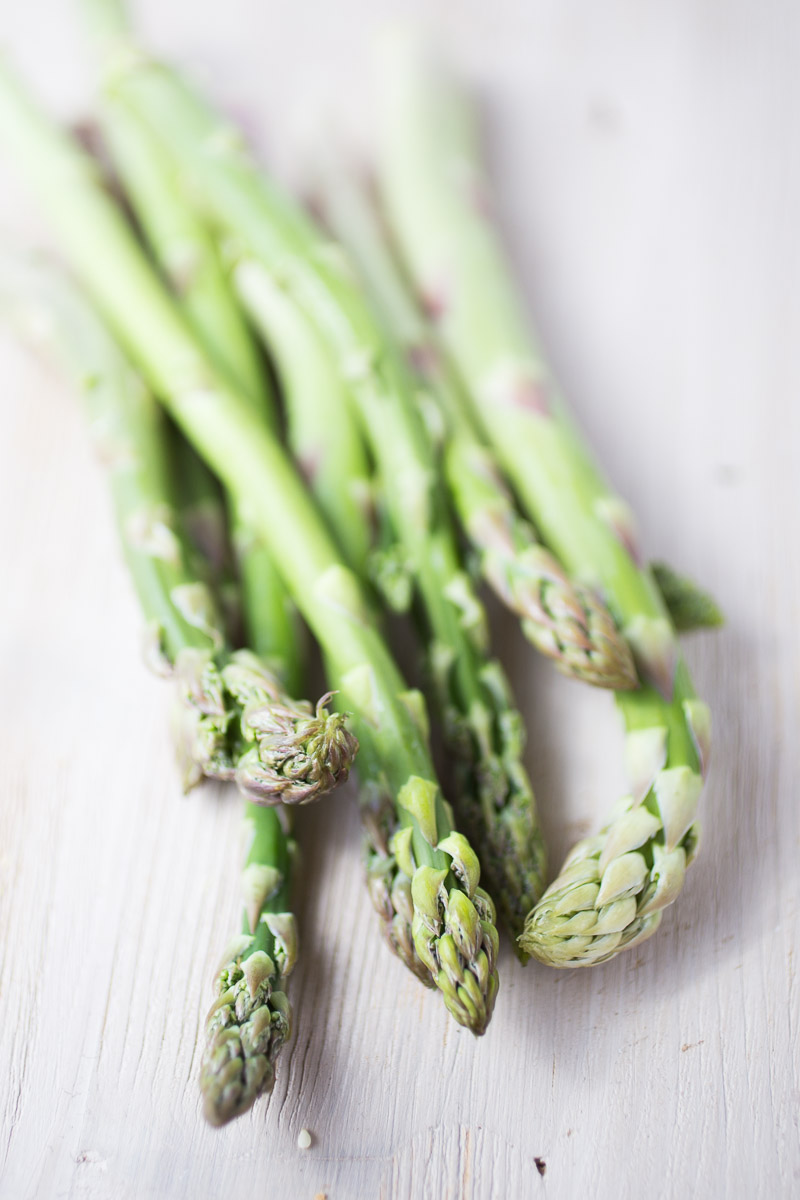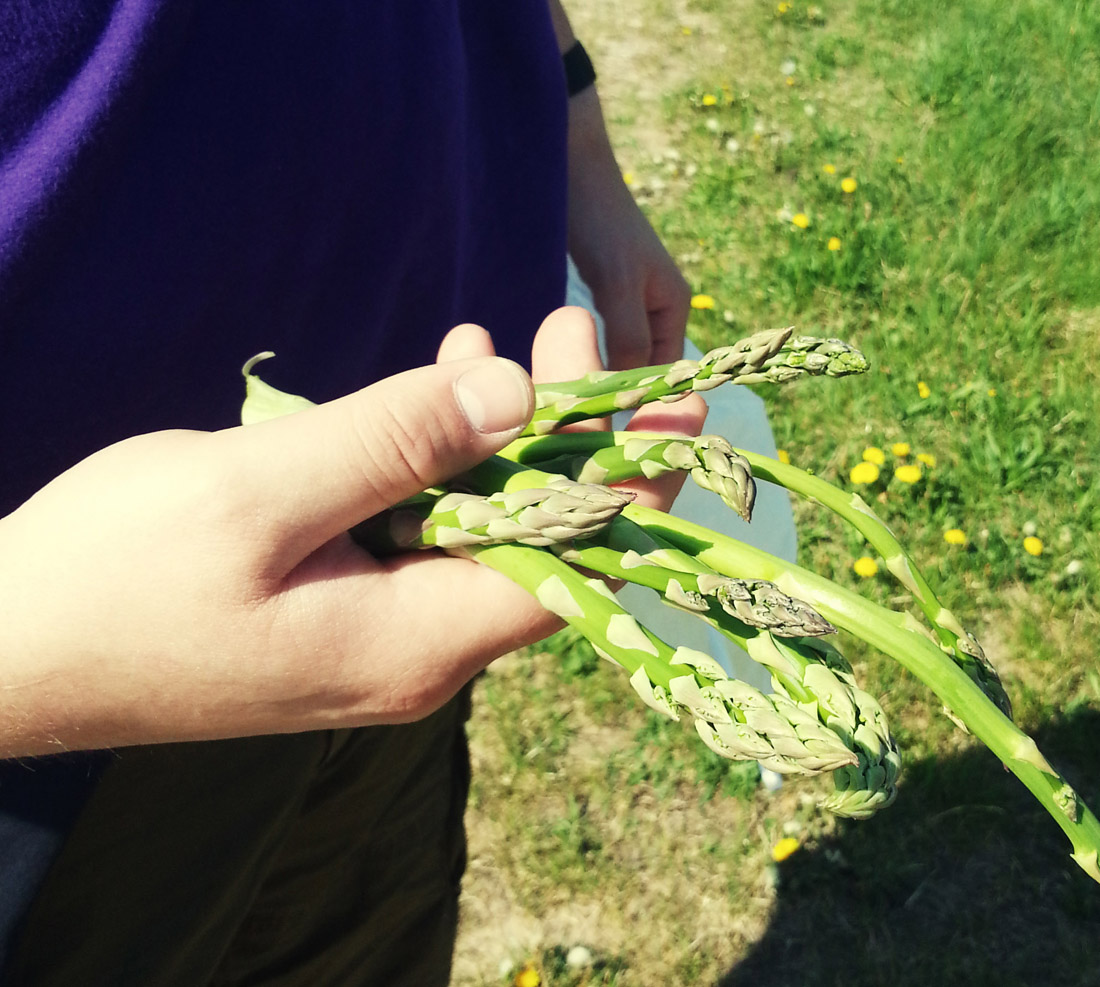 Most of the stuff I make with green asparagus is not really blog-worthy. I usually just fry them in a pan with a bit of garlic or throw them under the broiler… or even better: Put them on the grill. You get some weird and puzzled looks when you're doing that in public, but grilled green asparagus is freaking delicious.
The only asparagus dish I regularly make that is worthy of a blog entry is my Mum's asparagus soup. Now when you google recipes of asparagus soup you usually get creamy kinds of soups that call for pureeing the vegetable. That's not my thing. So this is a clear soup my family has been making for as long as I can think. It's ridiculously simple to make and yet so yummy.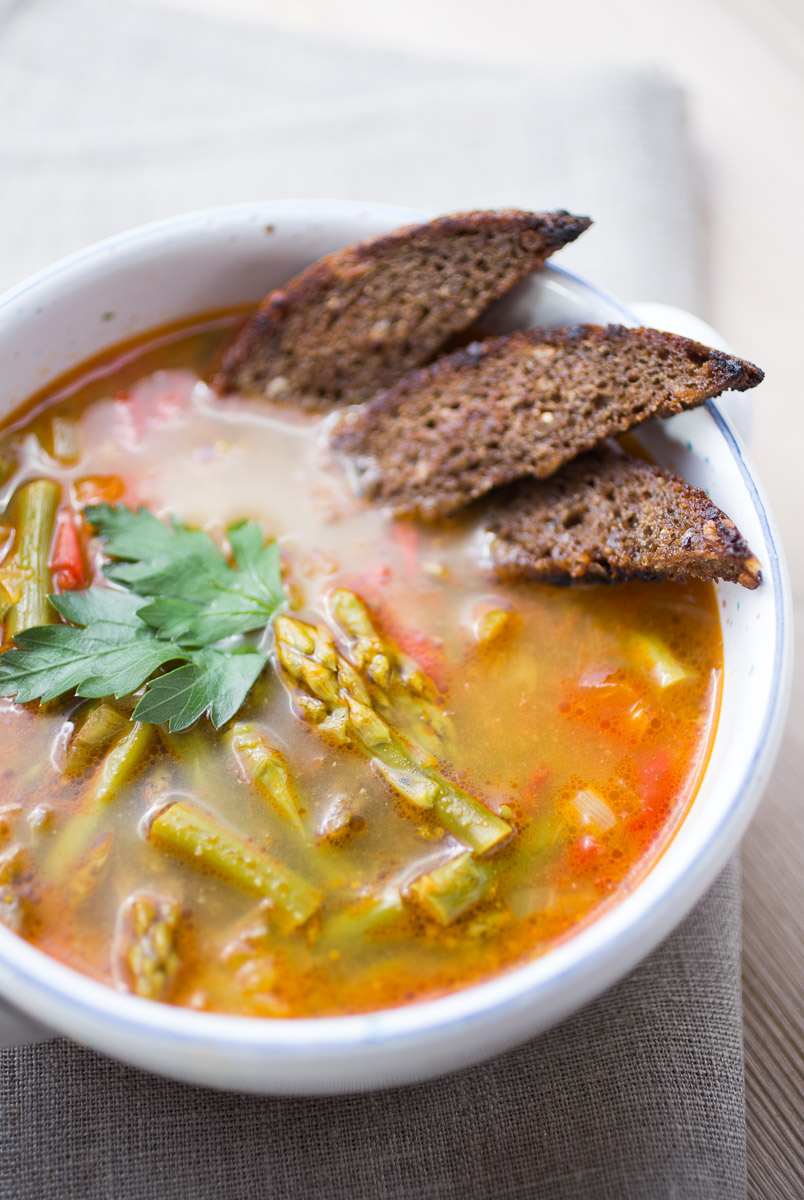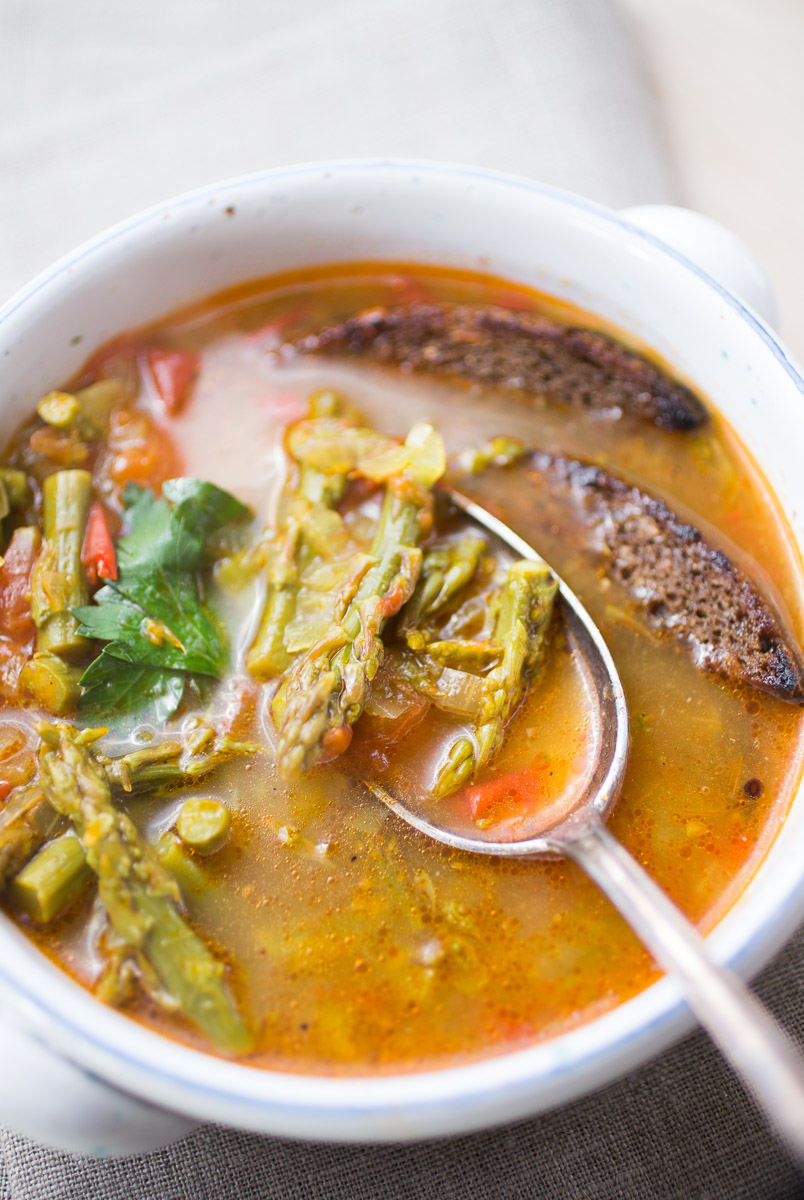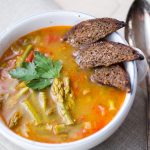 Green Asparagus Soup
A quick but delicious green asparagus soup.
Ingredients
400

g

green asparagus

1

large onion

finely chopped

1

clove

of garlic

finely chopped

1

large ripe tomato

finely chopped

1

tsp

tomato paste

1

pinch

saffron

600

ml

water

salt and pepper to taste

4

slices

of dark rye bread

cut into squares

A splash of olive oil
Instructions
Wash the asparagus, trim of any hard ends and cut the stalks into 4-5cm long pieces.

In a pot heat a splash of olive oil to medium high heat.

Add the onions and the garlic and fry for 2-3 minutes or until it turns soft and slightly golden.

Add the chopped tomato and the tomato paste and fry for another 5-8 minutes until the tomato turns into mush.

Add the safron and the asparagus and stir well until everything is coated.

Add the water and cook until the asparagus is tender. Season with salt and pepper to taste.

In a pan heat another spalsh of olive oil and fry the bread in it until it's crispy and brown.
Notes
What you do with your bread is really up to you. I like to put it in the soup bowl and pour my soup over it. But you could aswell just dip the bread into the soup while you eat. It's really up to you.