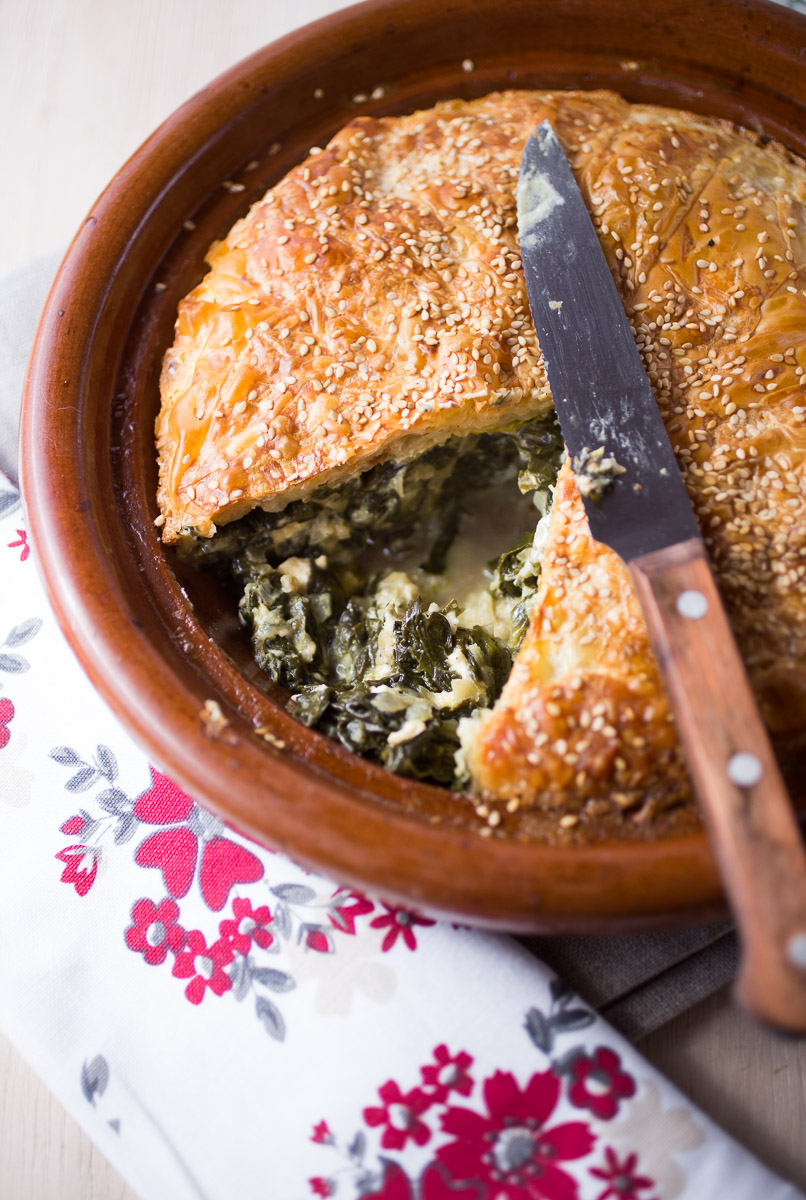 Last weekend Alex and I tried our hand at filled filo pastry. We always love the fresh börek at our local turkish bakery, so we gave it a go and the outcome was quite amazing actually. The version I bring you today is actually just ONE of the dishes we cooked. Since Alex and I can never decide on one recipe and we are both stubborn as hell, we made two versions of spinach and feta filled filo. The one above is my version, which turned out more like a pie rather than a börek. A couple of filo sheets, brushed down with a egg, milk and butter mixture and filled with spinach and feta. It tasted amazing hot out of the oven. Alex's version came closer to a real börek. More layers, more fat and a flakier top and it tasted amazing cold. If Alex ever manages to write down the recipe for it (which is questionable…), I will show you this version too, but for now I hope you like this one too…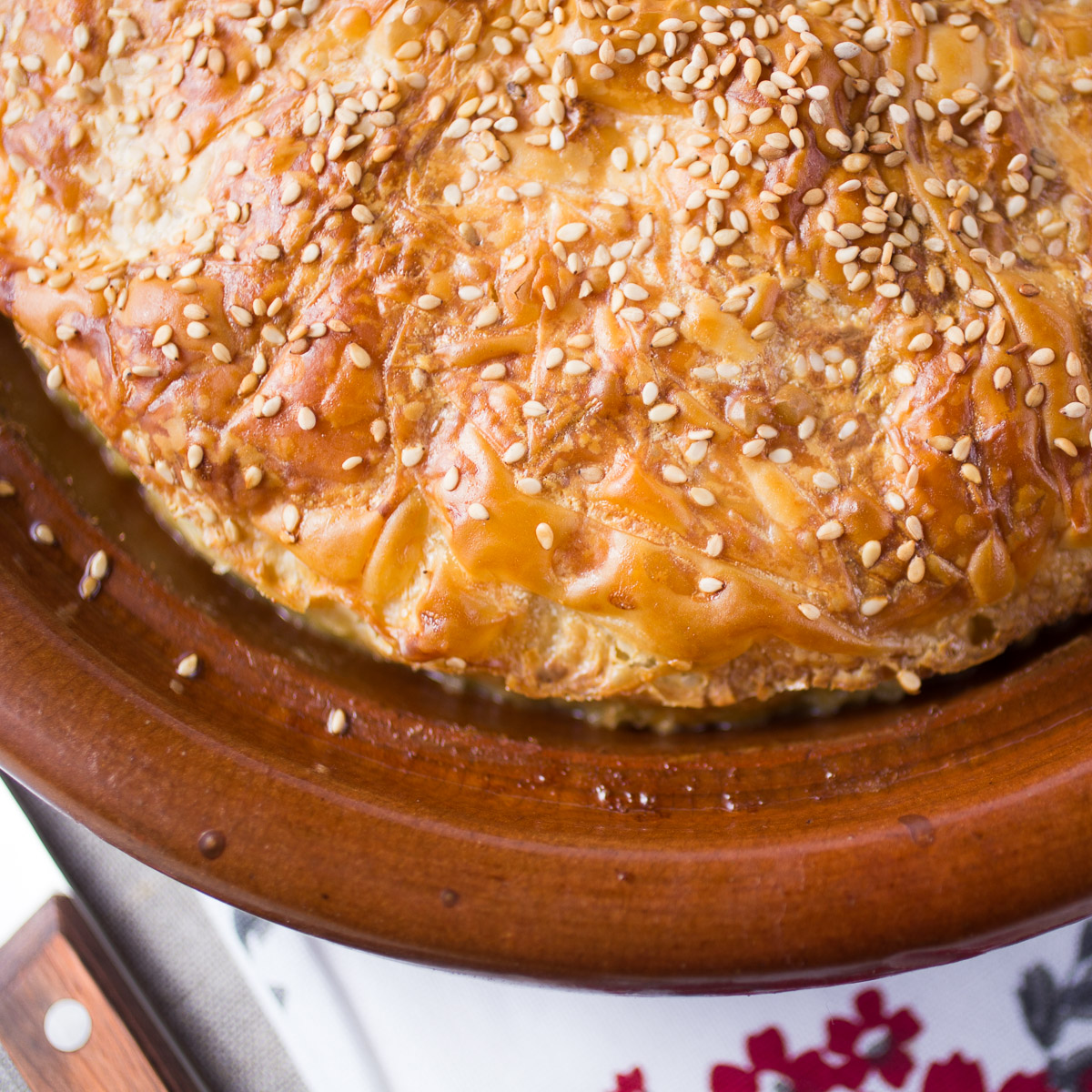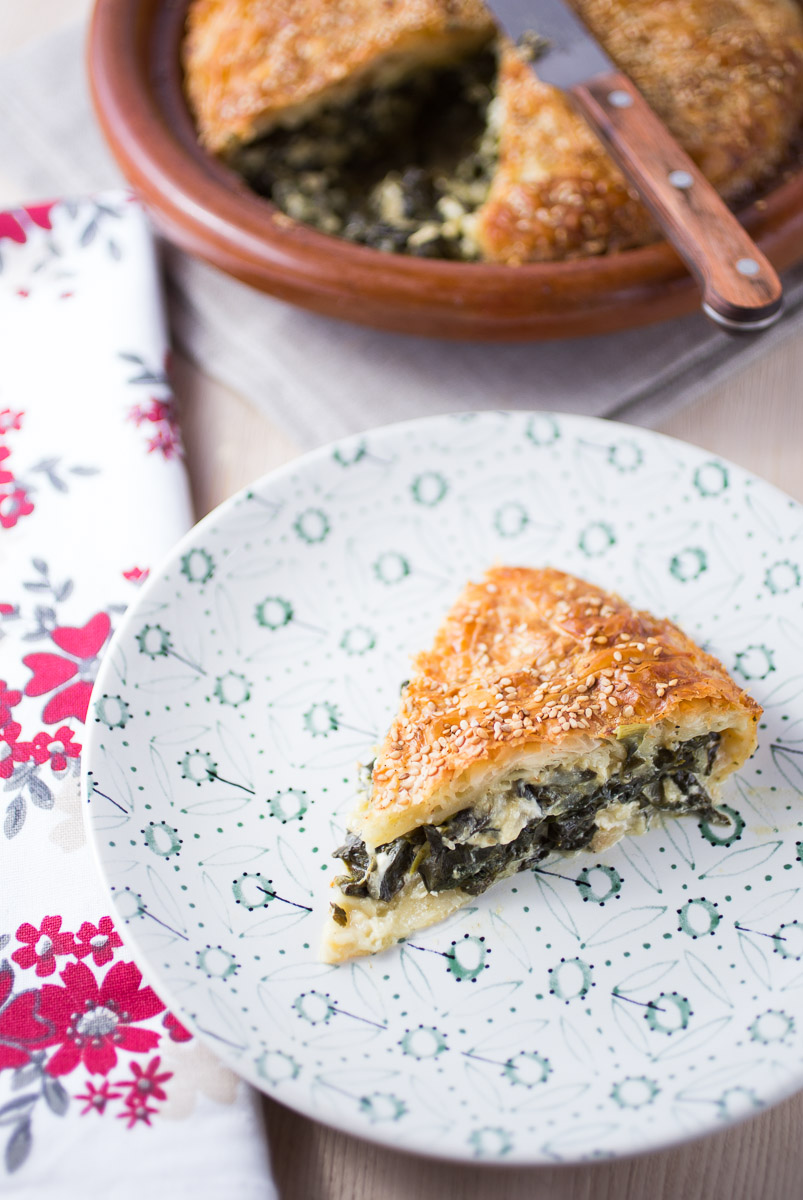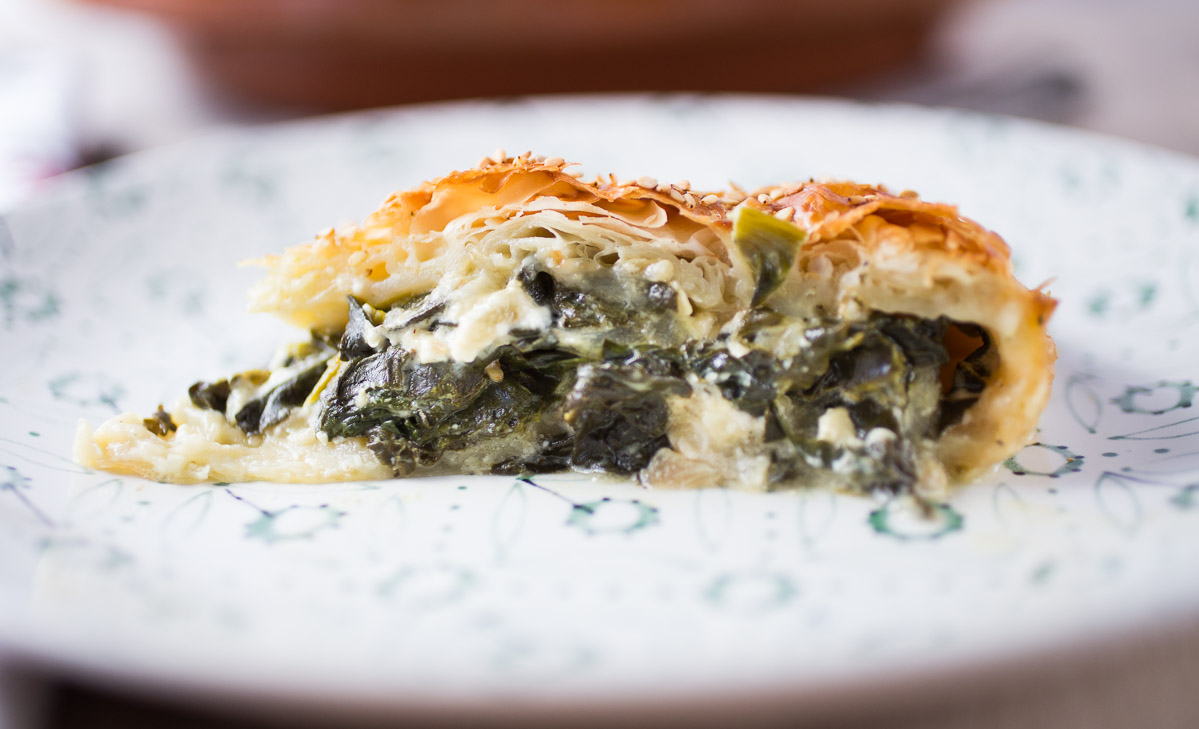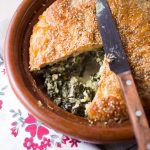 Spinach and feta pie
Crispy filo pastry with a creamy spinach and feta filling.
Ingredients
For the filling
300

g

fresh spinach

1

large onion

finely chopped

2

cloves

of garlic

finely chopped

1

tbsp

butter

200

g

feta cheese

salt

pepper

A pinch of nutmeg
For the pie
1/2

cup

milk

1

egg

1

tbsp

butter

melted

1

tbsp

cream cheese

5

sheets of filo pastry

olive oil

1

tsp

sesame seeds
Instructions
For the filling, heat 1 tbsp of butter in a large pot. Add the onion and garlic and cook for 5 minutes over medium heat.

Add the spinach, put on a lid and wait until it's slightly wilted.

Take the spinach off the heat and crumble the feta into it. Add salt and pepper to taste and a pinch of nutmeg.

In a cup combine the milk, egg, melted butter and cream cheese and beat well.

Grease a 25cm round oven proof dish with a splash of olive oil.

Line the dish with one sheet of filo pastry, letting the excess dough hang over the sides of the dish. Don't cut it off, we'll need it later.

Brush the first layer with the milk and egg mixture.

Add the second layer of filo, letting the sides hang over again and brush again with the mixture.

Add a third and forth sheet of pastry, always brushing with the milk mixture inbetween, but this time don't let the dough hang over the sides. Just fold it all into the dish.

Add the spinach feta filling to the dish.

Now fold the overlapping dough over the filling. Brush with the milk and egg mixture.

Add the fifth and final dough sheet to the top of the pie. Brush again with milk and egg and sprinkle the sesame seeds on top.

Bake for 40min at 180°C / 356° F or until the pastry is golden brown and delicious.