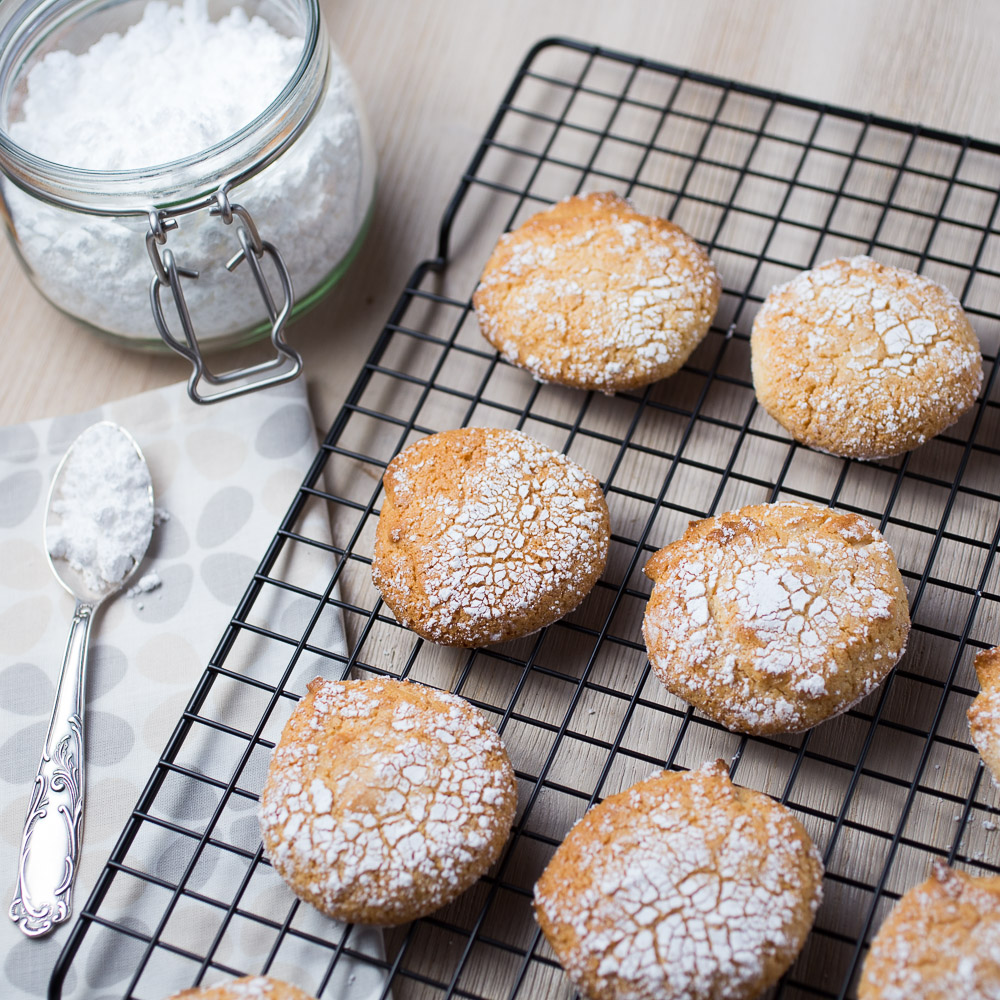 Mmmmmmmmmmmarzipan. There are no words for how much I love marzipan and frangipane. I try to sneak it into all kinds of desserts or I just eat it straight out of the package. When I first made those cookies I was thrilled how frangipany they turned out. You basically have all the flavour from a nice peace of frangipane minus the heavy stickiness. Just soft chewy goodness…. and they are SO easy to make. So easy and yummy that they are now part of our christmas cookie repertoire.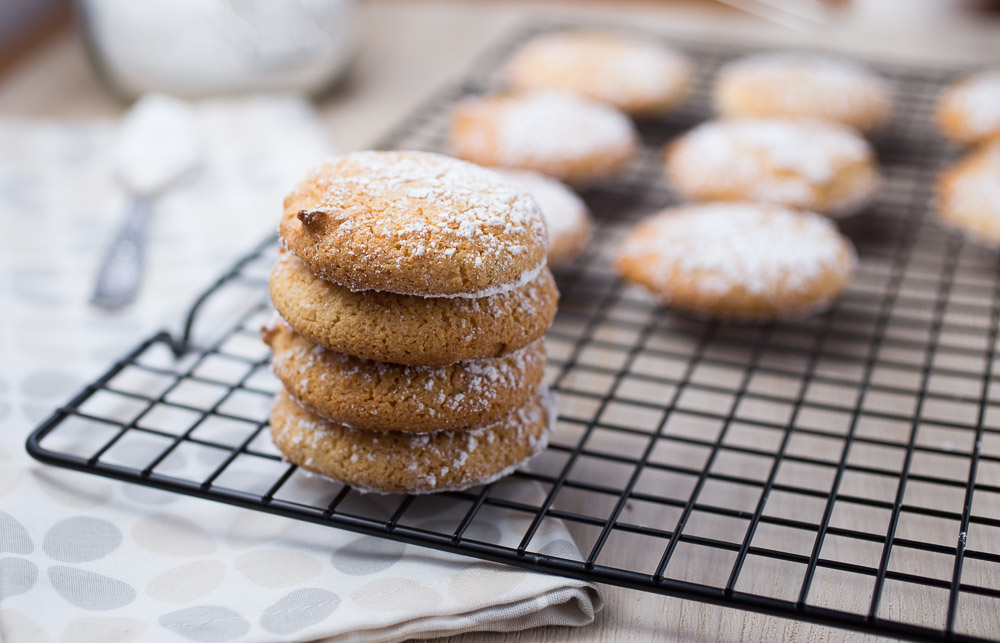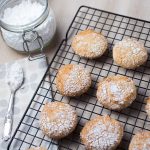 Almond Cookies
A soft chewy frangipane cookie.
Ingredients
200

gr

frangipane

1/2

cup

sugar

4

tbsp

ground almonds

1

tbsp

lemon juice

1

egg white

3

tbsp

confectioners' sugar
Instructions
Preheat your oven to 180° C / 356°F

In a big bowl combine the frangipane, the sugar and the almonds with an electrical mixer until it becomes crumbly.

Add the lemon juice.

In an extra bowl lightly beat the egg white. Don't beat them till they are stiff, just until they get frothy.

Add the egg whites to the frangipane mixture und beat until it comes all together.

Take a tablespoon and load it half full of the mixture. Spoon it into a ball onto a baking sheet leaving some room inbetween the cookies. Before baking them dust them generously with confectioners's sugar und press them down a bit.

Bake for 12-18 minutes or until they are lightly brown.