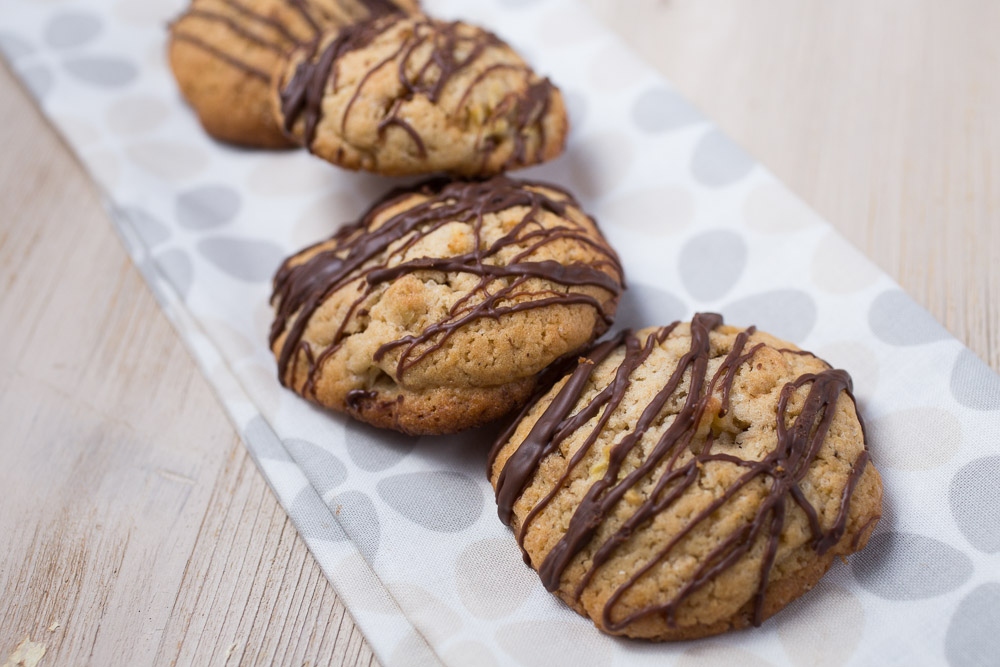 This is one of those desperate attempts of sunday improvisation. The stores are closed and I am craving something sweet. So I start to raid my pantry and see what I can come up with. In this case: Walnuts and Apples… all wrapped up in a cookie.
Those experiments sometimes end bad, but this time I'm quite pleased with the result. The cookies are crumbly and soft and taste amazing. I even went the extramile and caramelized the walnuts. That was a first for me. I never caramelized anything before… well not intentionally. I caramelized my hot plate before but that doesn't really count, does it? Caramelizing stuff falls under the big scary field of "candy making" for me and so I always avoided it. Not sure why though. The walnuts turned out amazing and I had to refrain myself from eating them all before I even started making the cookies.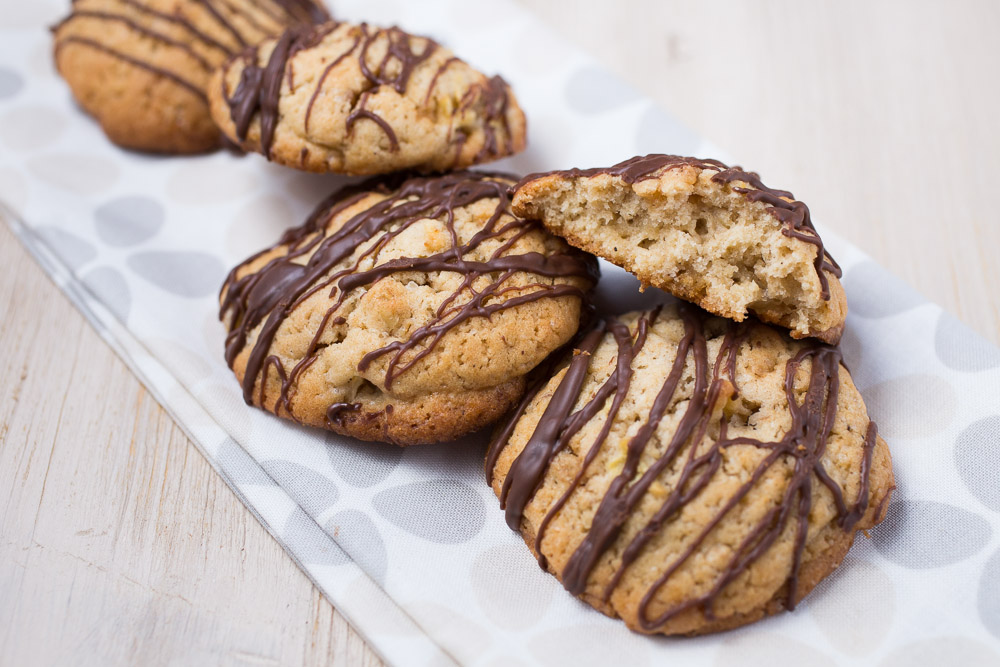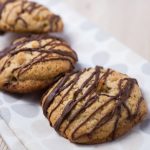 Apple Walnut Cookies
Ingredients
For the caramelized walnuts
1/2

cup

of walnuts

1/8

cup

of sugar

1

tsp

butter
For the dough
120

g

butter

50

g

brown sugar

30

g

white sugar

1

egg

pinch

of salt

1/4

tsp

baking powder

1/4

tsp

vanilla

150

g

flour

1/2

cup

of caramelized walnuts

chopped

1

small apple

diced
Optional
Some melted chocolate for decoration
Instructions
Walnuts
Heat a shallow non-stick pan over medium heat. Add the walnuts, sugar and butter and start stirring. When the sugar starts to get to a light brown and every walnut is coated, pour everything onto a sheet of baking paper and seperate the nuts quickly before they all stick together.
Cookie Dough
In a bowl cream together the butter and the sugar.

Add the egg, salt and vanilla and mix well.

Add the flour and baking powder.

Finally work the walnuts and the apples into your dough.

Chill for 20min in the fridge and heat your oven to 180°C / 356°F.

Roll the cookie dough into little balls and place on a baking sheet. Leave some room, because the dough will spread. Bake for 10-15 min or until golden brown.