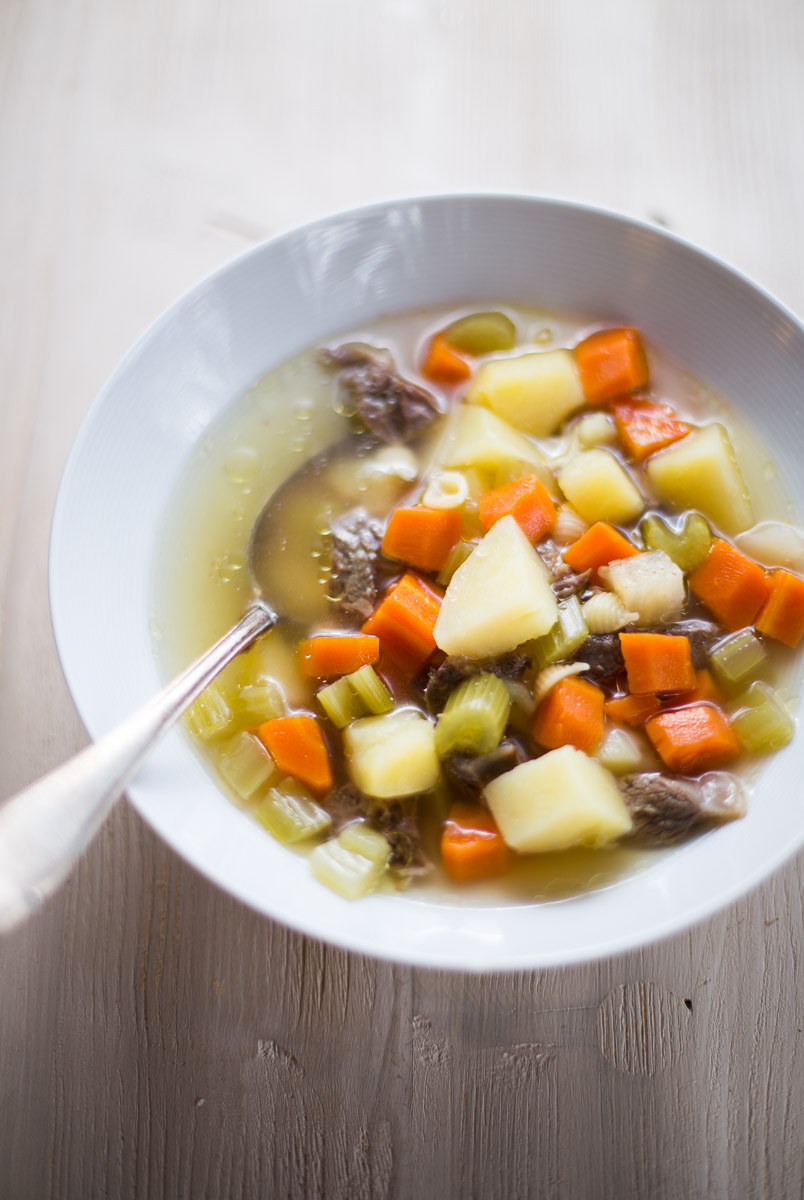 Sometimes the basics just are the best. Sure, there are more elaborate soups than this little number, but when it's windy and cold outside and I need something to warm me up from the inside, I always come back to this simple soup.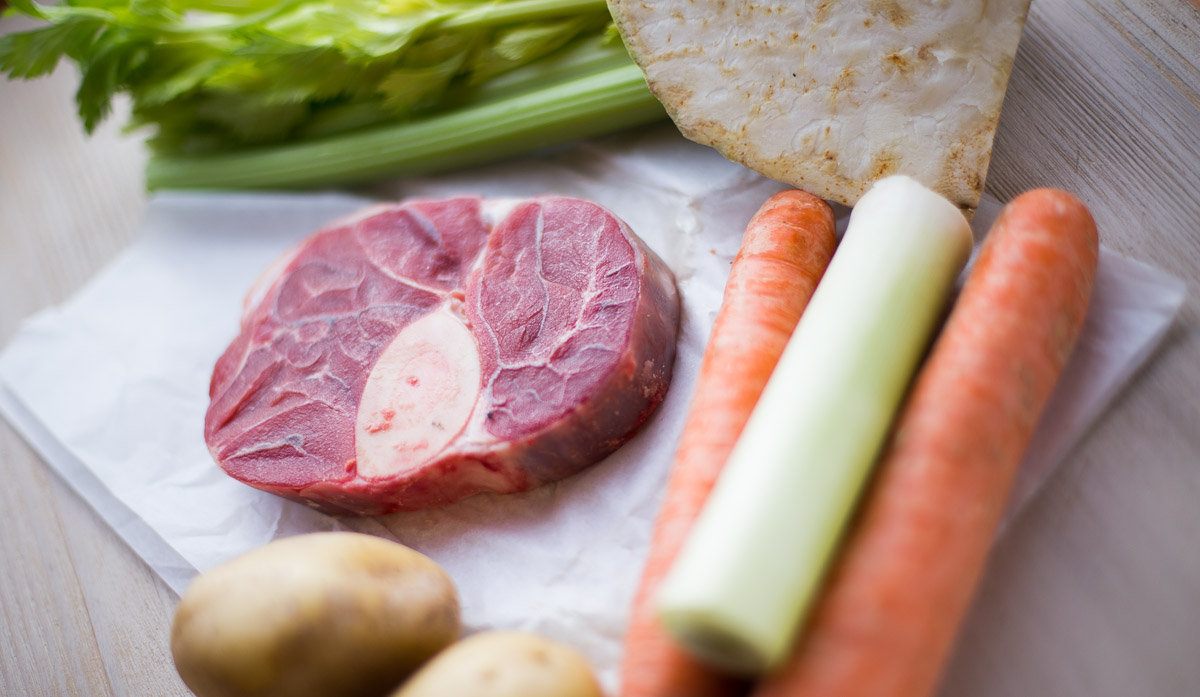 You only need a few simple ingredients. The star of the show is obviously the beef shank. You could use any other cut of beed suitable for stock and soup, but I prefer the beef shank, simply because the bone and the bone marrow gives the soup some extra flavour. Furthermore you need 1-2 carrots, a few celery stalks, a piece of celery root, leek and potatoes. Those are the mere basics for this soup, but you certainly don't have to stop there. You could add some leftover cabbage, broccoli, cauliflower or zucchini. Any kind of vegetable really. I also love to add a couple of noodles to it in the end.
A few word on the cooking process: I always use a pressure cooker for my soups. It's just like a warp drive straight to dinner. After 20 min in this baby the meat is tender and everything's done. Just perfect. But you could always use a regular pot aswell. Before I had a pressure cooker I used to make this soup and just let it cook for an hour. Just make sure to add the potatoes and noodles (and other "soft" veggies") a bit later, so they don't get mushy.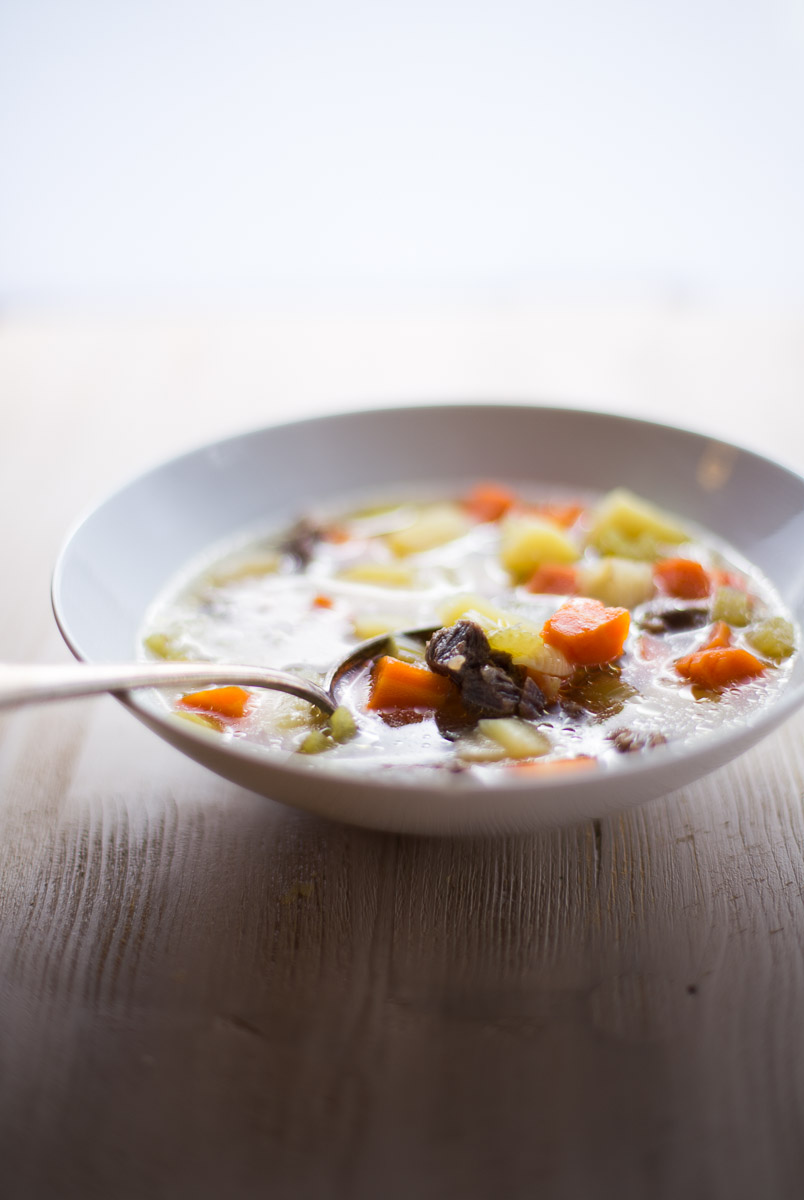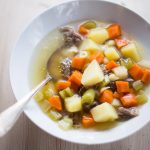 Beef and vegetable soup
Just a simple winter soup packed full of veggies.
Ingredients
1

beef shank

2

carrots

2

stalks of celery

1

slice

of celery root

2

small potatoes

1

leek

1

handfull of soup noodles

4

cups

of water
Instructions
Peel and dice the carrots, the celery root and the potatoes. Cut the celery stalks into small chunks.

Place all the vegetables and the beef shank in the pressure cooker, add the leek in whole, cover with the water, put on the lid and cook for about 20 minutes.

Release the pressure and take out the leek and the beef shank. Remove the meat from the bone, cut into pieces and add back to the soup.

Add a handful of noodles to the soup and cook for another 10 minutes.