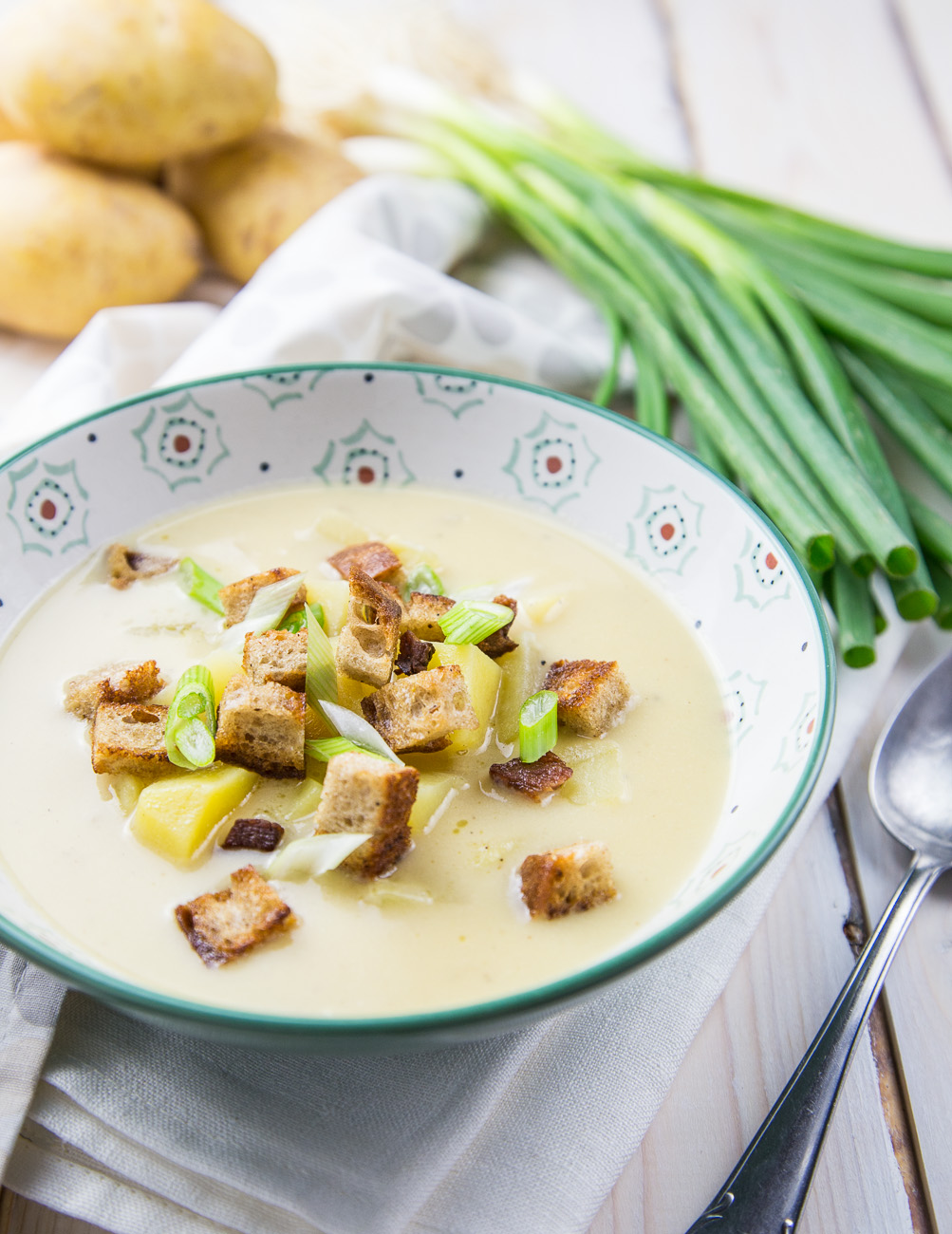 I've gone soup-crazy lately. Basically like every time this year. When the leaves fall and the temperatures drop, it's time for soups and stews of all kinds. This potato soup with croutons is a real belly-warmer and will be on your table in 30 minutes. It's rich and creamy and delicious and will be a meal in itself, not only a starter.
Can you believe that 2016 is almost over? My Mum came to me yesterday and told me, that we have to schedule our annual Christmas baking in two weeks, if we wanna have the first cookies on the first advent. Where did this year go? I'm not complaining, though. On a personal level 2016 was alright, but when I look at all the legends that left us this year (David Bowie, Prince, Alan Rickman, Leonard Cohen, etc.) and all the political turbulences all around the world, I just want it to be over and putting all my hopes on 2017. It can only get better (I'm not 100% sure about it, considering who is now "leader of the free world", but it just has to be).
But for now I'm looking forward to christmas cookies, fairy lights, family and good food. Only a couple more weeks to go!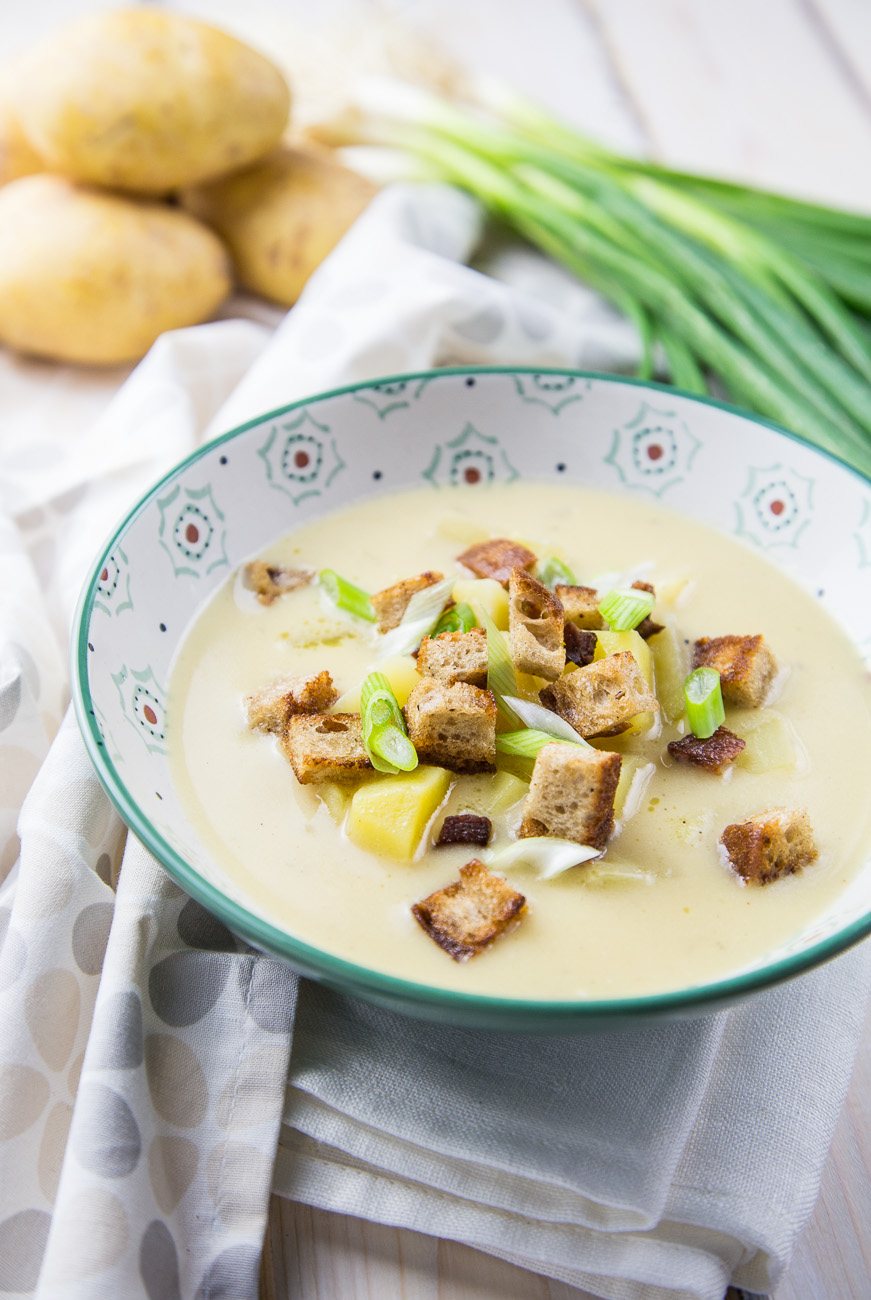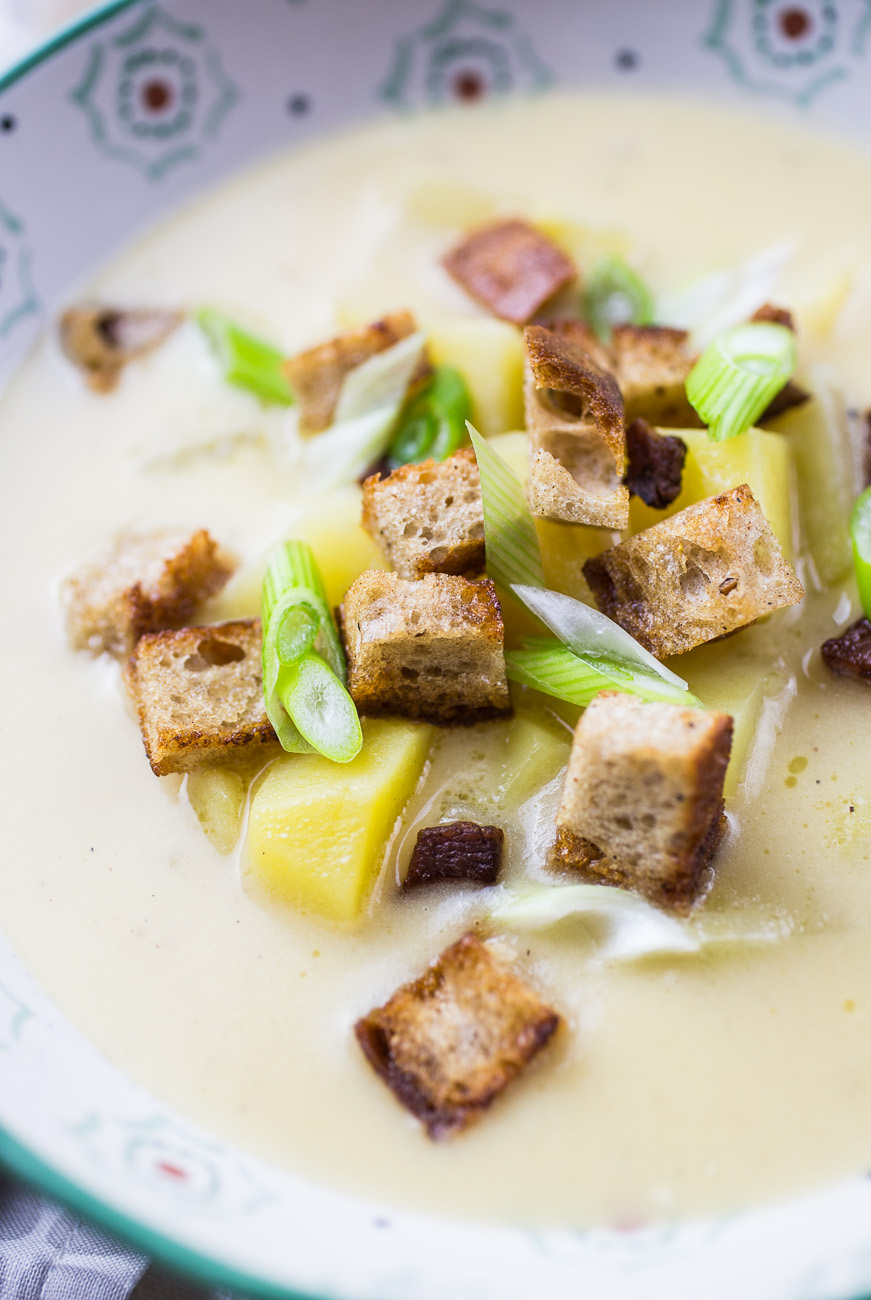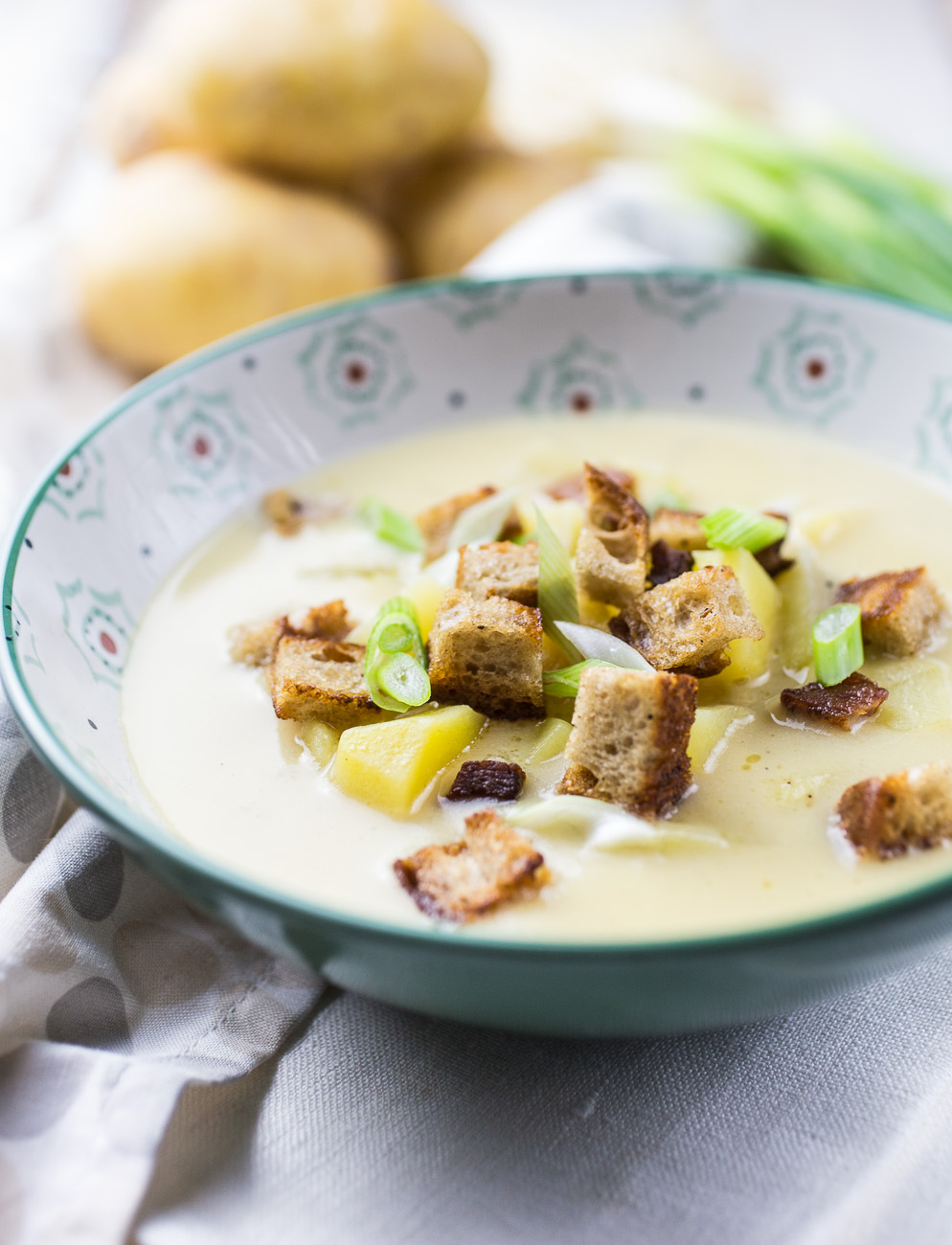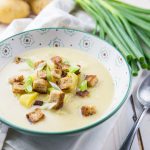 Potato soup with croutons
A hearty and creamy potato soup with croutons.
Ingredients
For the soup
400

g

potatoes

1

tbsp

butter

2

onions

chopped

½

cup

white wine

2

cups

chicken stock

¼

cup

heavy cream

1

tbsp

crème fraîche

1/4

tsp

nutmeg

salt

pepper
For the croutons
1/3

cup

bacon

finely diced

1

cup

stale bread

diced
Instructions
Peel the potatoes and dice them into 1cm / 0.5 inch cubes.

Heat a large pot over medium to medium high heat, melt the butter in it and add the chopped onions. Fry for 1-2 Minutes until translucent.

Add the potatoes and fry together for 2-3 minutes.

Add the white wine and chicken stock, turn down the temperature a bit, cover it and let everything cook for 15-18 minutes or until the potatoes are soft.

Meanwhile heat a small frying pan.

Add the bacon to it and let it gently fry until it has rendered its fat.

Add the bread and let everything fry until the croutons are crispy. Remove from pan and set aside.

When the potatoes are soft, remove 1 cup of the cooked potatoes from the broth and set aside.

Add the cream and crème fraîche to the pot and purée everything with a stick blender until creamy. If the soup is too thick add some more water. If it's too runny add some of the reserved potatoes and purée some more.

Add nutmeg and salt and pepper to taste. Return the reserved potatoes to the pot.

Before serving sprinkle the soup with the bacon/croutons mixture.