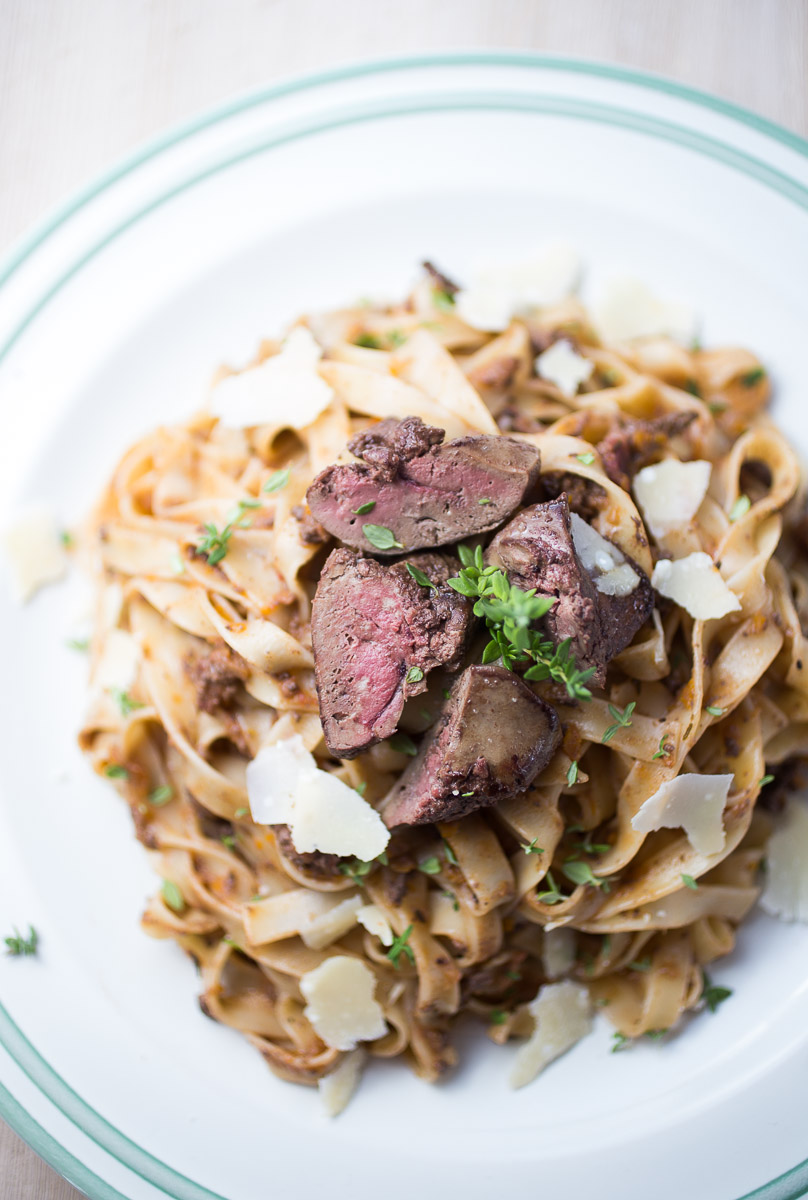 Do you like liver? If you don't… move along, mate, there's nothing to see for you here. If you love liver, like I do, then this is a great recipe for you. It's closely based on this amazing piece of work I stumbled upon while looking for chicken liver recipes. I tried it once and it became an instant favourite. The tender liver, the tomatoes, the red wine and all those herbs make a really great sauce that you can serve for a fancy dinner and then freeze the leftovers for a quick but soooo delicious weeknight dinner. It's such a refreshing change from the classic bolognese ragu.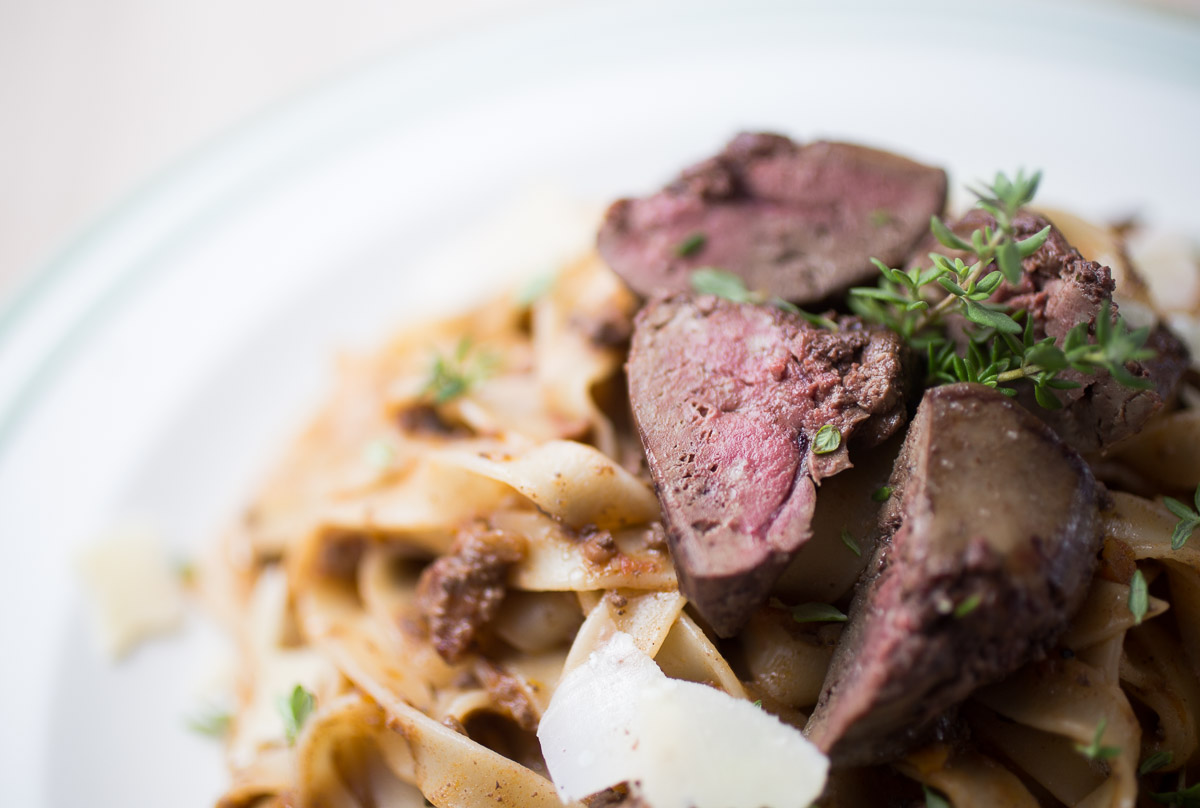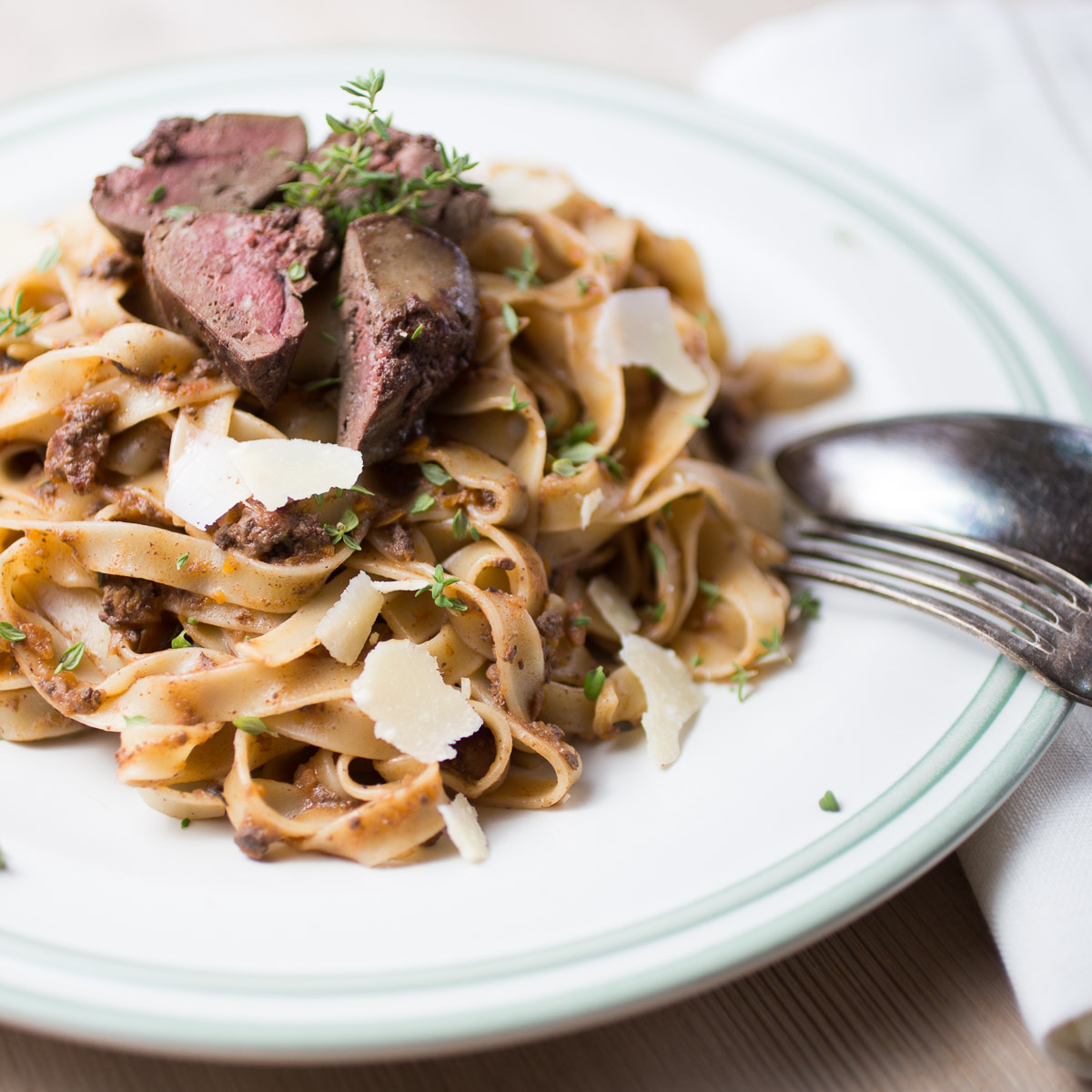 One tip: If you have some loved ones who are on the fence about liver, try and serve them this dish. You get all the benefits of the tender meat, without the special taste a lot of people don't like. Enjoy!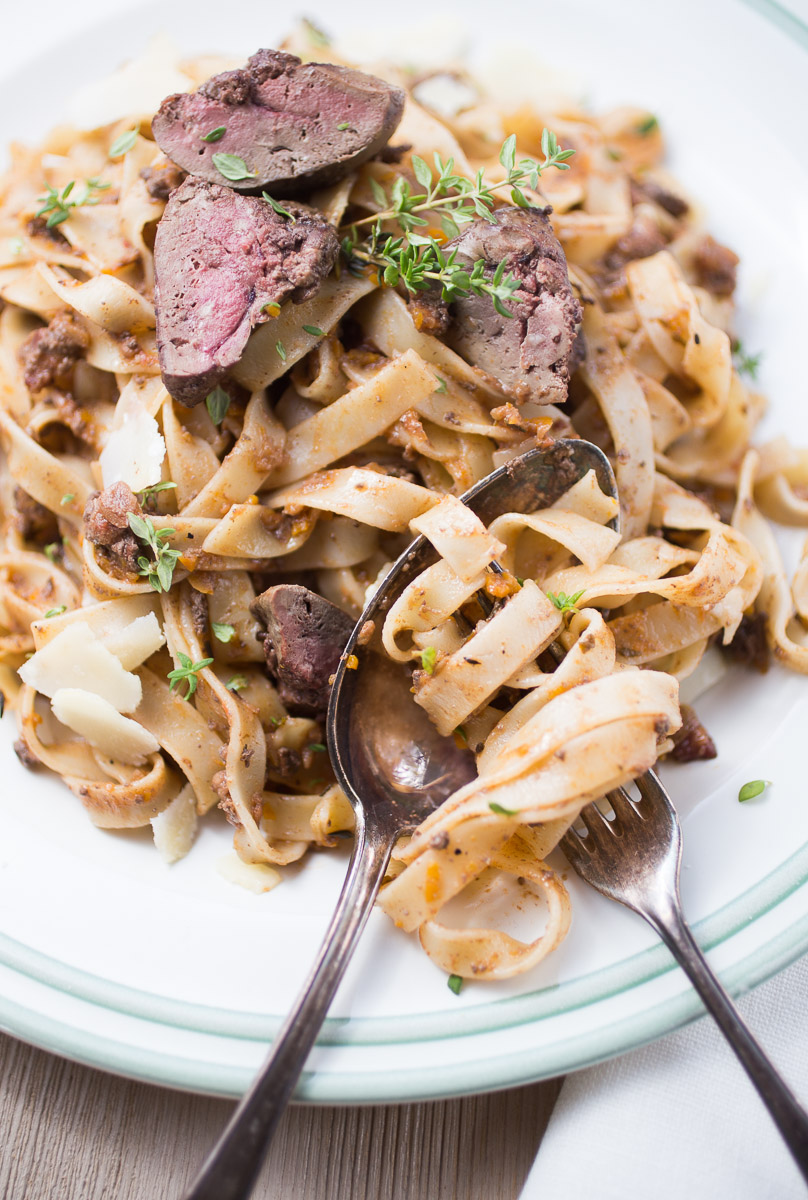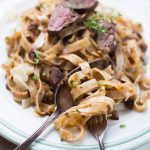 Chicken Liver Ragu
Tender chicken liver ragu in a wonderful sauce with red wine and herbs.
Ingredients
1/2

cup

dried porcini mushrooms

100

g

pancetta

finely chopped

1

large onion

1

large carrot

300

g

chicken liver

1

cup

red wine

1 1/2

cups

passata

1/2

cup

mushroom water

1/2

cup

chicken stock

2

tsp

sage

roughly chopped

1

tsp

thyme

1/2

tsp

rosemary

Salt and pepper to taste

Parmesan cheese for serving
Instructions
Soak the porcini mushroom in 2 cups of boiling water for about 30min.

Add the chopped pancetta to a large pan over medium heat and fry until it's golden brown. No need to add any other fat to the pan.

Meanwhile drain the mushrooms, saving the water from soaking, and place them in a food processor. Add the onion and carrot and chop into a rough paste. Add to the pan and cook for about 20 min stirring occasionally.

Set 5-6 pieces of the chicken liver aside for later and add the rest to the food processor. Pulse 1-2 times until you have the meat finely chopped. Be careful not to overdo it. Add the liver to the pan and cook for another five minutes.

Next add the tomato passata, the wine, chicken stock and 1/2 cup of the mushroom water.

Add the sage, thyme and rosemary and season with salt and pepper.

Simmer the sauce over low heat for 20-30 min.

Serve with your favourite kind of pasta and with plenty of parmesan cheese.

In a small pan, just before serving, fry the reserved chicken liever pieces with some salt and pepper. Cut into pieces and serve on top of your pasta. Enjoy!