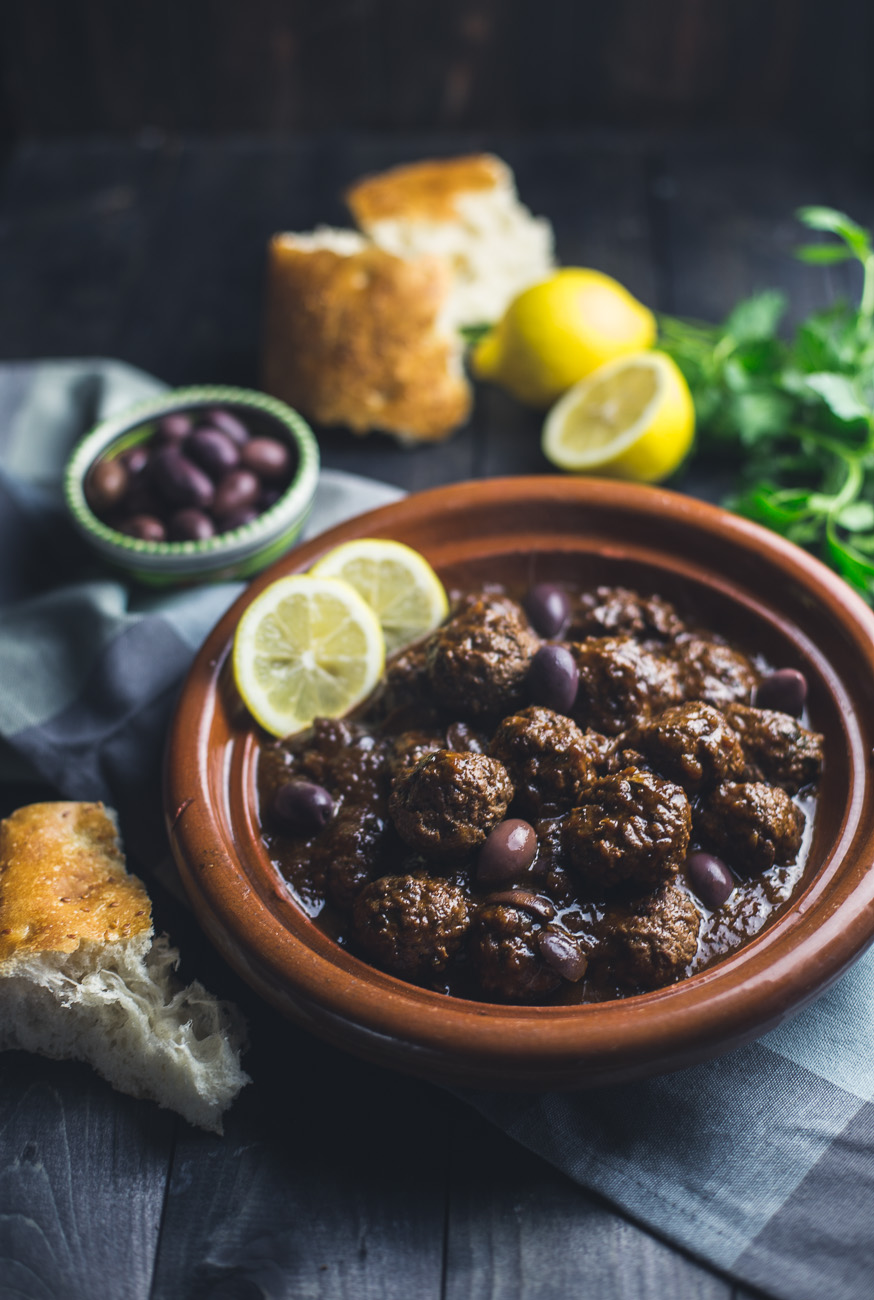 This is a recipe I have in my monthly rotation for nearly two years now and it hasn't made its way onto the blog, because I always forgot to write down the measurements. Last week, I finally remembered and here it is: Lamb meatballs with lemon and olives.
The recipe is adapted from a BBC Good Food Recipe, which turned out ok, but had a few flaws in my opinion. I was especially unhappy with the sauce, that tasted way too bland and way too sharp from all the lemon at once. So I adjusted the seasoning and dialed back the lemon and ended up with a version I absolutely adore. I hope you will too!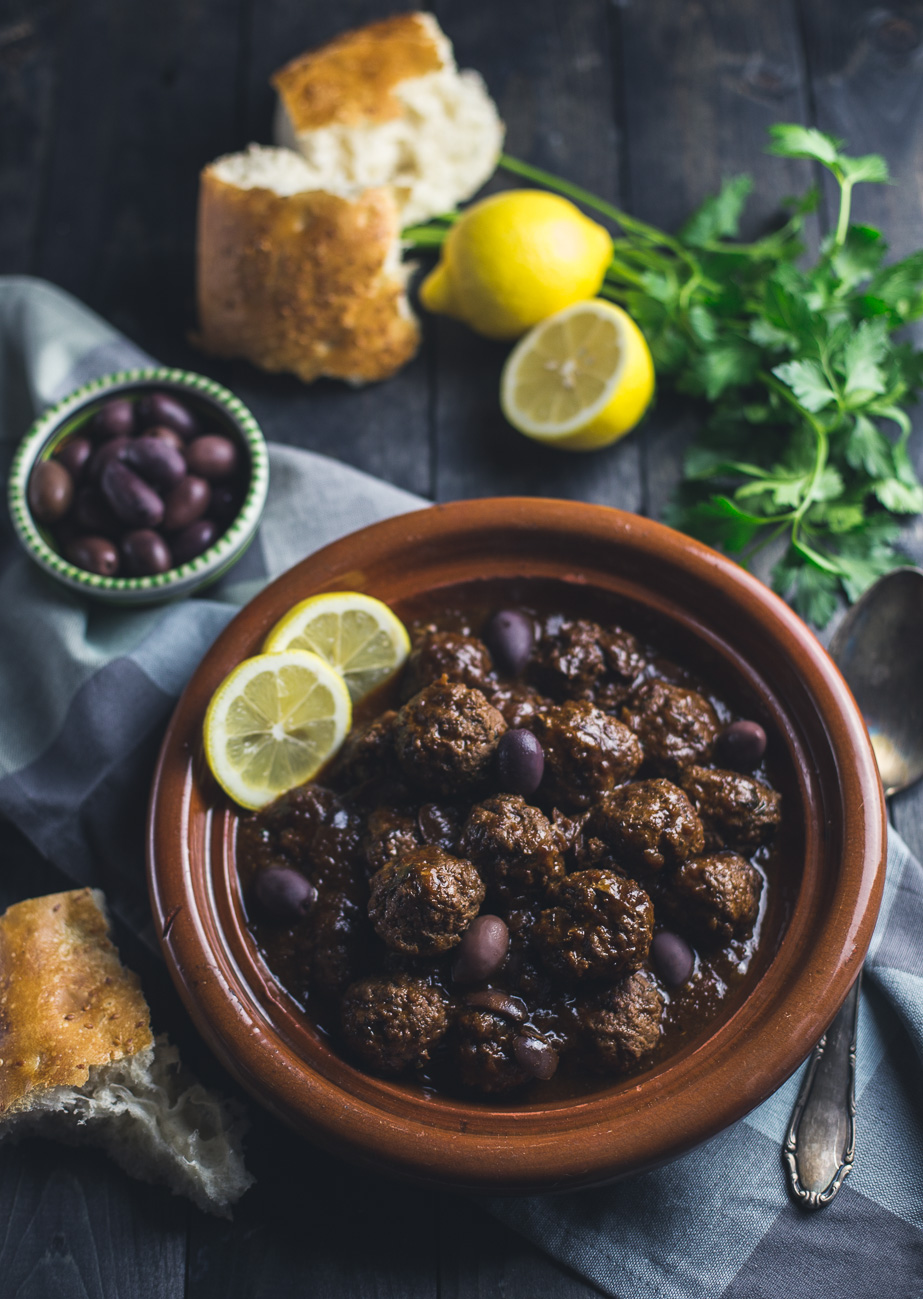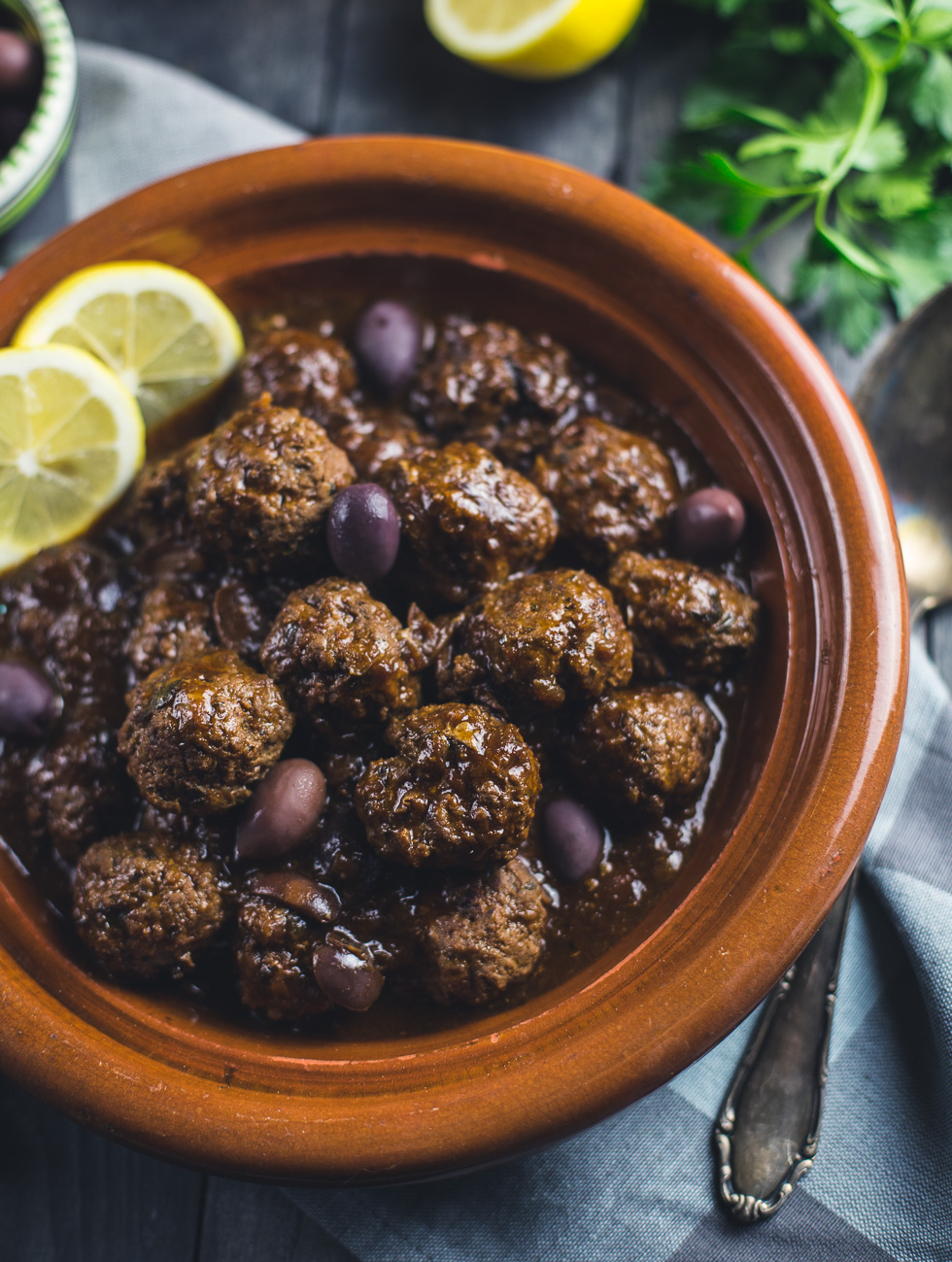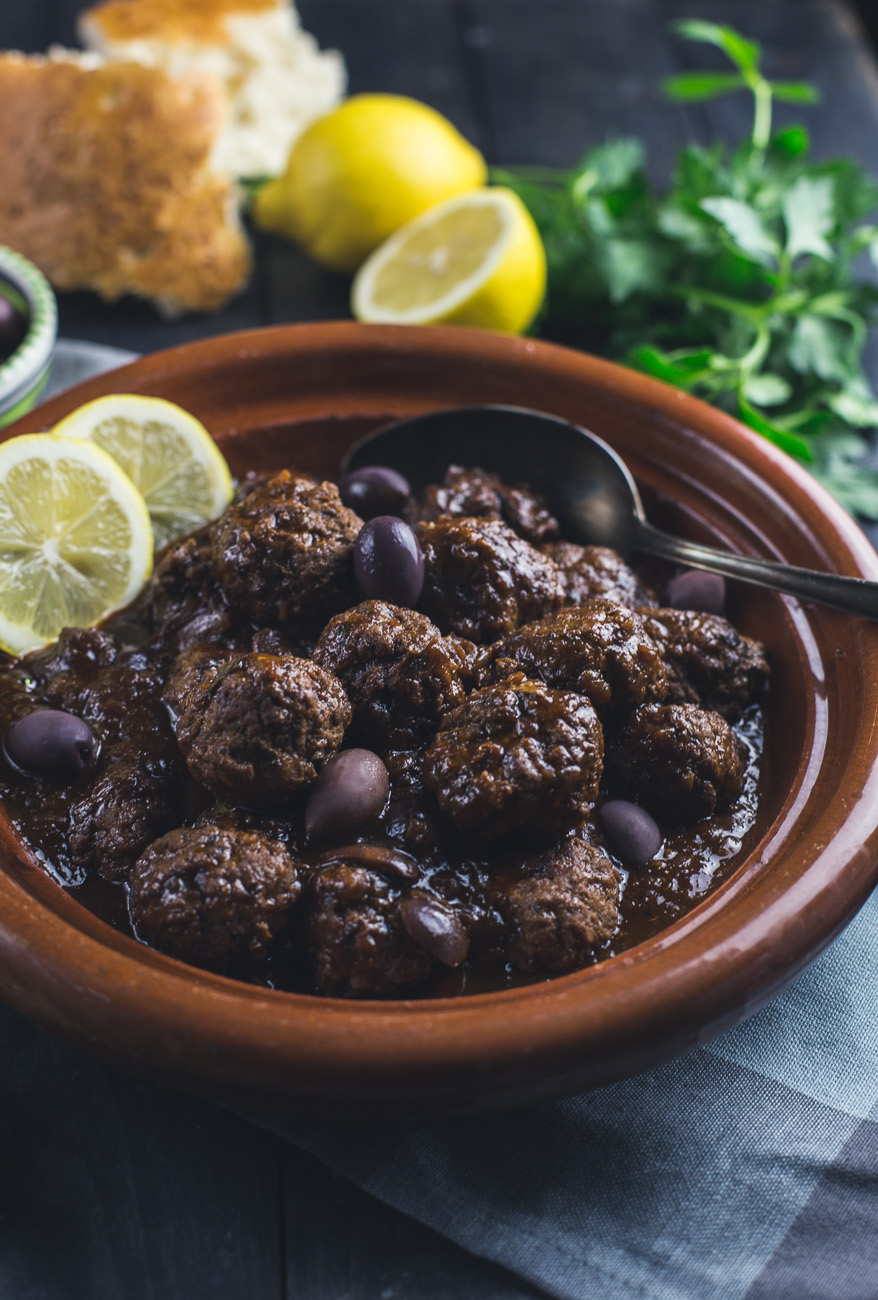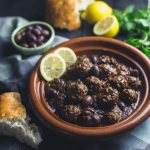 Lamb Meatballs with Lemon and Olives
Spicy meatballs with olives in a tangy sauce.
Ingredients
For the meatballs:
1

large onion

finely chopped

½

cup

parsley

finely chopped

1

lemon

zest

2

tsp

cumin

ground

1 ½

tsp

cinnamon

ground

½

tsp

cayenne pepper

½

tsp

coriander

ground

500

g

minced lamb

1 ½

tsp

salt

½

tsp

pepper
For the sauce:
1

large onion

finely chopped

1

tbsp

tomato puree

1

tsp

ginger

fresh and grated

½

tsp

cayenne pepper

½

tsp

cumin

ground

2

cups

lamb stock

1

cup

kalamata olives

pitted

1

lemon

juice

salt

pepper

olive oil
Instructions
In a large bowl mix all the ingredients for the meatballs together with your hands.

Form 1 inch / 2,5 cm sized meatballs and set them aside.

Heat a large pan over medium heat, add a splash of olive oil and cook the onion in it, until it's soft and translucent, ca. 5 minutes.

Carefully add the meatballs to the pan and cook them around 5-10 minutes until they are slightly brown on all sides.

Add all the spices and the tomato puree and fry for another minute.

Finally add the lamb stock, the olives and the lemon juice to the pan.

Cook for 15-20 minutes on low heat or until the sauce has sufficiently thickened.

Add salt and pepper to taste and serve with flatbread and couscous.
Notes
This recipe highly depends on the quality of lamb stock you're using. Lamb stock is hard come by in our supermarkets, so I tend to make my own. I get lamb bones from the turkish supermarket or directly from the lamb farmer. I then coat them thinly in tomato puree, dust them with flour and then roast them in the oven, until they are heavily browned and very fragrant. Then I dump them in my slow cooker together with carrots, celery, onions and bay leaves and let it simmer for 12 hours. The outcome is a very rich lamb stock, that makes every sauce shine.