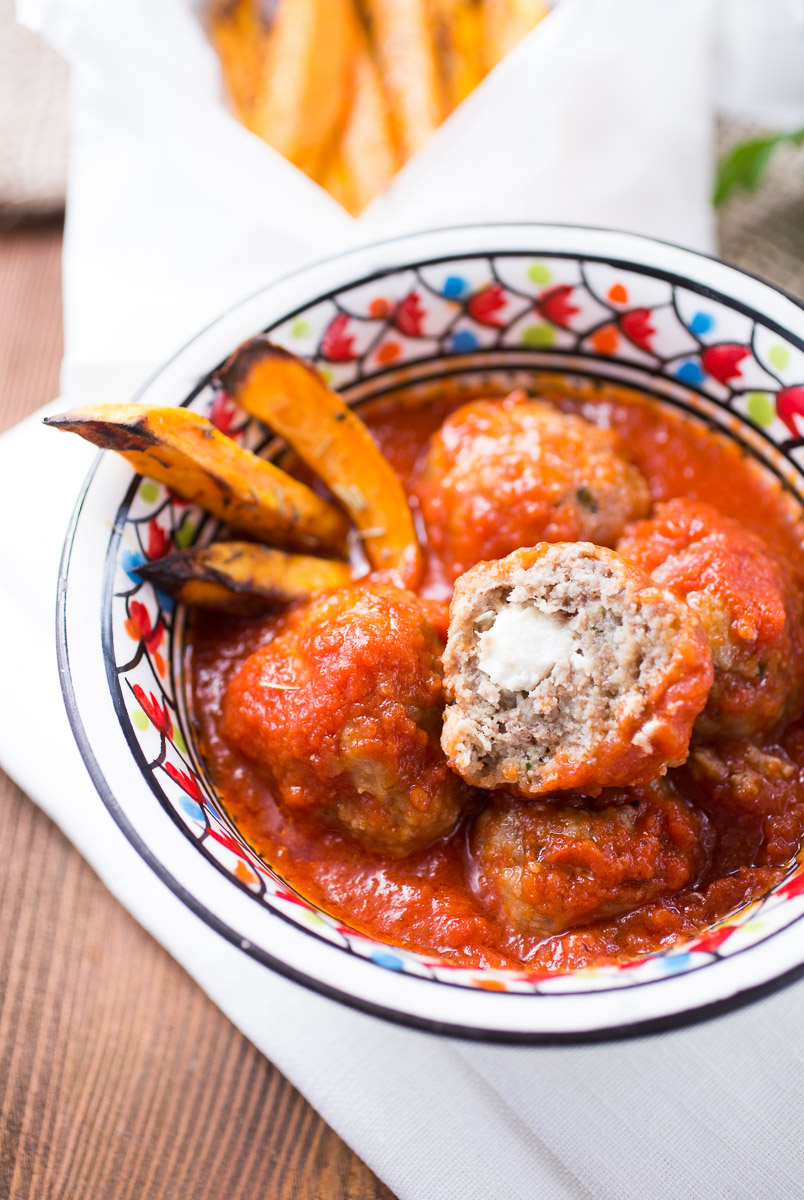 I warned you about my tomato sauce obsession about a year ago, didn't I? Actually it's not just me, it's my entire family and I bet the entire south of spain. So this is another family recipe that I tweaked a bit over the years and it's always a winner all around.
Juicy meatballs, filled with creamy feta cheese in a lovely tomato sauce. The old family original didn't have any feta, just straight up meatballs, and was usually served with some fries or even bread. I mixed it up a bit and served this with some roasted sweet potatoes, which is an awesome combination. If you have never tried sweet potato fries you need to seriously think about your life choices, because they are beyond awesome! Seriously, if you have never tried them, go out and buy some sweet potatoes like right now… and get yourself some canned tomatoes and minced meat while you're at it to try this delicious recipe!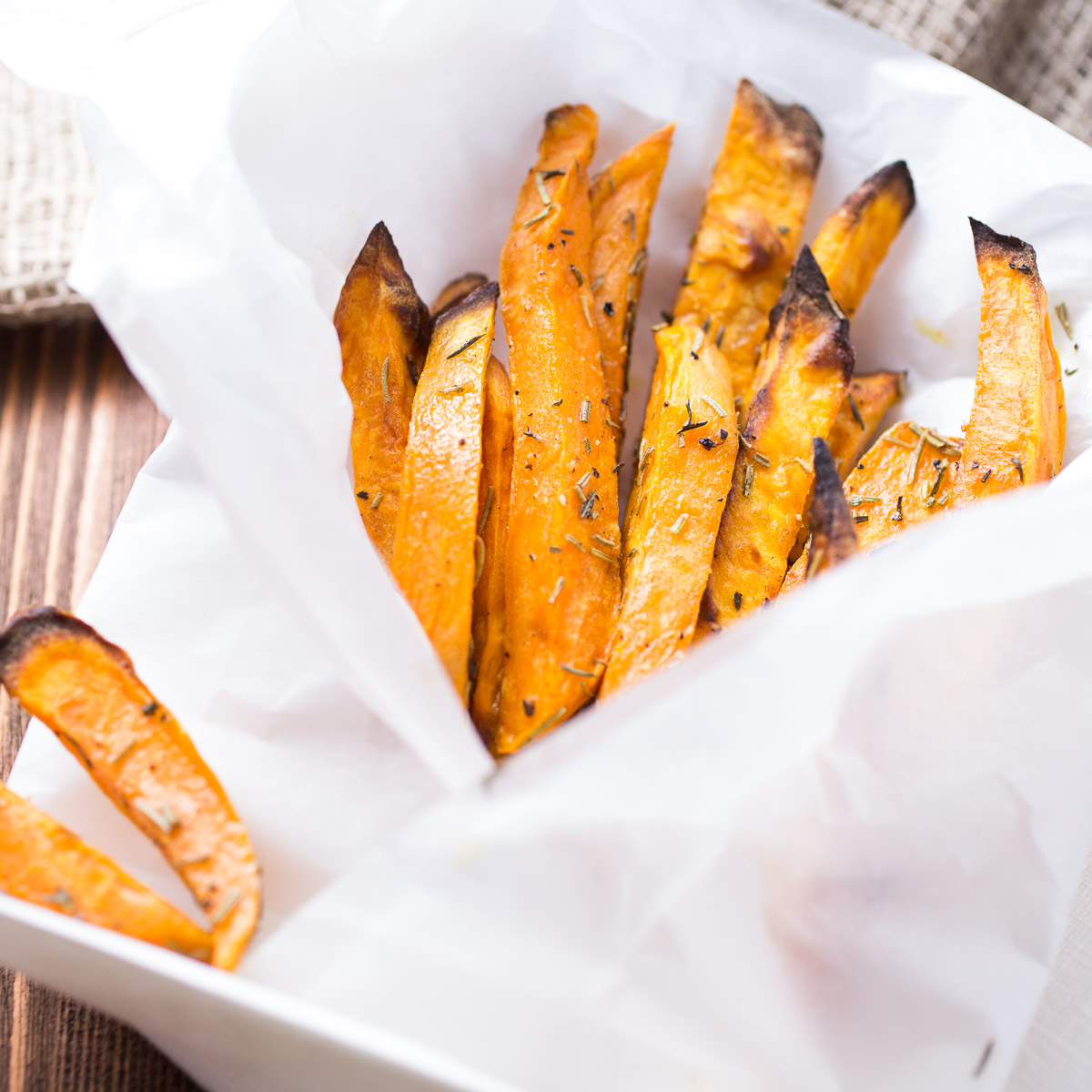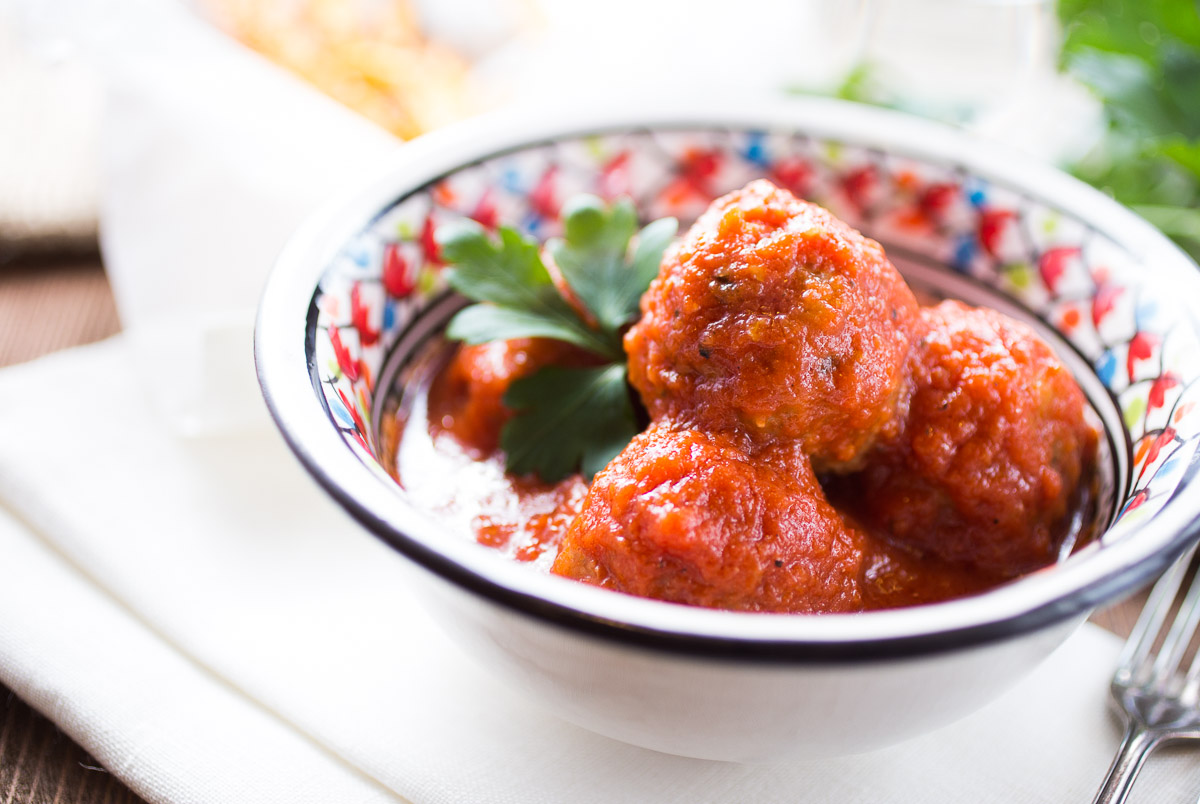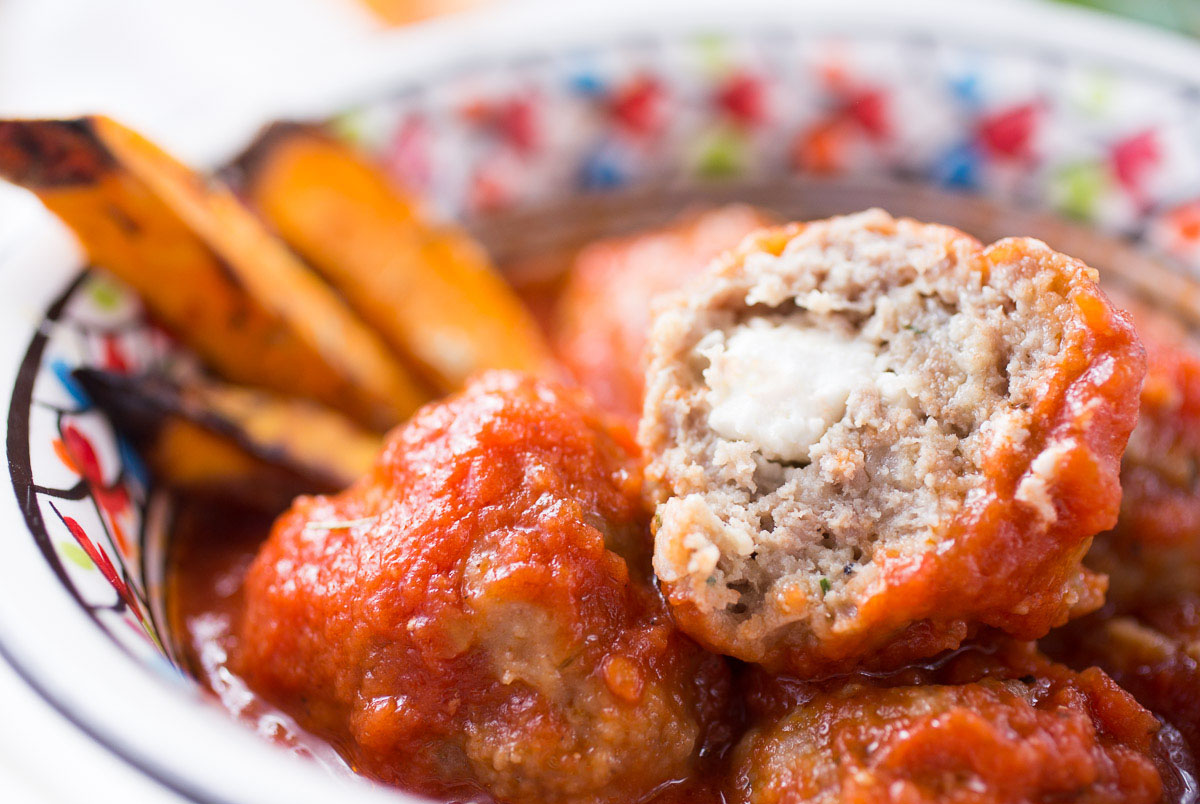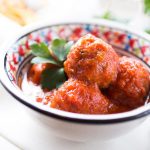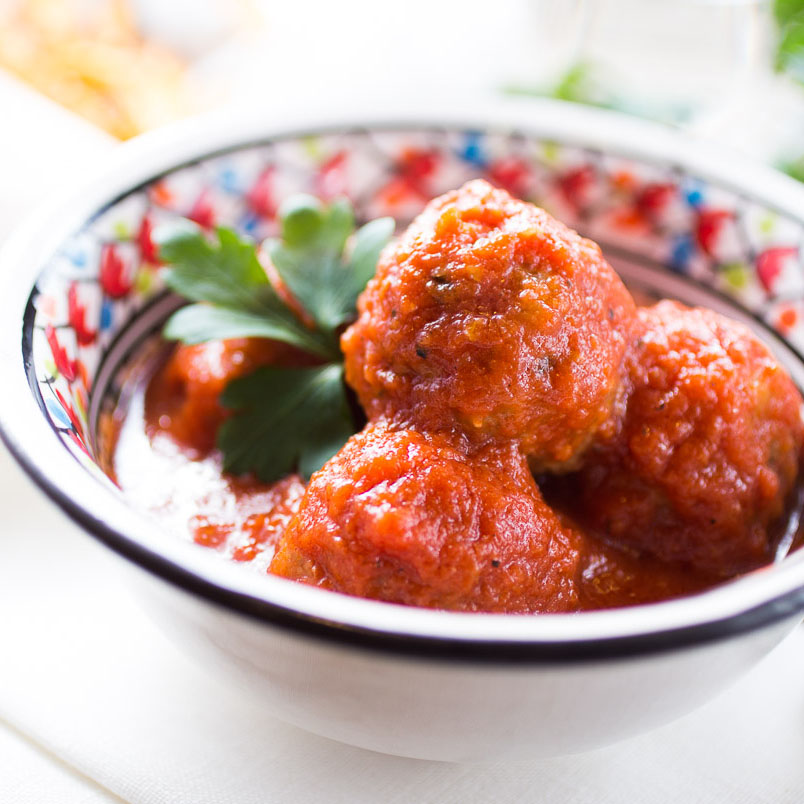 Feta filled meatballs in tomato sauce
Ingredients
For the meatballs
300

g

minced meat

1

onion

finely chopped

2

cloves

of garlic

finely chopped

1

egg

3

tbsp

bread crumbs

2

tbsp

parsley

finely chopped

1/2

tsp

salt

1/2

tsp

black pepper

50

g

feta cheese

3

tbsp

flour

Oil
For the sauce
1

can chopped tomatoes

Salt and pepper

Olive oil
For the potatoes
1

large sweet potato

1/2

tsp

dried rosemary

1/4

tsp

dried thyme

salt and pepper

Olive Oil
Instructions
In a large pot add the chopped tomatoes and olive oil and put on low to medium heat. Add salt and pepper to taste and let it simmer while you prepare the rest of the meal.

Preheat your oven to 200°C / 392°F.

In a large pan heat a couple of cups of neutral oil for frying. I always make sure to have it around one inch deep for this dish.

In a large bowl combine the meat, onion, garlic, egg, bread crumbs, parsley, salt and pepper. Mix well.

Slightly wet your hands, form the meatballs and stuff each one with a small piece of feta cheese.

Coat the meatballs lightly in flour and fry them until they are brown and crispy on all sides.

While the meatballs fry, peel the sweet potato and cut it into strips.

Line a baking sheet with baking parchment. Add the sweet potatoes, rosemary, thymeand a generous pinch of salt and pepper. Coat everything a tablespoon of olive oil and roast in the oven for around 20 min.

When the meatballs are done, take them out of the frying pan and add them to the pot with the tomato sauce. Cook together for another 10 min.