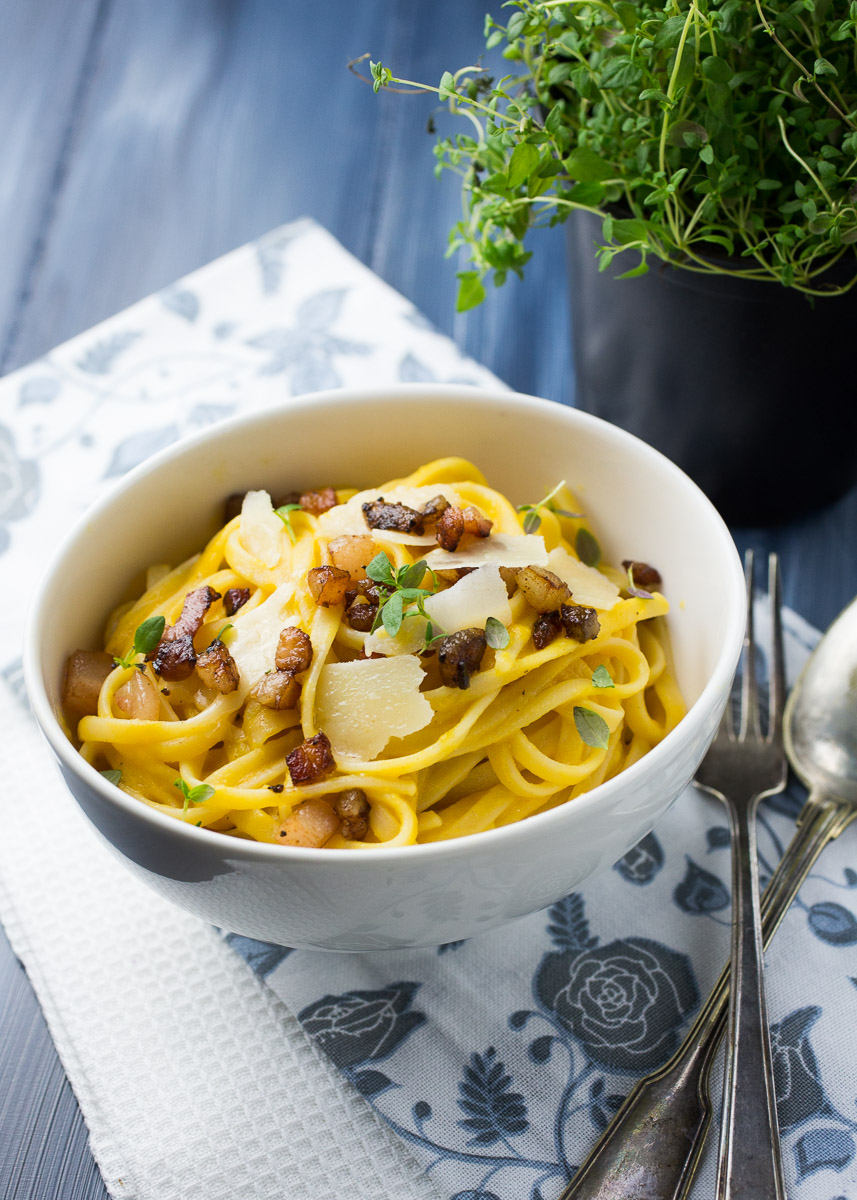 I LOVE a classic carbonara. I love it more than words can say. And to be honest, I always looked down upon healthy variations of traditional but overly rich pasta recipes. If I couldn't have the real thing, I didn't want it at all. I think it's safe to say that I was stupid thinking that, especially when it comes to this recipe. I was sceptical while I was giving this carbonara version a try. Yeah, yeah, squash is yummy and all, but will it replace a cream sauce? It will… after taking the first bites I was completely convinced. The puréed squash gives you the impression of a rich, thick sauce and it's really mainly veggies. The little bit of decadence every carbonara needs comes from some fried pancetta I added to this recipe. It shouldn't be entirely healthy, right?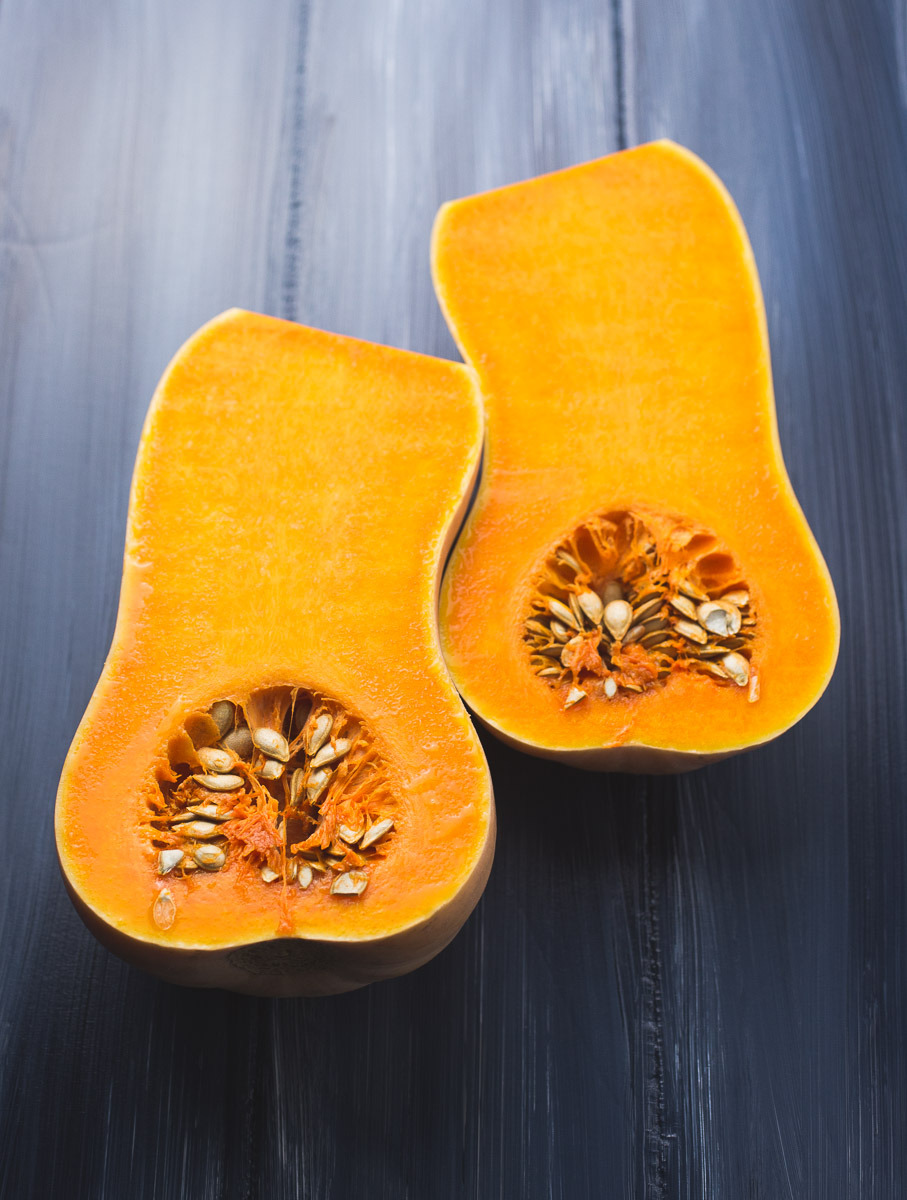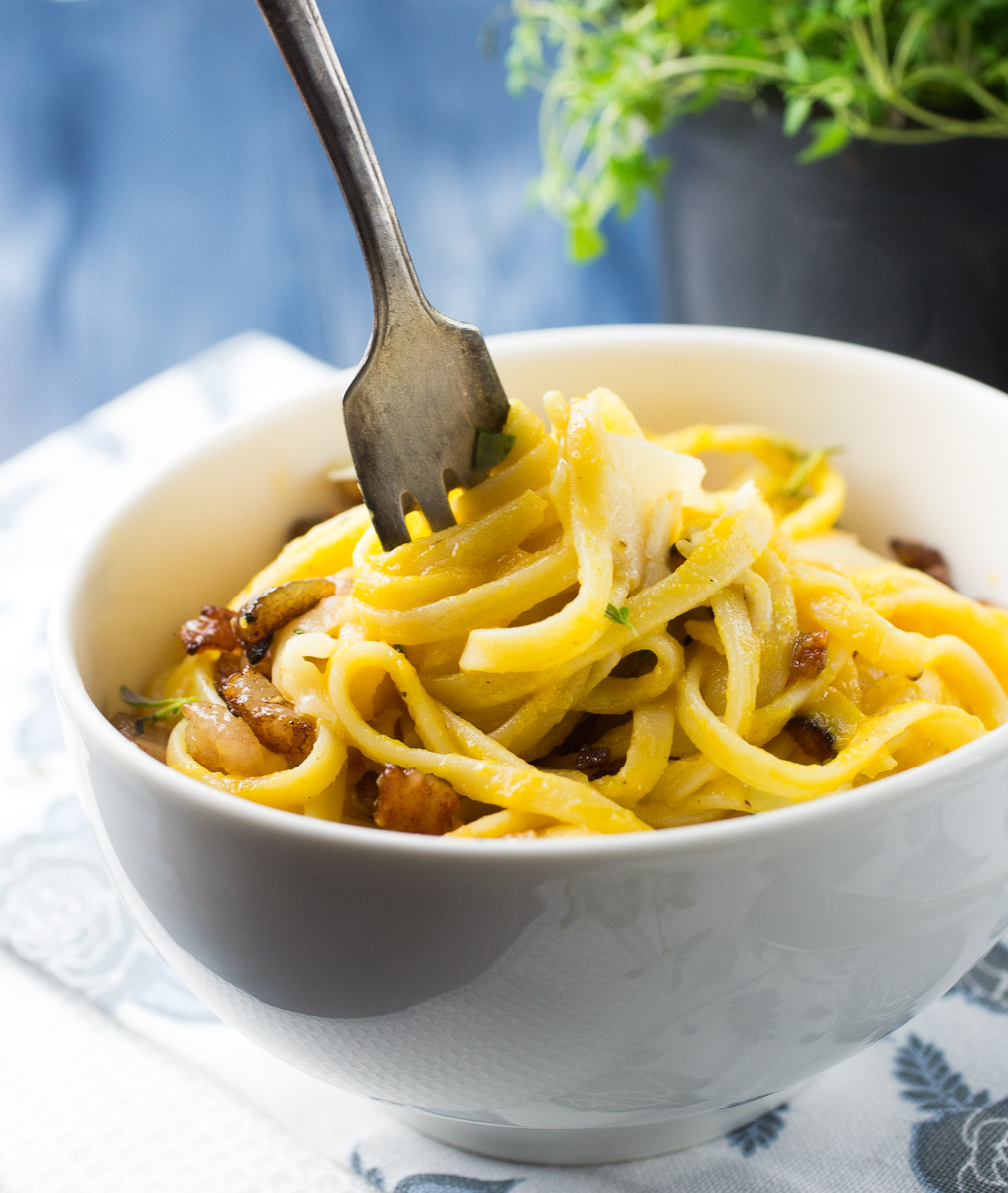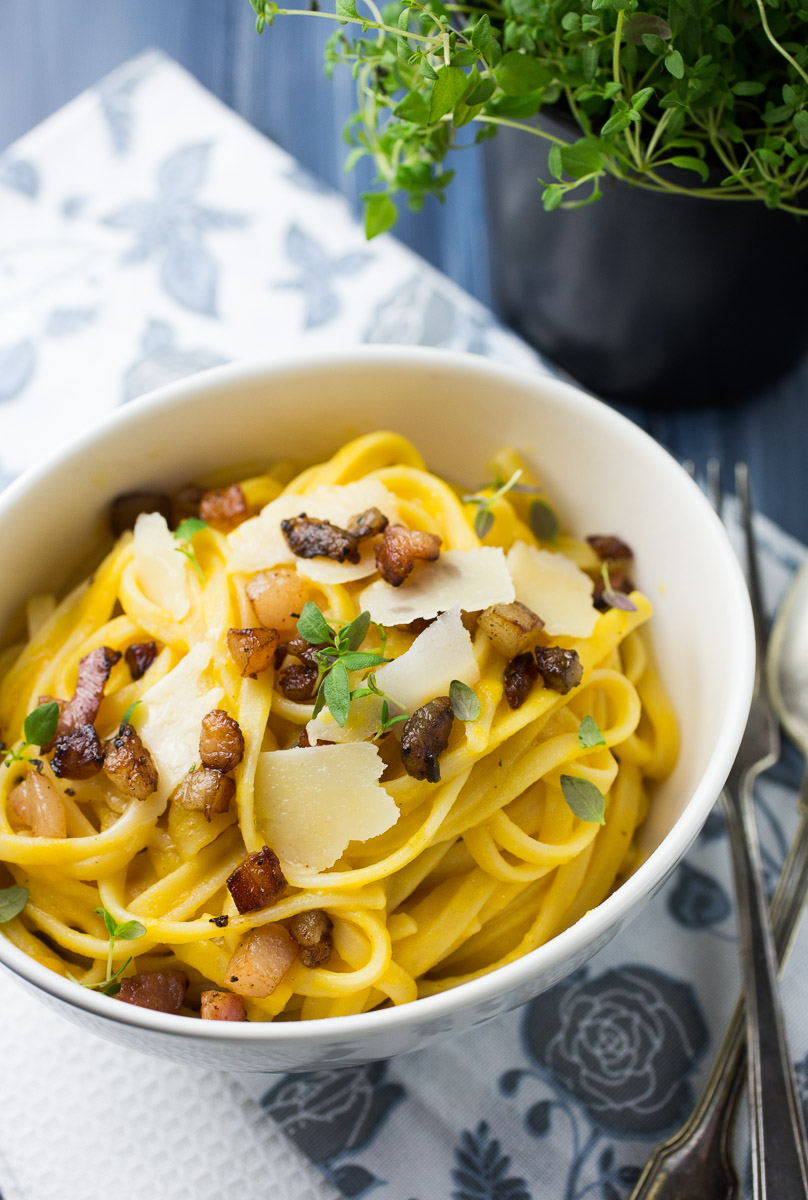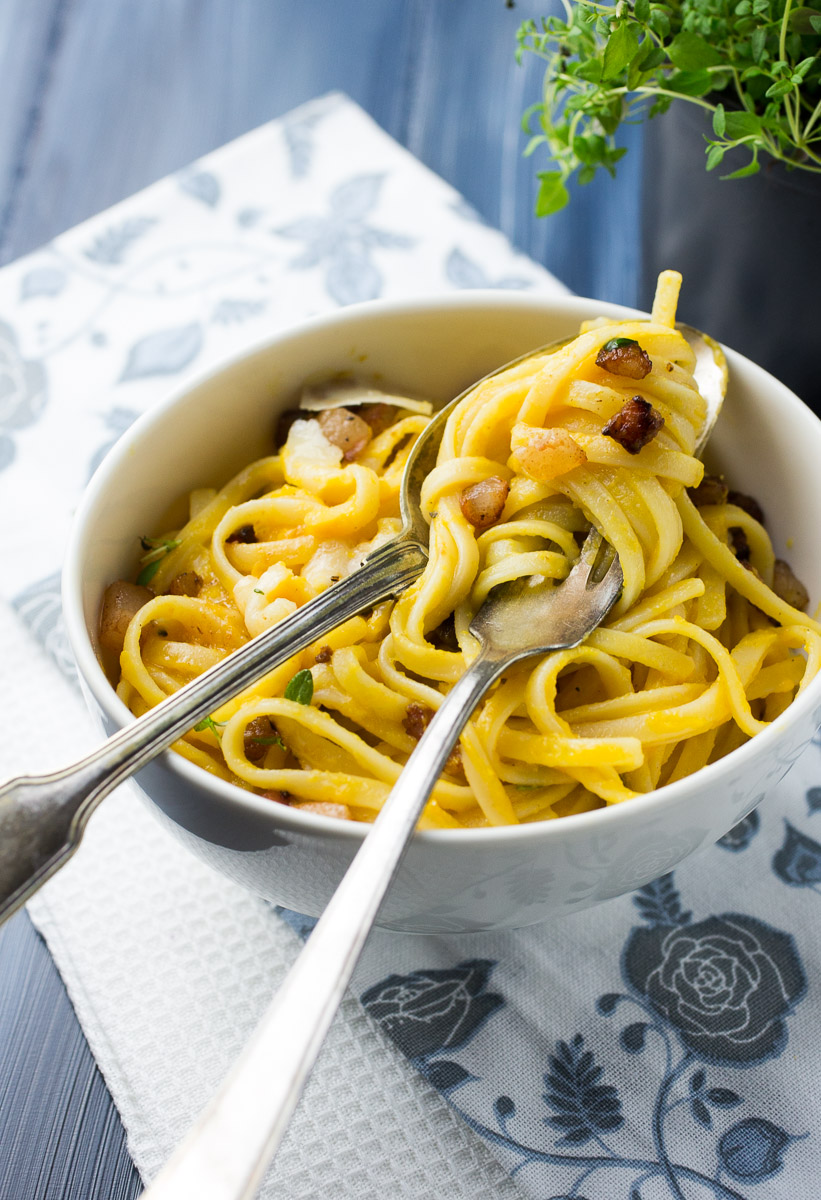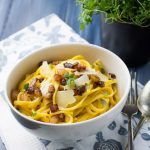 Butternut Squash Carbonara
Linguine in a creamy, butternut squash sauce topped with crispy pancetta.
Ingredients
1

butternut squash

1

large onion

roughly chopped

1

clove

of garlic

roughly chopped

2

cups

chicken stock

Salt and pepper to taste

1/3

cup

pecorino

finely grated

1

tbsp

crème fraîche

140

g

pancetta

diced

450

g

linguine
Instructions
Peel and deseed the butternut squash and cut into 1cm cubes.

Add the squash, the onion and garlic to a large pot with a bit of olive oil and fry for 10-12 minutes over medium high heat.

Add the chicken stock put a lid on and cook for another 15-20 minutes or until the squash is soft.

Meanwhile prepare the water for your pasta and cook it according to package.

Add the grated pecorino to the squash and purée with a stick blender until very smooth.

Add the creme fraîche and salt and pepper to taste.

Drain your pasta reserving one cup of the cooking water.

In a large pan fry the diced pancetta for 5 minutes or until it's slightly brown and crispy. Drain the fat of the pancetta, leaving about one tablespoon in the pot and add the cooked pasta.

Add the squash purée one cup at a time until everything is generously coated and mix well. Add some of the pasta water for extra silkiness.

Serve with some extra pecorino.