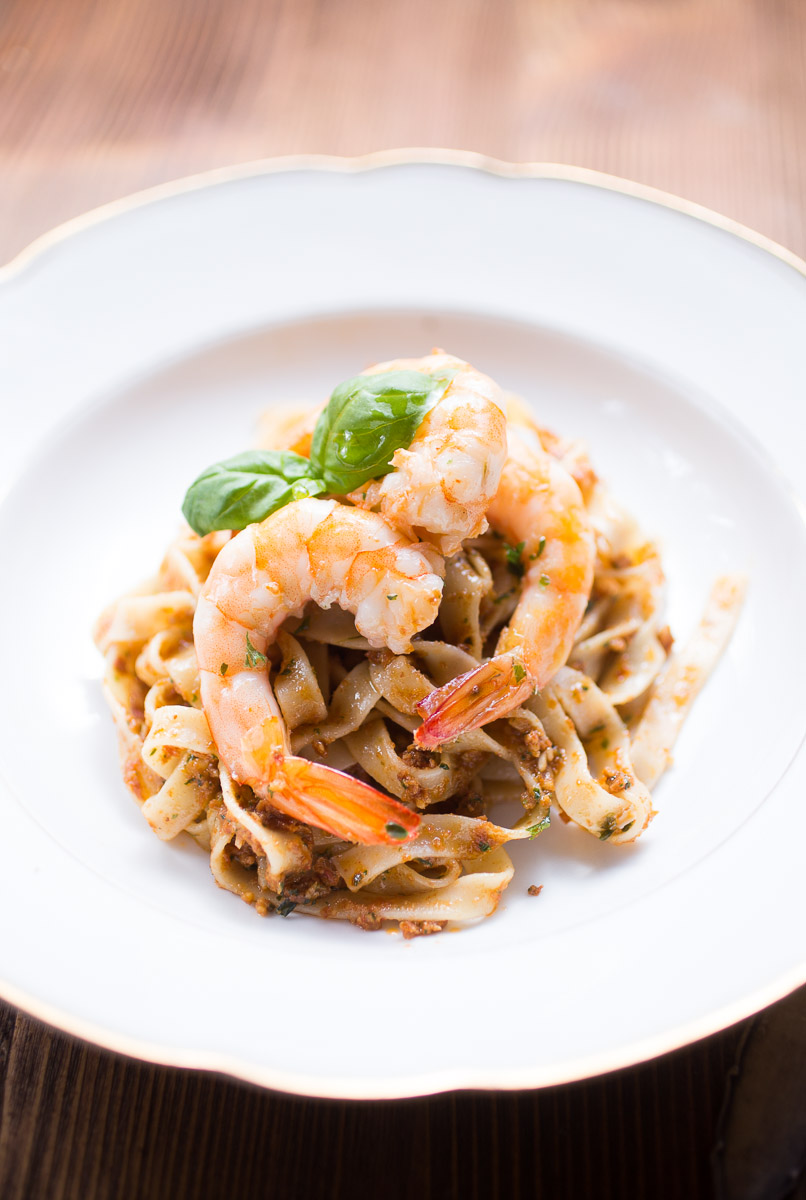 This little dish I bring you today is real winner. I've been making it for years and it never gets old. It's so easy to make and it never fails to impress, because it looks really fancy and tastes amazing.
The secret weapon of this pasta dish is the fanastic red pesto. I'm a fan of pesto generally and I often make the classic green pesto a la genovese, but my all time favourite is the red variation, that is made with sun dried tomatoes and almonds. It's so spicy and packed full of flavour. And you can easily make it a couple of days ahead and use it for a quick, but delicious weeknight dinner.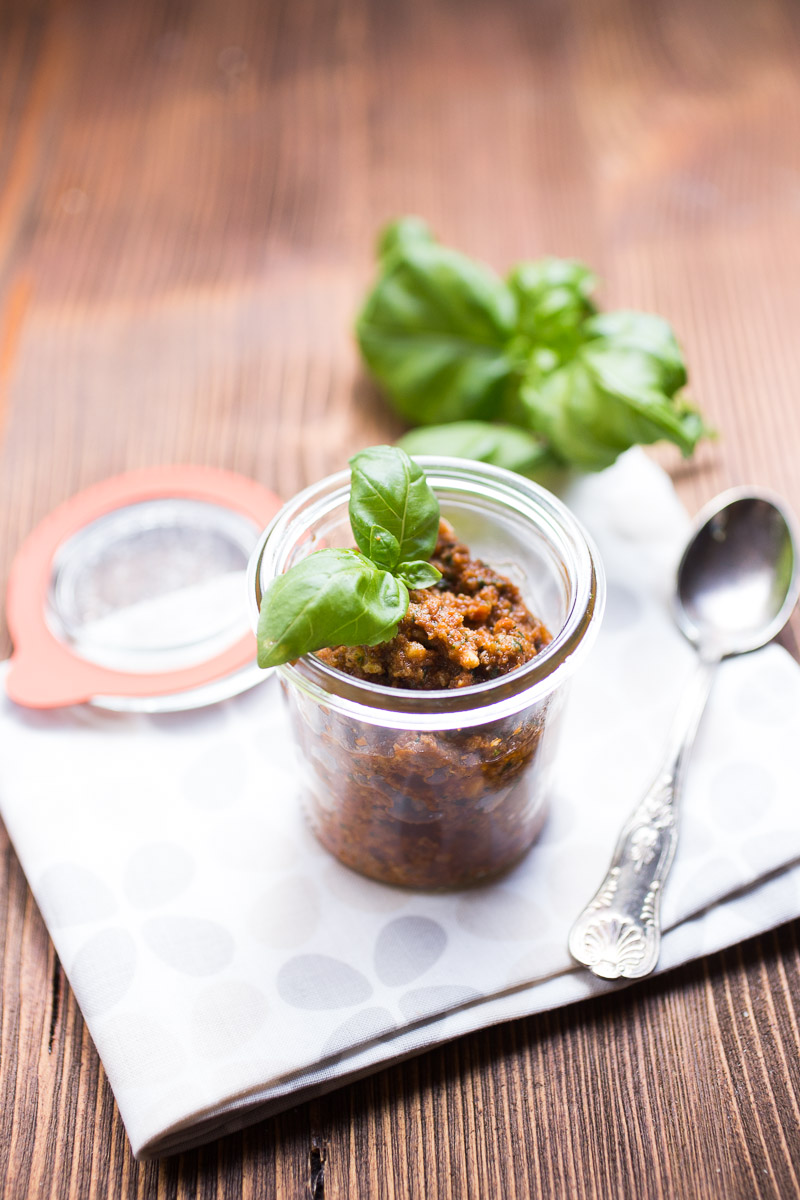 The only slight "downside" is, that you are the equivalent of a social outcast after eating it, because of all the garlic. But hey, that never stopped me from enjoying it. This dish wouldn't be the same without the garlic.
You could easily make this dish without the king prawns though. Just mix the pesto with some nice spaghetti or tagliatelle, add some parmesan and that's it… instant awesomeness! But the king prawns just take this dish over the top. Try to get the best quality prawns you can find. It will truly make a difference. And most importantly: Do NOT overcook them. Just toss them for 2-3 minutes in a hot pan until they just turn orange and that's it. Anything else is raping those poor king prawns…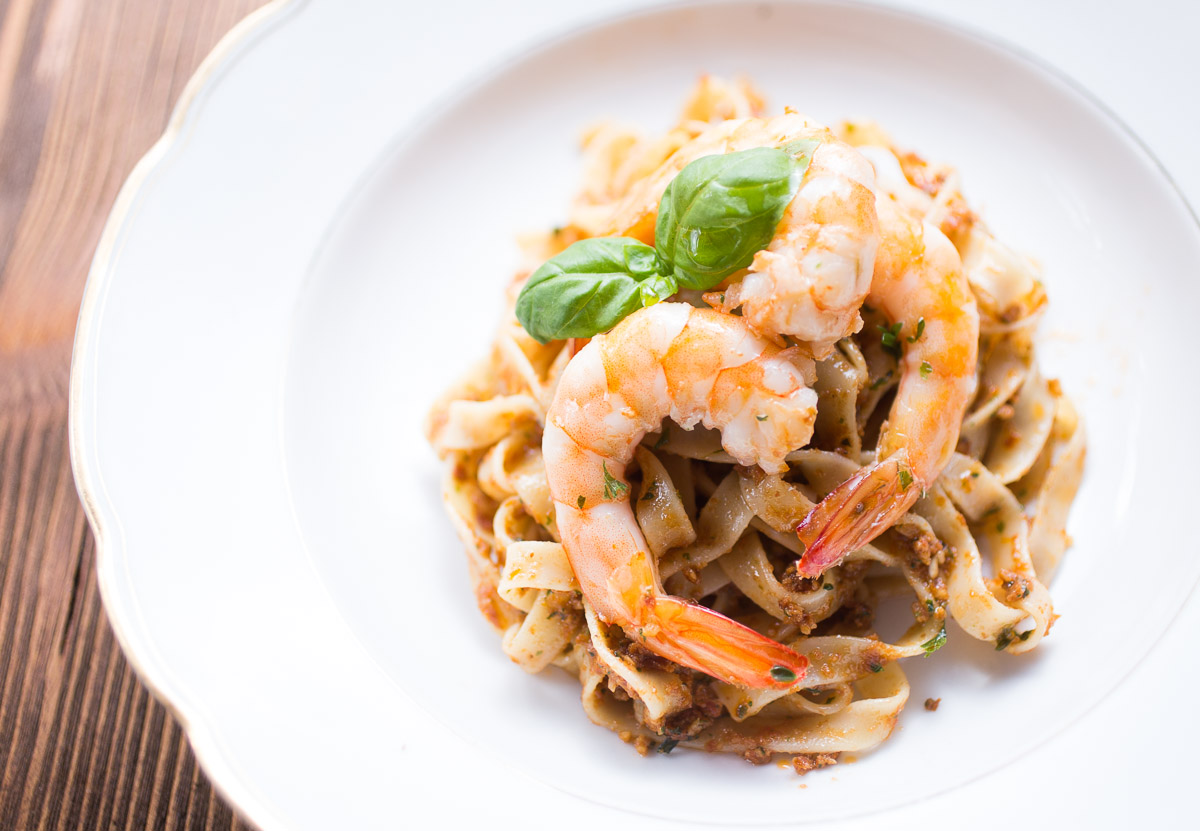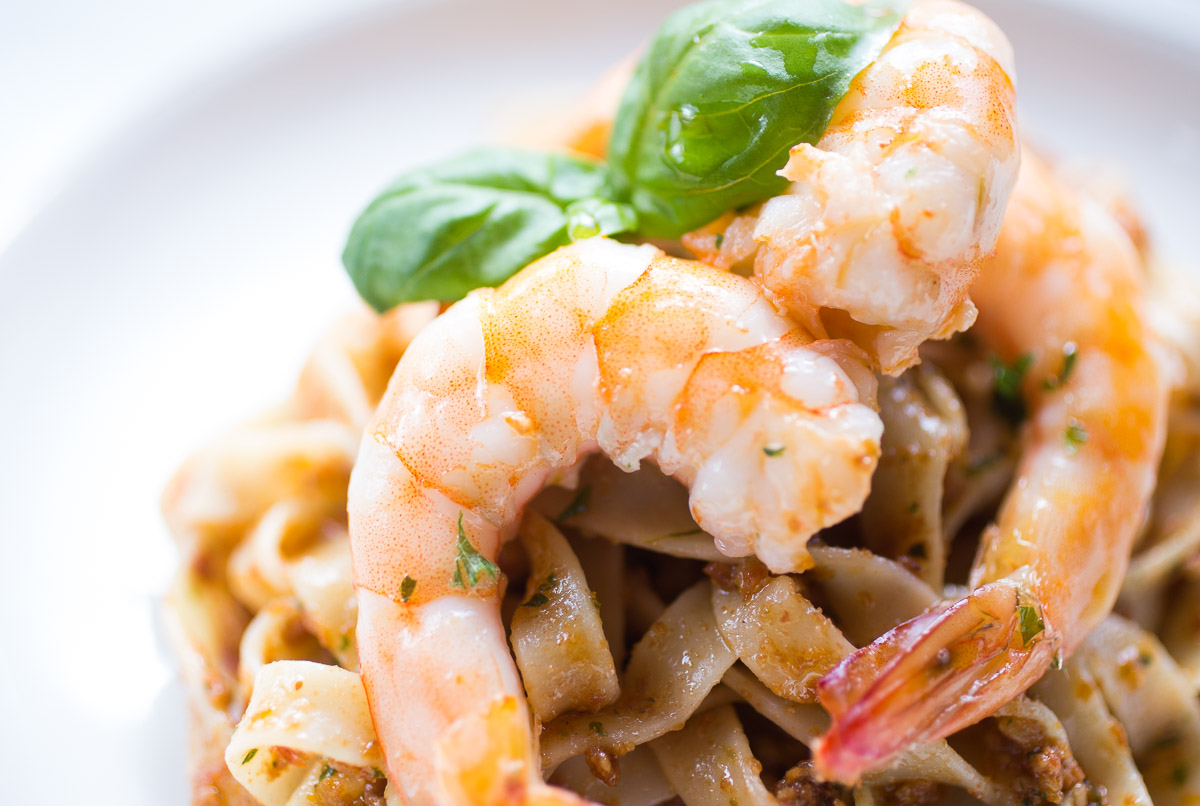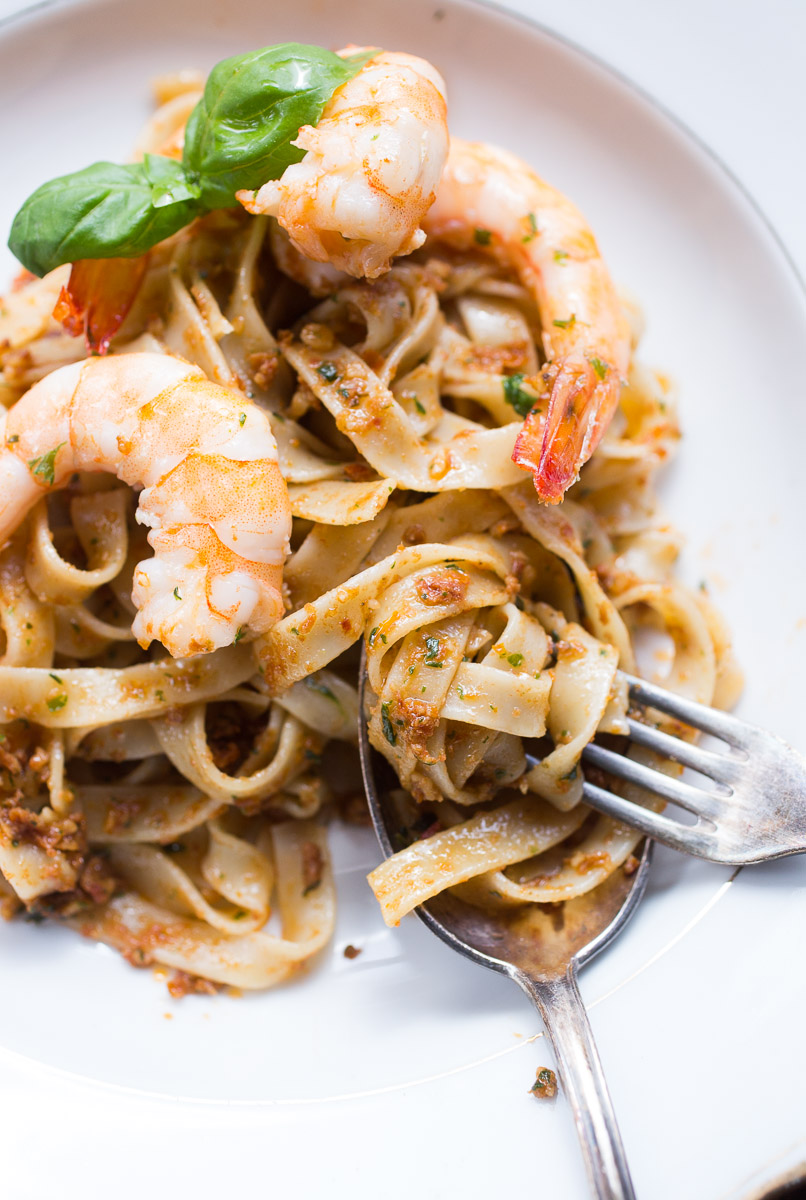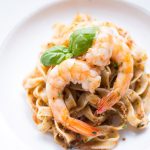 Tagliatelle with red pesto and king prawns
Tagliatelle in spicy red pesto topped with juicy king prawns
Ingredients
For the red pesto
150

g

sun dried tomatoes in oil

drained

2

cloves

of garlic

3

stalks of basil leaves

2

tbsp

chopped almonds

roasted

2

tbsp

parmesan cheese

grated

1/4

tsp

chili flakes

salt and pepper to taste

olive oil
For the pasta
300

g

tagliatelle

10

king prawns

peeled

1

tsp

parsley

chopped

olive oil

parmesan
Instructions
In a small food processor mix all the inredients of the pesto. Add olive oil until you have a smooth paste. Set aside. (You can also use a hand blender for the job, or even to it old school with a mortar and pestle)

Cook the pasta according to package instructions. Drain and set aside.

In a large pan heat one tablespoon of olive oil. Add the prawns and the parsley and cook them for 2-3 minutes or until they are just orange all around. Take out of the pan and set aside.

Remove the excess oil from the pan. Add the tagliatelle and the pesto and mix well over very low heat.

Add the prawns and mix for another couple of minutes.

Serve with freshly grated parmesan. Yum yum yum!